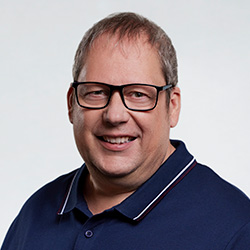 David Cushman
Executive Research Leader
David leads our Emerging Technology Practice, tracking OneOffice™ and OneEnterprise™ enablers from automation, artificial intelligence (AI), generative AI, data and design thinking, Web3 and metaverse, process orchestration, workflow, and intelligence to quantum computing. He also leads our HFS Hot Vendors program.
Experienced in start-up, scale-up, and large-scale digital transformation programs, he has led digital development at the UK's fastest-growing media company, founded and grown digital consultancies across Europe, and worked with world-class companies as a director in digital strategy advisory at a Tier 1 services provider.
He is the author of The 10 Principles of Open Business (Palgrave Macmillan, 2014), and he holds a joint honors degree in Philosophy and Sociology from the University of Essex.
David lives in Cambridgeshire, UK, with his wife and daughter, and he enjoys reading, writing, traveling, and thinking (exploration of all kinds). He embraces change and always seeks the learning opportunity. But, for all that, he has supported Leeds United Football Club since he was seven years old. Some things just can't be unlearned.