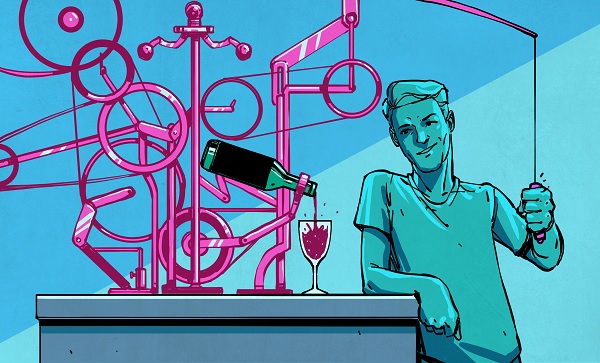 A lot has changed in the last year... especially when it comes to automation: it has now become the broadly-accepted efficiency tool for cost leverage with operations.
Every customer has RPA project managers and automation leads hungry for data, advice, and ideas. Every service provider has RPA embedded into their service delivery models, and every credible advisor has a practice that is working with multiple clients to make this happen. The Armageddon days of talking about robots taking our jobs are over - these are now the reality days where we can see exactly what's going on with automation and AI, and accurately estimate how it's going to impact the services industry in the next few years.
There will be impact, but it's manageable provided we focus on new skills and value.
In short, the global IT and BPO services industry employs 16 million workers today. By 2022, our industry will employ 14.8 million - a likely decrease of 7.5%* in total workers (see our research methodology below). This isn't devastating news - we'll lose this many people through natural attrition, but what this data signifies is this industry is now delivering more for less because of advantages in automation and artificial intelligence. The new data also shows how job roles are evolving from low skilled workers conducting simple entry level, process driven tasks that require little abstract thinking or autonomy, to medium and high skilled workers undertaking more complicated tasks that require experience, expertise, abstract thinking, ability to manage machine-learning tools and autonomy.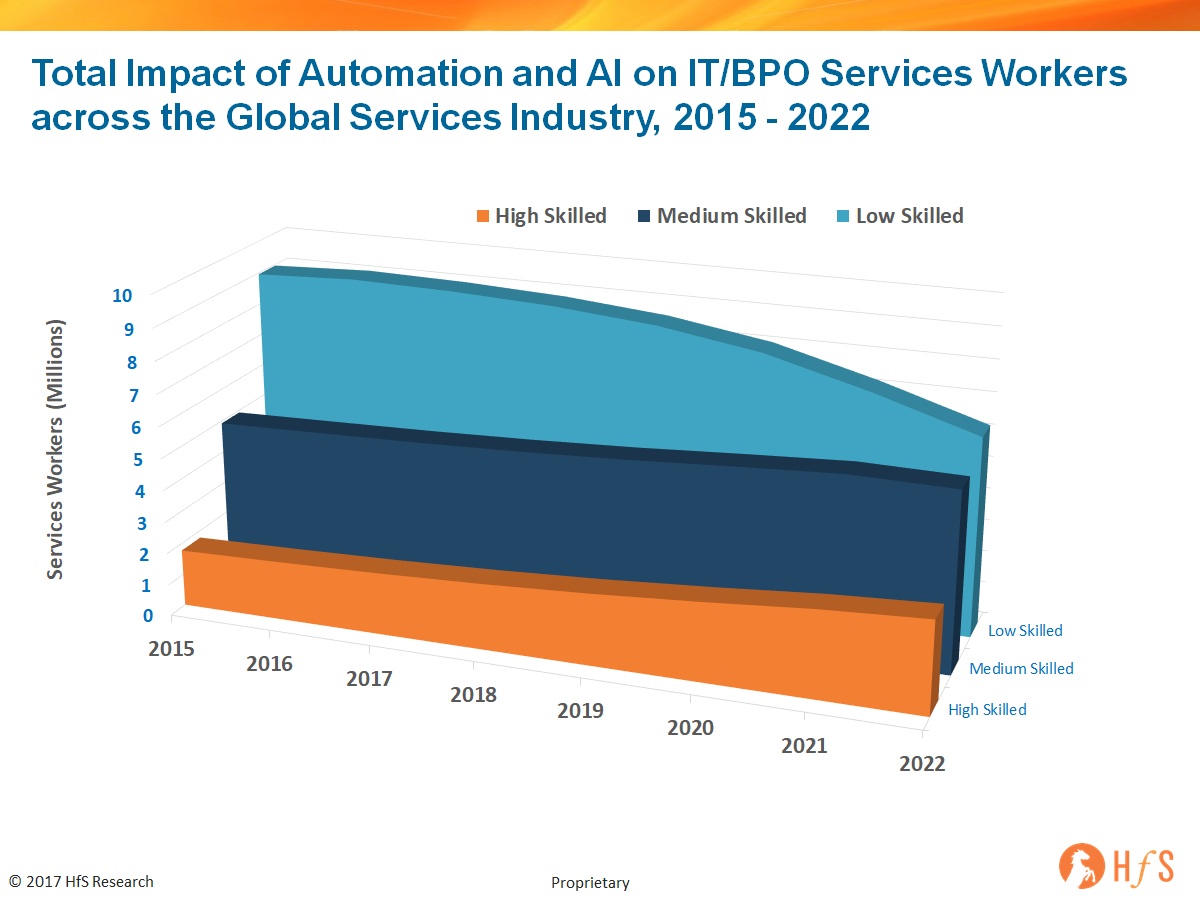 The low skill routine jobs are getting increasingly impacted, and our new demand data shows an acceleration in RPA tools (a 60% increase over the next year) where service providers are the largest adopters into their own service delivery organizations. We expect to see a more rapid impact on routine job roles which is most notable in 2022 as companies take time to build the impact of RPA into service contracts and figure out how to turn work elimination into hard savings than merely soft efficiency savings. With barely a 50% satisfaction level, this will take 4-5 years to see the real cost benefits in terms of job elimination. Most of the short-medium term benefits are being seen in increased efficiencies and more digital process workflows. All major service delivery locations are expected to be impacted at the low-end, but the higher the wage costs, the higher the expected role elimination (750,000 roles in India and a similar number in the US):
Medium skilled roles are picking up across the board, especially in roles that are customer/employee facing with the need for more customized support, the ability to handle
Posted in: Cognitive Computing, Robotic Process Automation