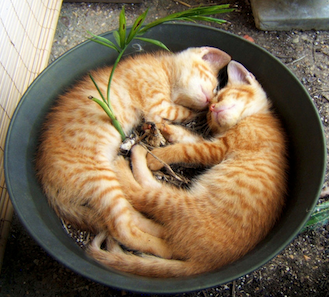 If I have to read another article about Uber's disruptive business model, I think I am going to defect to a Trappist monastery and brew very strong beer for the rest of my life…
However, iet's be honest here – who really cares about these taxi drivers being forced to improve their services, clean their cabs,  clean themselves, start using credit card machines and even (on occasion) help you with your bags? The fact is, unless you are a legacy taxi driver, or related to one, you're most likely delighted they are being forced to get competitive and improve their services.
It's the same with Spotify / Google music – unless you are in the business of selling music, most people are ecstatic they can now get all the music they desire for $10 a month or less, without having to spend a fortune on CDs, with the hope that there's the odd good tune.  And there's Amazon versus Best Buy, there's Airbnb versus Marriott, there's Netflix versus Comcast, and so on. Moving to our industry, there's Onesource Virtual versus NGA, there's ZenPayroll versus ADP, Workday versus SAP, there's software versus people, there's offshore people versus onshore people, there are robotically automated solutions versus people, there are self-learning machines versus people, in fact, every advancement in services we look at today is all centered on less people… and delivered As-a-Service.
And like the happy world of taxi customers now getting a better and cheaper service for their money, there are many business leaders who are only too happy to get cheaper and better business operations, because they can reduce their reliance on people. If you're not an employee who is being replaced by a piece of software (although it's widely assumed we will be someday), the chances are you're happy your firm is becoming more profitable and doesn't need to rely on so many bodies to keep the lights on. Just revisit our Value Beyond Cost study we ran with KPMG earlier this year, where we asked 168 senior executives about the priorities of their C-Suites with their operations:
What is startlingly apparent here, beyond the fact that well over 90% of C-Suite directives are obsessed with cost and flexible services as operational priorities, is that less than half (48%) view improving their operational talent as important, 65% are exploring efforts to restrict the recruitment of labor where possible, and 62% are looking, with varying levels of interest, at automation and robotics with the specific purpose of reducing their reliance on labor. The bottom line here is very clear – C-Suites are caring less and less about their people, and more and more about their services.
The big question many are facing now isn't whether to invest heavily in their people – it's whether to invest in technology to replace staff, or use outsourcing partners to reduce the burden of inhouse staffing cost, while improving their access to flexible services.  Or use a combination of the two… or use an outsourcer which is using robotics on itself and is willing to pass on the benefits to its clients desperate to move from a legacy labor-centric operational infrastructure.
The Bottom-line:  In the The As-a-Service Economy, we only care about achieving our desired outcomes 
Here's the nub of the argument, while people like Hillary Clinton want to turn back the clock and protect the legacy job-for-life, the vast majority of people really do not care that labor forces are being disrupted, along with legacy business models and obsolete practices.  Today's world is all about faster, cheaper, more accessible services – and to hell with any obsolete process, system or person which gets in the way of convenient and affordable As-a-Service models.
People care most about enjoying the outcomes of what they pay for, not the efforts made to achieve those outcomes.  Expenditure on services is increasingly related directly to outcomes, not a fixed tax we have to pay for a standard service. Personally, I always pay a limo driver $10 over the norm to drive me to the airport. He picks me up in a Cadillac, hangs up my suit, gives me a bottle of water and a newspaper – and only makes conversation if I want to. My desired outcome is a relaxing journey and the extra cost is worth it – and he wins my business everytime and I refer him to all my friends and colleagues. Now that's one way to win over the Ubers of this world – people will pay when the outcome is what they want. Welcome to the uncaring economy where is all about the outcome…
Posted in : Design Thinking, Digital Transformation, HfSResearch.com Homepage, Robotic Process Automation, SaaS, PaaS, IaaS and BPaaS, Social Networking, Sourcing Best Practises, sourcing-change, Talent in Sourcing, The As-a-Service Economy, the-industry-speaks, Value Beyond Cost Study 2015