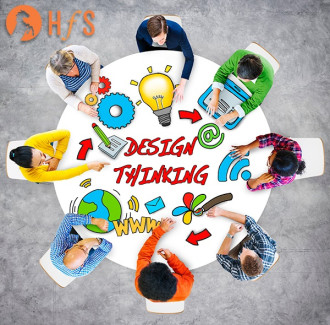 Most of the outsourcing industry is still trying to figure out what's possible beyond doing labor arbitrage really well – because that's what we do. Sorry, but there I said it – we officially have an identity crisis.
We're trying to forge a new identity for ourselves and re-imagine what our careers, our services and our platforms could be like if we only figured out how we can define, prioritize and realize business outcomes that are valuable, as opposed to merely keeping the same old factory ticking over at the lowest possible cost.
Sexy robotics software, analytics tools, BPaaS platforms and artificial intelligence can only be effective and impactful once enterprises have re-designed their processes in a way that drives them towards their desired business outcomes. This has always been the case with (now legacy) ERP implementations, where thousands of clients have blown billions of dollars on enterprise software they simply never could mold effectively to their businesses. They weren't finding problems to solve, they were creating new ones they didn't need in the first place.
It's the same with the next wave of As-a-Service solutions – they will fail without the right approach to designing processes that produce the desired results. Without Design Thinking, enterprises are really just retrofitting expensive solutions into legacy processes and likely wasting a whole load of time, resources and money.  It all starts with Design Thinking.
New HfS research into the Ideals of As-a-Service, which canvassed the viewpoints of 178 major enterprise operations executives, points to the rise of Design Thinking and the cultivation of creative ideas, as critical to more than four-out-of- ten enterprises today, in terms of having immediate impact in their quest to reach an As-a-Service end-state, second only the investments in analytics tools and skills:
HfS' Design Thinking Outcomes Continuum aligns traditional concepts with the realities of today's services industry
In today's whirl of constant information and social media, it is much easier to visualize how effective enterprises will be running their operations in another five-to-ten years. However, developing a realistic strategy to get there is an immense challenge – and threat – for most enterprises mired in decades of legacy processes and systems.
We all know we need to get smarter with digitizing and automating legacy processes in order to access meaningful data to grow the business and be less reliant on inefficient labor. Plus, an increasing majority of us know we need to explore the possibilities capabilities of self-learning and artificial intelligence, to augment our existing knowledge labor. Today's challenge isn't only identifying what the future of operations should look like, it's developing and adhering to a collaborative and entirely new way of re-imagining processes in order to explore what's possible and execute against that.
Being successful in the As-a-Service Economy requires ambitious service providers to make fundamental changes to their whole approach to service design and delivery. At the heart of this evolution is a shift to service solutions being designed with real business context, as opposed to simply "looking at a process". This involves a genuine focus on approaching and interpreting a client's challenges, identifying and experimenting with opportunities, and ultimately evolving these approaches into the service delivery.
HfS believes that traditional capabilities, such as Six Sigma-based process design and execution, while essential to delivering the efficiency benefits of the traditional sourcing, are today standard, commodity-based capabilities embedded into any standard service model move to an As-a-Service delivery environment.
We believe that a new methodology must be front and center that imbues the full spectrum of human-centric design ethos. This methodology, commonly dubbed "Design Thinking" by several industry stakeholders, is based upon a more responsive relationship between the service buyer and the provider, one that is open, empathetic, experimental and yet efficient. We have seen Design Thinking come to organizational prominence in recent months at IBM, Infosys and Wipro, to name a few service providers, and at the offering or project level in many others. This makes sense to us, because without this more open and innovative approach, it will be difficult to build solutions to meet the challenges and opportunities of the "As-a-Service Economy" such as increasing consumerization of technology and a more virtualized workforce.
As our new survey data illustrates above, we firmly believe 2015 to be the year in which Design Thinking comes to the forefront of the sourcing and services market. It will be the time during which service provider leadership teams are sent to design camps, and a whole new set of conferences and workshops feature Design Thinking as their theme of the moment. Some of that may be hype or even unnecessary, but at the root of it, the arrival of Design Thinking into the mainstream of IT and BPO services makes sense to us as a way to re-imagine more effective process-based solutions for this increasingly digitized As-a-Service world.
There is no one best way to apply Design Thinking, but there are useful starting points, and we believe the HfS Design Thinking for Outcomes Continuum to be a valuable and meaningful way to think about how to solve problems in designing services for the As-a-Service Economy.
The Bottom-line: Design Thinking for outcomes is a real methodology that enterprises can understand and embrace today, not in five years' time
While we believe Design Thinking will take root in IT and business services in 2015 as a methodology to enable further innovation, at the end of the day it is still just another tool. What you make of it depends on the intent and practices of its users, whether individuals or organizations.
This approach will not be easy for some legacy service providers who cannot yet see how the world is changing. For those service providers and their enterprise clients who can see that thriving in the As-a-Service Economy requires new approaches and capabilities, we see a real potential to use Design Thinking in the move from the present into the future.
Getting new digital processes and services right from the perspective of their end users is critical. Design Thinking, which is about context and empathy for the user, can facilitate this focus. It will be an integral part of the emerging As-a-Service provider offerings, many of whom are already rapidly emerging to redefine the market.
You can read the full POV on HfS' approach to Design Thinking by Phil Fersht, Hema Santosh and Charles Sutherland by clicking here.
Posted in : 2015 As-a-Service Study, Business Process Outsourcing (BPO), Design Thinking, Digital Transformation, Global Business Services, HfSResearch.com Homepage, HR Strategy, IT Outsourcing / IT Services, kpo-analytics, Mobility, Robotic Process Automation, SaaS, PaaS, IaaS and BPaaS, smac-and-big-data, Sourcing Best Practises, sourcing-change, Talent in Sourcing, The As-a-Service Economy, the-industry-speaks