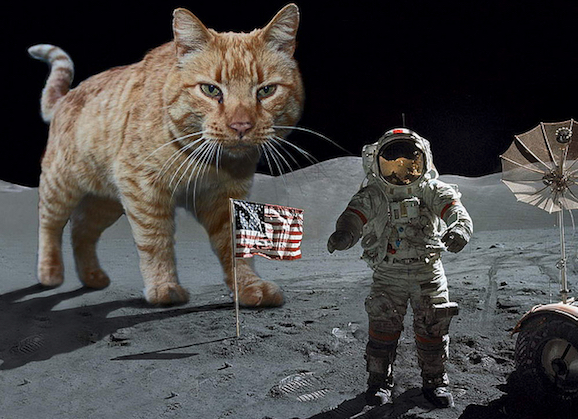 The IT and business services industry is now navigating unchartered waters, where the common challenge for today's enterprises is simple:
"How can we design our businesses and operations to run more effectively, so we're geared up to get ahead of our markets where technology is increasingly at the center of our business universe. How can we understand data to respond to our market needs, and how can we be smarter and more creative about how we operate and go to market?"
The answer is pretty straightforward, really – go get the help you need to be this effective, whether you hire it, retrain what you have, outsource it, or simply buy on-tap consultative expertise.
We've recently discussed the fact that many service providers are struggling to find this talent, while many buyers also need real help to access business-relevant skills.  So let's now look at the great intermediary which can readily plug those talent gaps for a paltry $500/hour… the consulting firm.  Surely these MBA-qualified guys and gals have these skills in spades for the needy enterprises ready and willing to pay for them?  Let's see what came out of our soon-to-be published study, conducted with KPMG, that covered the views of 492 industry stakeholders, which included 154 advisors discussing their major challenges:
Dallas, we have a problem: Over half of today's advisor shops are struggling to upskill their existing talent
This, to me, is the greatest cause for concern in our industry.  Consultants are supposed to be like doctors – they need to use the latest tools, methodologies, technologies and knowledge at their disposal to help their clients.  They are supposed to be trained to stay ahead of their fields of specialty to push their clients to perform at the peak of their abilities.
However, when two thirds (65%) of consulting firms are struggling to hire in business-relevant talent and 54% of them upskilling what they already have invested in, then, Houston, we have a problem.  Or should that be "Dallas", as that's where most of them seem to stem from these days 🙂
Unspectacular outsourcing deals have created a negative mindset from enterprises towards advisors
Another area which our recent study fleshed out was the fact that two-thirds (67%) of advisors are tarnished by the fact that enterprises are reeling from feeling let down by their outsourcing experience – the very experience advisors previously developed their reputations selling. Why call the doctor for more help after they offered bad advice the first time around?
Advisors need to address their own talent crises as aggressively as their clients and the service providers need to. Too many entities in our industry are still living in the good old days, where providers and advisors got fat and happy feeding off the old scale beast of global labor arbitrage and cranking transactions. Those days are fast running out and a slimmer, fitter advisor is required which can roll their sleeves up and help their clients get ahead of their markets.
The Bottom-line:  There is a massive opportunity for those advisors which can reinvent themselves to deliver "Expertise-as-a-Service"
Here are some potential steps advisory firms can take to broaden their skillsets and business relevant to enterprise clients:
Stop hiring so many average consultants who "know the process".  The science of running operations at scale is a commodity skill-set these days.
Stop hiring so many consultants who "know Big 4 culture".  The amount of times I have seen the Big 4 shops only wanting to interview candidates who have experience of the Big 4 legacy way of doing things is depressing.  These guys will never change if they don't have the courage to diversify their talent mix beyond the white shoe brigade.
Stop hiring so many white-haired grizzled IBM and EDS veterans.  The outsourcing business will forever be stereotyped by these individuals if we can't break from the old school meeting-room negotiator jockeys, whose focus on number-crunching scale deals is a million miles from any genuine "business transformation".
Start hiring practitioners.  People who really understand process and how to enable it more effectively with better technology are generally found on the buyside – people who live and breathe this stuff. And many of these people are not particularly well paid and may relish the increased salary and alternative career path.
Start hiring more millennials. People who have grown up in social media and mobile technology who can adapt their digital minds to the consumerizing needs of the enterprise.  Yes, a challenge in today's enterprise model, but when you need to be expert on digital transformation and as-a-service technology, you need people who have this embedded into their DNA.
Change (somehow) the old $500/hour legacy consulting model to "Expertise as-a-Service".  Just like the outsourcing FTE model, this needs to change and the focus must shift to outcomes.  Start figuring out how to leverage virtual expertise-on-subscription models for clients, where they can pay for annuity-based relationships that are affordable, scalable and "as-a-service".  Research firms already service most their clients on these types of models, however, many fall short by lacking the right mix of experts to support clients and rely on drive-by consulting to get through the day. Smart consultants can change all that.
In short, this is all about the advisory industry getting ahead of the shift to the As-a-Service Economy, by adopting more "As-a-Service" delivery themselves.  Again, it's about shedding the bad habits picked up on the 90's and 2000's and making the brave changes to invest in skills, more than just scale.
Posted in : Business Process Outsourcing (BPO), Digital Transformation, Global Business Services, HfSResearch.com Homepage, HR Strategy, IT Outsourcing / IT Services, kpo-analytics, Mobility, Outsourcing Advisors, smac-and-big-data, Sourcing Best Practises, sourcing-change, Talent in Sourcing, The As-a-Service Economy, the-industry-speaks, Value Beyond Cost Study 2015