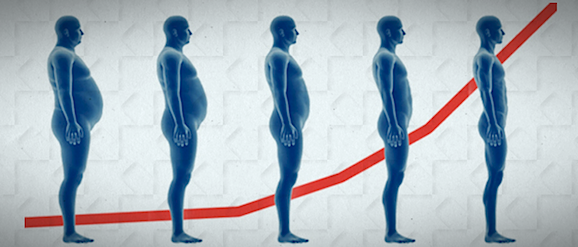 Revisiting our As-a-Service study from late last year (click here to download your copy if you somehow missed it), we realized 10% of the respondents were in C-level positions.  So we thought it worth comparing the C-Suite's views on what would significantly impact their firm's As-a-Service journey, when compared to their middle-management layer:
Provider-replacement therapy popular among three-quarters of the C-Suite.  A staggering 77% of leadership want to see their legacy service providers replaced, compared with only 27% of their middle management. This is because corporate leaders have reaped the labor arbitrage fruits from legacy outsourcing, and know their middle layer is getting fat-and-happy meeting their SLAs and performance metrics. Nothing will change without forcing the issue – the incumbent provider has little interest reducing the predictable headcount-based revenue it is serving up, and automation threatens both the provider's margins and the middle management's job security. Ripping out the legacy is the only sure-fire cure to breaking the inertia cycle. Provider-replacement therapy worked when the C-Suite demanded the expensive ITOs were kicked out for the hungry India-centric providers (remember all that fuss the fat-and-fluffy middle then made about the perils of offshoring). Now, the C-Suite wants to replace this new legacy with automation-driven service solutions.  This is a continuous cycle of cost take-out and better effectiveness and now we're onto the next wave….The As-a-Service Economy.
The C-Suite want to bring in transformational leadership to be the change agent to redesign their operations. Clearly, the C-Suite recognize the inertia below them, with close to seven-out-of-ten strongly believing that appointing a transformational leader would have a significant impact. Only 36% of the middle later believe that bringing in someone to shake things up would have a real impact on their enterprise… they probably think they are already doing a great job and some big swinging exec wielding a Harvard MBA would fail to get into the real weeds of their operations.
Outsourcing is very much the direction the C-Suite wants to take to do the redesigning.  62% see a genuine need to bring in external specialists to redesign their operations, compared to only 24% of their middle layer. Clearly, leadership realizes their existing team just doesn't have what it takes to do much more than keep the same old widgets turning. Hiring external help to force the change-cycle is clearly the path most companies are going to take. This is great news for service providers geared up to deliver As-a-Service capability, which have the desire – and investment chops – to hijack legacy deals from legacy competitors upon re-bid.
Both C-Suite and middle management view Design Thinking as a powerful method to drive creative change. This is the one area where both camps are in alignment, with roughly half seeing Design Thinking as having a significant impact. This is because Design Thinking is a collaborative vehicle and most people, believe it or not, actually like to collaborate to get things done better. Design Thinking provides a mechanism to drive creative problem solving (and problem finding), and the more this is embedded into service engagements, the more it involves both leadership and middle management, the more impactful it will be. Expect to see the Design Thinking paradigm grow in traction and momentum over the course of this year.
The Bottom-Line: We're in a new services cycle, where it's now time for the C-Suite to step back in to broker that next wave of services transformation
What's startlingly apparent, is that the C-Suite is clearly ready to make real impactful changes to their organizations to drive out more cost and really look to design their business operations more intelligently. It's also very obvious that most know they can't change what they have with their current middle layer and legacy service provider relationships. The only way to do this is to entertain competitive rebids that are radical – and include real change parameters, such as an effective Robotic Process Automation strategy, a genuine focus on self-learning and Cognitive Computing and to leverage Design Thinking to understand truly how business models can be transformed to take advantage of Digital technologies.
People often complain the C-Suite only get involved when deals are brokered and then they retreat to let their middle management run the operations… well, people, now is the time for the C-Suite to step back in to broker than next wave of services transformation.
Posted in : 2015 As-a-Service Study, Business Process Outsourcing (BPO), Cognitive Computing, Design Thinking, Digital Transformation, HfSResearch.com Homepage, HR Strategy, IT Outsourcing / IT Services, kpo-analytics, Robotic Process Automation, SaaS, PaaS, IaaS and BPaaS, Security and Risk, smac-and-big-data, Sourcing Best Practises, sourcing-change, Talent in Sourcing, The As-a-Service Economy