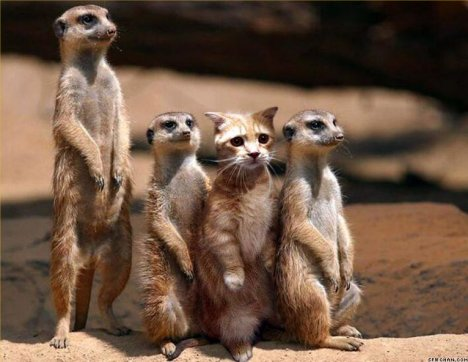 If you haven't been bored silly listening to all the rampant change we are about to endure from literally every information outlet (and we are also complicit), then this data point from our recent Harvard Buyers Summit will open your eyes. Simply put, when we anonymously polled the service provider leaders in the room on what they really thought about buyers, half of them view them as only pretending they welcome change, and don't really want to:

On the positive side, 50% do want to change, but most struggle, but the fact that so many are only paying lip service to their peers, colleagues and service partners is a real issue.  How can you effectively target clients you can grow with as a provider, if you can't really trust the intentions of half your clients?  And how can you drive initiatives as a buyer, when most your colleagues really do not have any interest?
The Bottom-line: You must weed out the change imposters if you don't want to go down with them, or find another employer who promotes change
Smart consultants and practitioners are those who can quickly read their colleagues to find out if they genuinely are prepared to do things differently - and make real efforts to learn new methods and create new ideas.  And this is really done through the legacy old school techniques of developing close relationships.  You'll learn more about someone's attitude and approach over a few drinks or a nice dinner than sharing big words and corporate pleasantries in a boardroom.
Your skills to collaborate and engage with people is critical in identifying where people need to change, and how we can all improve as a team.  This is where methods like Design Thinking are so important - there is little hiding from initiatives where the outcomes are clearly defined, prioritized and an execution plan is put in place.  If people really do not want to embrace change, then they can't hide forever, and clearly many are in this camp.  However, if you surround yourself with unambitious people, they will eventually throw you off their sinking ship to save themselves...
Alternatively, if your company is fully laden with change-imposters and there's no simple way to avoid them, despite your best efforts, then get out of there now.  You owe nothing to an employer unwilling to foster change and encourage innovation, and there is such a talent shortage in industry these days, you'll find plenty of firms willing to take you on with your attitude...
Posted in: 2015 HfS Buyers Summit, Business Process Outsourcing (BPO), Design Thinking