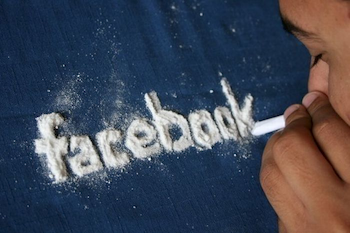 I recently attended a graduation ceremony and was amazed at the number of students engrossed in their phones, occasionally looking up to applaud a graduate.
What's happening here? Have we created a whole generation of socially-retarded morons preferring to network on Instagram and Snapchat than engage in physical dialog anymore?
Welcome to the entitled job market for the twenty-somethings where BPO doesn't quite fit in…
What's even more disturbing is the lackadaisical attitude displayed by so many of them when you ask them about their career plans and ambitions. Most seem pretty happy to sit around at home staring into their phones for a couple more years until their perfect job just happens to turn up on their doorstep.  If you haven't gone down a specific career track such as medicine, law, finance or engineering, the future is an apparent wilderness of vagueness, deluded desires and uncertainty.  Doesn't anyone have a plan to start somewhere and work their way up to a better place in the future?  Isn't that what us mid-career folks did when we were starting out?
So let's focus on our industry – the one of servicing enterprise IT and business operations effectively.  Whether we buy, sell or advise on business operations, if we don't have succession plans to blood the next generation of talent, we'll just become an industry of old farts with over-bloated salaries and a culture of preserving the past, not advancement into the future.
New data from our Talent and Trust in BPO study, where we spoke to 540 business stakeholders on the topic – and you can read the full report here – is pretty damning in this regard, with the vast majority of newbies in BPO seriously struggling to see a career path around BPO practices, despite being impressed with the potential of BPO as a real change agent within their businesses:
In my view, failure to develop a Millennial Strategy will be the ultimate death-knell to a long fruitful future for business and IT services, and we may as well accept the reality that we will become mimicked into a piece of RPA software and erased into the ethernet of digital retirement within the next decade.  Our problem isn't one of setting out challenging work and even creating exciting roles for people, it's about getting them focused and interested in building a career as a Capability Broker.
Six ideas we can embrace to try and create the next generation of Capability Brokers
There is no quick fix when it comes to creating work ethics and motivating people who are only ever willing to do just enough not to get fired (or even less, but don't really care), but we can craft a better defined career path and set expectations of what it means to work in the business services industry.  Here are some ideas:
1) Establish the Chief Services Officer role.  We need transformational leaders to define and drive Capability Broker roles.  There are several excellent governance leaders today developing these careers who are helping define the next generation of services professionals.  We had some of the at our recent Dallas event.  We need to give these people an identifiable role in the organization that inspires others to join their teams.  CPO, CHRO roles are too broad and, let's face it, not exactly inspiring to the younger generation.  As Fast Company famously revealed ten years ago now, the bottom 2% of MBAs end up in HR, and I dread to think the number that wind up on procurement.  We need a services leader who sits over the operations of a business to ensure the right partnerships are being brokered and the right careers are being developed internally to take maximum advantage from them.
2) Promote the career path of the Capability Broker.   Today's service practitioner is increasingly becoming less about having specific skills wrapped up in a nice bow, such as "ABAP programmer", or "Vendor Contract Manager"; it's now about being a Broker of Capability – people who can multitask across multiple disciplines and find business problems, in addition to solving them, who can work with multiple delivery vehicles or partners, such as service providers, SaaS platforms, crowdsourcing firms, shared services COEs etc.  And these brokers must operate as real integration points of capability, not simply procurement administrators that negotiate rates and manage contracts.  This sounds much like an exciting career path that incorporates genuine resourcefulness, ingenuity, consultative acumen and ability to think out-of-the box in order to achieve real outcomes for an enterprise.  So let's start promoting these roles as such… they're exciting and require smart people to grow into the roles, where there is no defined curriculum and need an ability to handle ambiguity and go with the flow.
3) Orient towards Design Thinking over Six Sigma. Six Sigma, Lean and process excellence saved the BPO industry over the last decade from the unprofitable excesses of the early days of off-shoring – and gave service providers a frosting of process excellence by which to brand their offshore-dominant strategies. However, we at HfS believe that these are no longer the most suitable approaches by which to improve business processes.  Six Sigma is about eliminating waste and solving imperfections in processes. Instead, we believe that, as a market, we need to lead our process improvement efforts with a starting point based in Design Thinking, which is about finding problems, not just solving them. We need to see the desired outcomes from clients and, in turn, their customers, as the lens by which to look at processes rather than the process itself.  All too often, we have "optimized" processes for cost, based on a very inward looking view of the business process, which either keeps the view of the external connections of the process static, or just ignores those considerations outright. In the As-a-Service economy, it is flexibility in process design and delivery which will win out, and starting with a Design Thinking approach (after training and converting many of the existing process excellence teams) will be the best model for future success.
4) Ensure outsourcing contracts have real actionable measures to develop Capability Brokers across the buyer/provider relationship.  Moving beyond the "lights on" tedium of an operations contract has to become paramount in all new contract negotiations.  When you listen to experienced governance executives today, many are proudly talking about how they are emphasizing the joint workshop sessions, the bonuses for achieving innovations and improvements, the incentives for achieving productivity enhancements beyond merely moving work offshore. It's not easy to contract for innovation, but many firms are now trying – and finding some success.
5) Ban personal smartphones from being used during the office hours.  It's just got to be done.  It's the disease terrorizing today's business environment – too many people just cannot focus on their jobs anymore because they are completely distracted by the sheer volume of social media impacting their lives.  Seriously, I know hundreds of people (and not just Millennials) who cannot concentrate on one single work task for more than five minutes at a time (and you do too…. you just know it).  Force them to focus – you'll be doing them a huge favor…  the best performing shared service centers do it, so why not follow their example?
6) Focus on locations where young people still appreciate a service career and have some company loyalty.  When you visit smaller cities, there is often still the culture of people going to an office and staying with one company for several years to develop a career with it.  They appreciate a job with some security tied to it and have less grandiose career ambitions.  In most big Western cities, today, the cost of living is far too high to justify a modestly paid job.  Someone was trying to convince me the other day that a family of four in Massachussetts needed a household income of $300K a year just to live reasonably well. Sounds a bit excessive, but they are probably not too far off.  Clearly services jobs starting at $25k a year are not going to be very appealing to people wanting to raise a family on the expensive Eastern seaboard of the US (and let's not even get started on California).
The Bottom-line:  There is no quick fix, but we need to get ahead of this now
I dread to think what could happen if we hit another economic downturn (if HSBC's recent viewpoint is correct) with today's working attitudes of the younger generation.  There will be millions of unemployed youths angry that the living they felt entitled to never transpired.  We can't simply send them to work with a kick up the behind, but we can try to create a career path with a mission, a purpose and strong leadership that inspires the next generation.  That's probably the best we can do for now, so let's start doing it!
Posted in : 2015 Talent in BPO Study, Business Process Outsourcing (BPO), HfSResearch.com Homepage, HR Strategy, IT Outsourcing / IT Services, Outsourcing Advisors, Robotic Process Automation, smac-and-big-data, Social Networking, Sourcing Best Practises, sourcing-change, Talent in Sourcing, The As-a-Service Economy, The Internet of Things, the-industry-speaks