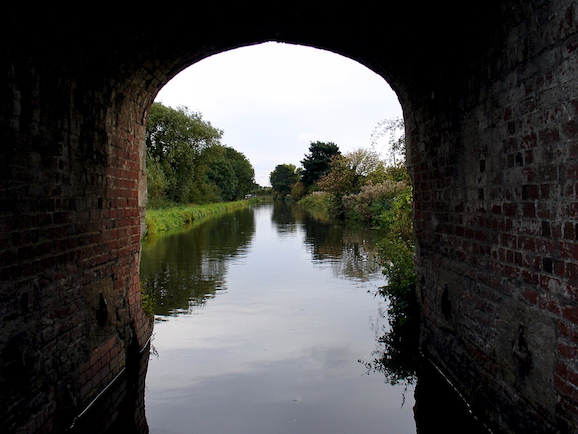 I was recently inspired by a refreshingly simple and unvarnished blog on the The Inflexion Point for the IT Service Industry by Deepak Shenoy of Capital Mind.
Where Deepak hits the nail on the head, is how IT services executives are promoting themselves out of relevance in the India-heritage firms (which is not too dissimilar from practices we observe in many Western-heritage services firms too).  In plain terms, we've got lazy and arrogant, we've developed a sense of entitlement, where all we need to do is print money from the profits of maintaining legacy enterprise practices.
I won't regurgitate all of what Deepak discusses, but do have a think about the advice he leaves us with, for services executive worried about losing their relevance:
Learn a new skill – either back to code and processes in newer technologies, or in a completely different domain. This could take months or years, but it's necessary
Invest and create alternate sources of income
Keep debt manageable so a job loss will leave you with at least a year's expenses in the bank
Stay humble: the people who reported to you could be your next boss
The context here is simple: the enterprise services gravy train is slowing down for those executives who aren't staying ahead of the curve, and when India's largest and most profitable IT services provider TCS is looking to decrease its reliance on legacy labor, you know the tide is turning – and turning fast. Intense competition for low-cost offshore delivery is reaching its commoditization point, and executives need to decide whether to protect their dwindling turf, or re-invest in their own skills to make themselves more marketable and valuable to the industry.
Increased complexity drives huge opportunities for services growth 
It's like going to a dentist and not being able to see a digital X-ray of your teeth?  Would you keep buying services from someone who hasn't read a text book, or had some form of new skill development over the last decade?  It's the same with business IT services – providers need to be able to do more than deliver the same old technology services and processes at scale – they need to introduce better ways of doing things.  The development of new technologies, tools, process standards and capabilities are creating a whole new wave of possibilities for enterprises to get ahead.
The technology/business services industry was built on complexity, where services firms profited massively on enterprises' need for skills they didn't possess, to develop technology apps and services, to design processes and better ways to do things.  There was money to be made designing solutions – and also maintaining and tweaking them.
In short, we've thrived on new innovations and disruptions for the last five decades… from mainframes to Client/Servers to ERP to web-based architectures to cloud computing. The only difference, today, is the pace of change and innovation is considerably more aggressive – digital technologies such as mobility, analytics and social are generating new business value when legacy business processes (and practices) are dragged into a digital business environment, while new developments in robotic automation platforms are making it much easier to create fluid workflows for operations to become more efficient.  On top of that, add the possibilities of artificial intelligence, cognitive applications and advanced data science, and you have a maelstrom of immense change and new complexity challenging the status quo of corporate systems and processes.
Doesn't that spell O-P-P-O-R-T-U-N-I-T-Y?
Complacency is our biggest enemy
Have we really become this lazy… have we really become this bloated and content, that we don't have the energy to learn new technologies, new business standards and processes?  Do we really think today's customers are going to spend their days on a valueless mediocre treadmill of maintaining legacy ERP products, persisting with poorly run process flows?
This brings us to the pivotal data findings from our soon-to-be released report "From Human to Digital, the Future of Global Business Services" that discusses the findings from our new study, conducted with KPMG, that covered 492 industry services stakeholders.  During the study, we posed a very poignant question to the service provider executives taking part about the key challenges impacting their businesses:
Technology acumen and global scale must be enabled with relevant services skills
While we can get overly excited about the emergence of robotics platforms and Digital solutions to create all sorts of disruptive possibilities for enterprises, without the skills to take advantage of them, they're not going to deliver much value for clients.  All the smart service providers will be providing all the technology bells and whistles to compliment their global scale by the end of 2015.  These are quickly becoming table-stake components of delivery, and we are already seeing several clients RFP responses in the field where robotic process automation (for example) is included.
However, when the vast majority of Indian-heritage provider executives view up-skilling their account managers as their number one challenge, then this is a massive, massive issue.  In fact, it's the biggest issue facing global services today.
What they're really saying here is that they simply do not have the skills their clients are increasingly demanding and they are really struggling to either bring it in fresh (78%) of develop the ones the have (89%).
But why can they not develop the ones they have?  Because their legacy model of promoting staff to project manage teams of coders / transactional processors is leaving them with a skill-set completely unsuited to helping clients which need orthogonal thinking, analytical context and an ability to redesign processes. And while this critical challenge is clearly becoming a huge issue for the Indian-heritage firms,  it's also besetting two-thirds of the Western-heritage providers, many of whom claim to boast superior consultative acumen.
The Bottom-line: We need to see a unique blending of consulting and outsourcing acumen
What's abundantly clear today is that proving scale, standard  platforms and technology tools will only get you so far with clients.  Without the bench of talent to enable clients to use these effectively, several providers are going to get quickly ejected from client engagements  and relegated to providing transactional resources  for the diminishing number of clients who only care about the low-cost legacy model.
So if they can't hire in the talent or retrain what they have, then what, pray tell, is the answer here?  Simple: create, partner or acquire consulting  firms which can develop and adapt the right skills and methodology to make this work.  There needs to be a coming-together of consulting and outsourcing service delivery, the likes of which we have yet to see at a broad scale in the services industry.  It's clear the outsourcing culture fosters standardization and stability, not orthogonal thinking and creativity. Finding a way to bridge the two is what is key here – and it's not something that can happen overnight for many firms so embedded in their current cultures.
Consulting firms know how to make money out of corporate complexity and insecurity, while outsourcing providers are very good and developing sticky delivery models to manage their clients' processes and operations. Clients now need both – and want these services on a regular, ongoing, plug-and-play As-a-Service model.  They need to be able to go that services dentist and see that digital X-ray of themselves…
Posted in : Business Process Outsourcing (BPO), Digital Transformation, HfSResearch.com Homepage, HR Strategy, IT Outsourcing / IT Services, Mobility, Outsourcing Advisors, Robotic Process Automation, smac-and-big-data, sourcing-change, Talent in Sourcing, The As-a-Service Economy, the-industry-speaks, Value Beyond Cost Study 2015