We know these are the early days of Gen-AI,  but the speed of adoption is breathtaking, and we need to understand how well-prepared services experts are advising enterprises on how best to roadmap their generative journeys.  For example, since its launch, ChatGPT has rocketed to 100m users in 60 days and already boasts 13m daily users – it is most probably the greatest AI invention… ever.
Overnight, your firm has been gifted with software providing an incredible ability to generate human-like text, understand and respond to queries, perform simple tasks, and even hold a conversation… are you really up to the task of winning in the era of the Generative Enterprise?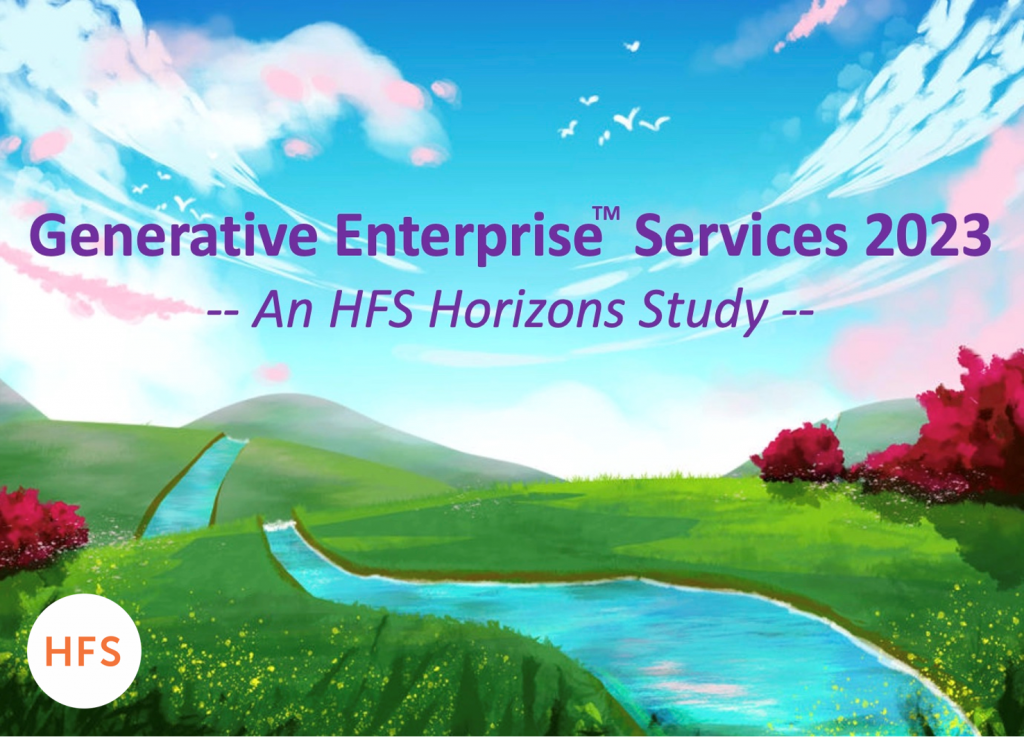 HFS is launching the industry's first competitive analysis of professional services firms and the value they are creating with enterprise clients with the adoption and experimentation of generative AI tech
HFS' Generative Enterprise 'articulates the pursuit of AI technologies based on Large Language Models (LLMs) like ChatGPT and GPT-4 to reap huge business benefits to organizations in terms of continuously generating new ideas, redefining how work gets done and disrupting business models steeped in decades of antiquated process and technology'.
HFS will determine the Generative Enterprise Services Market Leaders, Enterprise Innovators, and Disruptors across leading and emerging services firms
HFS CEO Phil Fersht will be leading the research, supported by Executive Research Leader David Cushman, and key HFS other research leaders Saurabh Gupta, Melissa O'Brien, Tom Reuner, and Niti Jhunjhunwala.
The study will kick off in July 2023 and be released in September/October 2023 with a hugely anticipated impact across the global HFS networks
If you work for a services firm providing early-stage generative AI services or you're an enterprise leader seeking to share your experiences and vision with us,

please drop us a note here.
Happy Generating folks!
Posted in : Artificial Intelligence, Business Process Outsourcing (BPO), ChatGPT, GPT-4, IT Outsourcing / IT Services, OneEcosystem, OneOffice, The Generative Enterprise, Uncategorized