Get ready! We're Coming to San Francisco!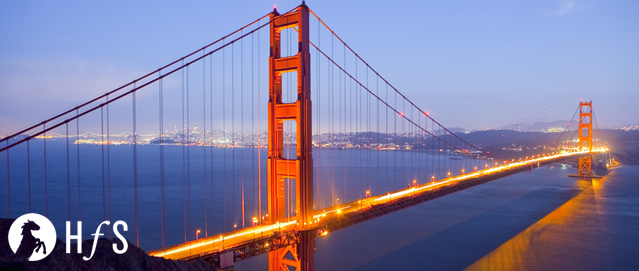 You may have heard we just announced our first-ever Working Summit for Buyers in San Francisco at the St. Regis Hotel May 26th – 27th. The summit's theme—Vision 2020 for Intelligent Operations—brings together the IT and business process services industry's brightest minds and stakeholders. Seats are limited and available at no cost to well-qualified senior buyers. So, if you are interested, pencil us in your calendar and apply for a seat now.
Unvarnished Discussion Sessions
The State of the As-a-Service Economy and Intelligent Operations: Is It Here?
Evolution or Revolution: What does the Future really Look Like?
The Current State of Intelligent Automation – what's working and what's not for buyers
Service Automation: Robots and the Future of Work
The Digitization of the Finance Function
Co-inventing for the As-a-Service Economy
Hiring for As-a-Service Skills and the Role HR must play in the As-a-Service Economy
The evolution of Omni-Channel for CRM: What is it really, and does is exist?
Analytics and Big Data in the As-a-Service Economy… what's really coming next?
Getting ahead of Trust and Security in the As-a-Service Economy
The C-Suite Advisor – Buyer Face/Off
The C-Suite Service Provider Shootout

Featured Discussion Leaders
Mary Lacity, Curators' Professor, University of Missouri
Lee Coulter, CEO Shared Services, Ascension Health
Allison Sagraves, Chief Data Officer, M&T Bank
Phil Fersht, CEO HfS Research
Carol Britton, CPO, Bank of New York Mellon
Charlie Aird, Global Leader, PwC Shared Services and Outsourcing advisory
Chip Wagner, CEO Alsbridge
Dave Brown, Global Lead, Shared Service & Outsourcing Advisory at KPMG
Dennis Howlett, Co-Founder, Diginomica
Dilip Vellodi, Chairman and CEO, Sutherland Global Services
Jay Desai, Senior Director, Enterprise Outsourcing, AbbVie
Gajen Kandiah, Executive Vice President and General Manager Cognizant Digital Works and Business Process Services
Harry Wallaesa, CEO, The W Group
Jesus Mantas, Head of Global Business Services, IBM
Joe Frampus, Partner, Avasant
Kevin McDonald, VP of BPO Governance, The E.W. Scripps Company
Leslie Willcocks, Professor, Workforce and Globalization, London School of Economics
Mark Voytek, Partner, Ernst and Young
Michael Corcoran, Head of Strategy, Accenture Operations
Pradip Khemani, Head of Global Business Services, Blue Shield of California
Scott Furlong, Partner, ISG
Shantanu Ghosh, SVP & Global Head – CFO & Transformation Services, Genpact
Srinidhi Rao, Head – Service Management and Process Excellence, Juniper Networks
Tony Filippone, Senior Vice President, Outsourcing Management, AXIS Capital
Robin Rasmussen, Partner, HR SSOA KPMG
Vishal Sikka, CEO Infosys
Wesley Bryan, Co-Founder, OneSource Virtual

HfS Analysts
As usual, we'll have a full contingent of HfS analysts on site to present the latest data and stimulate discussions. In San Francisco, we'll have Phil Fersht, Charles Sutherland, Barbra McGann, Fred McClimans, Melissa O'Brien and Reetika Joshi.

Posted in : Business Process Outsourcing (BPO), Captives and Shared Services Strategies, Cloud Computing, Cognitive Computing, Contact Center and Omni-Channel, CRM and Marketing, Design Thinking, Digital Transformation, HfSResearch.com Homepage, horses-for-sources-company-news, HR Outsourcing, HR Strategy, IT Outsourcing / IT Services, kpo-analytics, Outsourcing Advisors, Outsourcing Events, Procurement and Supply Chain, Robotic Process Automation, SaaS, PaaS, IaaS and BPaaS, Security and Risk, Social Networking, Sourcing Locations, sourcing-change, Talent in Sourcing, The As-a-Service Economy