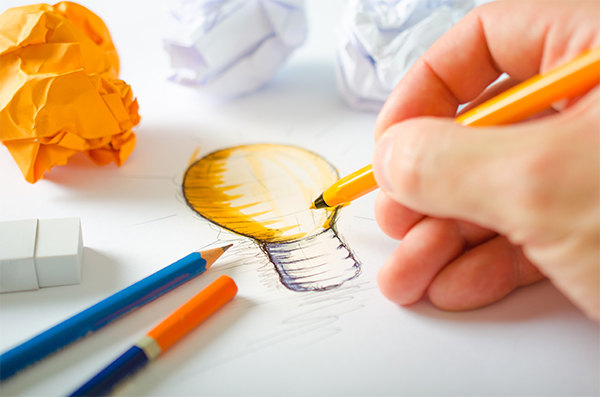 On a recent visit back home to India, I had the opportunity to spend some time with EXL's EXLerator team that is working on how to improve insurance operations and deliver more business value for its clients with a "version 2.0" of EXLerator. From what I saw, this team's efforts couldn't be more timely and are in line with what we have outlined in our research as its areas of improvement.
Like the HfS Buyers Guide on EXL suggests, the service provider pursues an industry-led approach to providing business processes, with strong vertical practices in insurance, healthcare, travel and logistics, banking and utilities. The 2015 Insurance As-a-Service Blueprint highlighted EXL's domain expertise and scale and execution on BPaaS strategies. However, both the Buyers Guide and the Blueprint also pointed out that EXL needed to bring more technology enablement. It has struggled to find footing with technology-enabled BPO that will fundamentally change the way day-to-day operations are run, moving away from the legacy BPO model. In addition, we have heard from clients the message, "great story but give us examples of how it all comes together." So EXL also needs to convince its clients to come on this journey.
The work-in-progress V2 of the 'Business EXLerator Framework' is EXL's approach to delivering a change in customer and business outcomes for its clients. What stands out to HfS from the visit, is alignment on the HfS Eight ideals of As-a-Service delivery, which we see as the building blocks for more collaborative and business oriented engagements, including:
Design thinking principles: The EXLerator team highlighted "effortless experience" for insurance customers as one of its key goals. The point, therefore, of EXLerator v2.0 is to give the EXL team a framework for helping clients create "effortless experience" for their stakeholders and clients. Instead of focusing on only traditional process views to make improvements, EXL is starting with comprehensive customer journey maps, taking an insurance customer/agent lens on, for example, lead-to-sale, and then working through the appropriate processes and where and when to use what technology to create that targeted experience.
Collaborative engagements working towards outcomes: EXL stressed its commitment to improving business outcomes, which are impacted by achieving process outcomes. In this way, EXL is making a distinction between efficiency (and KPIs) and business impact. Confusion between the two is what usually results in the "watermelon effect," an industry challenge where the service provider delivers on its KPIs, but the services buyer is unhappy with the results of the engagement. Defining and delivering business outcomes comes with its own challenges, but we like the linkages that EXL is making with process outcomes as building blocks to overall business goals. For example, its client, a US personal lines insurer, outlined "cost per quote" as an outcome, which was reduced by 20% by EXL, through a 10% improvement in process accuracy using the EXLerator framework.
Actionable and accessible data and analytics in core processes: EXL is investing in machine learning and operational analytics as one of the key technologies that will improve core insurance operations with EXLerator v2. The journey maps we saw had clear points of decision making where analytics interventions could make a difference, such as the insights that agents and underwriters need in commercial underwriting. Its EXLerator analytics team sits on the operations floor and receives direct mentorship and guidance from EXL's analytics practice.
The vision is gradually coming together for EXL as it evaluates how to change its traditional business and drive progressive services engagements that will survive the next 5-10 years of this industry. EXL has invested in developing or acquiring a lot of 'pieces' and is known for delivering on analytics, etc. but the EXLerator 2.0 framework looks like it is designed to bring it together to enable a journey with the clients.
Even with this progress, the hard work for EXL – like many of its competitors – starts now. The future is all about driving more intelligent operations that will help enterprises become digital customer-facing organizations. Technology enablement is a big piece of that puzzle and EXL has challenges to overcome in executing on its 2.0 vision. The EXLerator team is still fairly small and will be unable to hit EXL's entire client base consistently, making those valuable "2.0" experiments slower to roll out. Additionally, its robotic process automation approach is currently hinged squarely on its partnership with Automation Anywhere, with which not all clients are willing to get on board. In its journey to create "effortless experiences" for end customers, EXL must keep working on how to make it easy for clients to join along for the ride.
Posted in : Business Process Outsourcing (BPO), Design Thinking