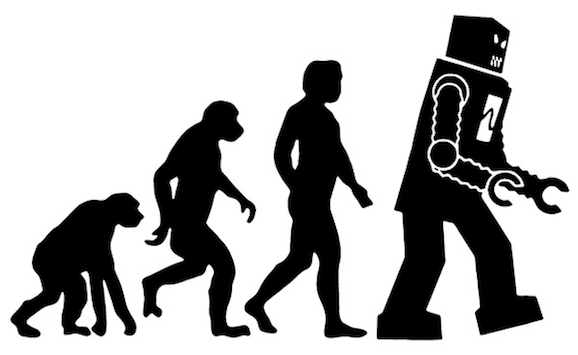 We've been addressing the massive opportunity for the services industry as we move into times of unprecedented complexity.  However, while complexity brings with it the opportunity to solve recurring problems and design new solutions, it also brings new workforce challenges that could prove insurmountable for many enterprises, without a radical rethink with how they design their business operations to get ahead of their markets where technology is increasingly at the center of their business universe.
As we recently discussed, this is especially the case for many Continental European organizations, where rigid labor laws and a pervasive  "job for life" mentality makes it very challenging to find – and then fund – the new talent that can replace legacy staff struggling to meet the business-relevant needs of the modern workforce. We believe this inability to achieve greater workforce flexibility to gain access to new talent and skills is the main reason driving Continental European enterprises to evaluate alternative means to improve processes and drive more efficiency and effectiveness into their operations.  One of the emerging areas where we are seeing a remarkable level of interest is that of Robotic Process Automation (RPA), where enterprises can develop an automation layer upon which to cement its operations and create a true analytical and digital capability for the As-a-Service Economy into which we are venturing.
Enterprises need skills to help them understand their financial data to make better investment decisions in emerging markets, to redesign process flows that get their products to the right markets quicker, to align revenue opportunities with their global supply chain activities, to understand where to make talent investments, based on high-growth market needs. They need to understand the viability of maintaining legacy products at the opportunity cost of investing in emerging product areas and other innovations. This means they need an operations infrastructure that has the process standards to help extract this data, with the right people that have been trained how to use it effectively – and can develop these skills on a continual basis.
However, if you cannot make the swift changes you need to augment your overall base of operations talent, surely the advent of effective Robotic Process Automation (RPA) platforms is providing an increasingly appealing alternative path for many enterprises to take: when you cannot augment your process people, why not replace them with automated process platforms? And, as the following chart clearly shows from our new global study conducted with KPMG, emerging interest in RPA is already prevalent in eight-out-of-ten European enterprises:
The difference today is there is a provider side gearing up to deliver RPA platforms, with several enterprises piloting them
The service provider community is ready to respond to this increasing demand, and we have recently interviewed 16 buyers in various stages of successfully pilotting RPA (stay tuned for the results, but we're already seeing significant progress being made).  Capabilities to solution, implement and manage RPA deployments are becoming widespread in Europe (and globally) as we captured in the recent 2015 HfS Robotic Premier League of 20 BPO service providers.  Europe is also proving to be a hotbed for start-ups at  RPA specialist services including: Genfour, Symphony Ventures, Thoughtonomy and Virtual Operations who are all building solutions that respond to many of the particular labor challenges present in those markets today.
All of these service providers are able to tap into a growing community of leading independent RPA software vendors in BPO and IT including the likes of: Arago, Automation Anywhere, Blue Prism, IPsoft, NICE, Redwood, and UIpath as well as proprietary RPA tools from service providers such as Cognizant, IBM, Infosys, and TCS amongst others.  In fact, many of these independent RPA software vendors are based in Europe which creates a reinforcing ecosystem to generate these new sources of capability, skills and savings required by European enterprise clients.
The Bottom-line:  RPA could well be delivering a whole new alternative to Labor Arbitrage – and faster than we think
If the skills fail, but the technology is adequate, we believe we will see entire functions being replaced by digital portals, automation tools and functional business platforms that can get the job done in a low-cost, standard fashion.  However, enterprises really need to develop a firm foundation for Robotic Process Automation to standardize processes and build the base upon which to develop their future operations.
The advent of the cloud, mobility and social media have changed the way we will forever do business, but we are already adapting to these new environments and starting to address what needs to be done to plug the gaps.  Facebook, LinkedIn and Twitter are all decade-old developments and have changed little in recent years, with little further dramatic disruption on the horizon with regards to social media and communication.  Mobility apps and capabilities are all mainstream today and the cloud infrastructure capabilities of all the major ITOs and SaaS providers are pretty robust, scalable and proven.  We've emerged well from these "disruptions" to operate in much more global, virtual, adaptive playing fields.
Next on the horizon is the need to streamline, mine and interpret our data better – and we need to automate processes more effectively in order to get better data from them and apply them to our business needs.  This is where we need to upskill – in process redesign, in managing and enabling analytics tools, in driving advancements in automation and cognitive platforms more effectively.   And it is pretty clear – especially in Europe – that much of this help needs to come from external service providers, RPA specialists and advisors all skilled in moving clients into an automated process platform.
Tomorrow's successful enterprise is as much about getting its labor and automation strategy right, as it is about getting its technology and business strategy primed for their markets.  So make way for the emerging As-a-Service model where these capabilities can be provided on-demand to plug these gaps.
Click here to download the full (freemium) POV, "Europe: If you can't do Arbitrage, then Automate", authored by  HfS analysts Phil Fersht and Charles Sutherland
Posted in : Business Process Outsourcing (BPO), Cloud Computing, Digital Transformation, HfSResearch.com Homepage, HR Strategy, IT Outsourcing / IT Services, Outsourcing Advisors, Robotic Process Automation, smac-and-big-data, Sourcing Best Practises, Talent in Sourcing, The As-a-Service Economy, Value Beyond Cost Study 2015