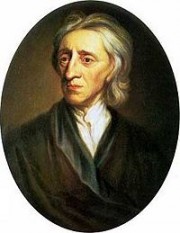 In 1588, the English dramatist John Lyly, in his Euphues and his England, wrote:
"…As neere is Fancie to Beautie, as the pricke to the Rose, as the stalke to the rynde, as the earth to the roote."
In other words, "Beauty is in the eye of the Beholder", which just about sums up how buyers perceive consultants when they need some serious rethinking and rewiring done to their operations to make them more intelligent:
So what's actually surprising here?
In the past, you may have expected to see the pureplay strategy houses rule the roost, however, when we break down the Change Management and Solution Ideals enterprises need to achieve more Intelligent Operations, the focus shifts much more to using consultants with real change management, process transformation, analytics and automation chops… this is less about strategy, and more about just driving through the changes. Most company leaders know where they want to go – it's now more about executing a plan to get there:
The Bottom-line: We're moving to a world where the expertise enterprises need to be successful is really changing 
One of the above firms asked me recently if it should start an automation practice.  My response was "If you're only asking me this now, then you're already too late to the game".  In a nutshell, enterprise operations functions need genuine expertise in adopting a mindset to write off their legacy systems and obsolete processes – and a real understanding of how to approach automation and embrace digital opportunities.
A lot of this is about prioritizing what not to automate and learning where digital transformation actually makes business sense. This is about creating an operations function that can pivot and support the rapid changing needs of the front office with actionable data, that is secure and available in real-time.  This is about defining and devising a digital strategy that has the customer at the forefront of the business and an operational support function that has the customer experience at its core.
Hence, consultants need talent that can not only think creatively with their clients, but also create an ongoing environment for writing off legacy, embracing change and being smart and proactive about leveraging automation and real digital strategies effectively. The speed at which some of these advisors must make the pivot from merely brokering transactional contracts, or spouting off some high level fluffy strategy, to supporting real change is critical – I'd imagine we'll know in the next 9-12 months which ones will genuinely be helping their clients achieve these ambitious ideals.
Posted in : 2016 Intelligent Ops Study, Business Process Outsourcing (BPO), Design Thinking, Digital Transformation, HfSResearch.com Homepage, IT Outsourcing / IT Services, Outsourcing Advisors, Robotic Process Automation, Security and Risk, sourcing-change, Talent in Sourcing, The As-a-Service Economy, the-industry-speaks