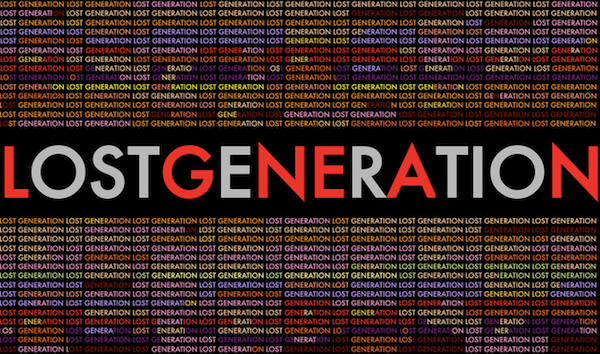 Let's cut to the chase – there have never been times as uncertain as these in the world of business. There is no written rule-book to follow when it comes to career survival. The "Future of Work" is about making ourselves employable in a workforce where the priority of business leaders is to invest in automation and digital technology, more than training and developing their own workforces.
As our soon-to-be-released State of Operations and Outsourcing 2017 study, conducted in conjunction with KPMG across 454 major enterprise buyers globally, shows a dramatic shift in priorities from senior managers (SVPs and above), where 43% are earmarking significant investment in robotic automation of processes, compared with only 28% placing a similar emphasis on training and change management. In fact, the same number of senior managers are as focused on cognitive computing as their own people… yes, folks, this is the singularity of enterprise operations, where cognitive computing now equals employees' brains when it comes to investment!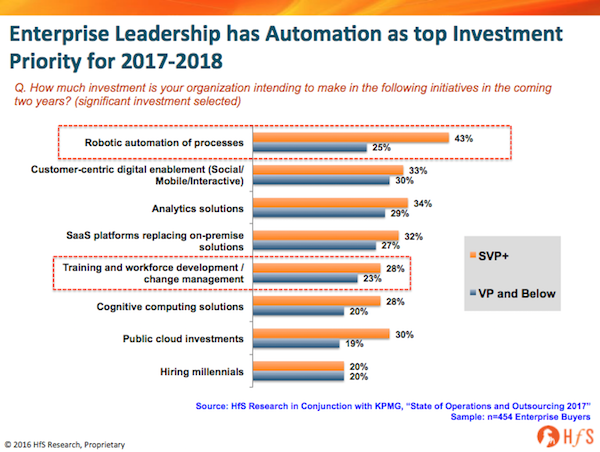 My deep-seated fear for today's workforce is that we're in danger of becoming this "Lost Generation" of workers if we persist in relying on what we already know, versus avoiding learning new skills that business leaders now need. We have to become students again, put our egos aside, and broaden our capabilities to avoid the quicksand of legacy executives no longer worth employing. We need to become hybrid corporate animals.
So let's give some examples of these "new skills" we need to develop for ourselves:
Sales people: it's no longer just about selling and relationship development, it's about understanding evolving business models, understanding the impact of technology and the importance of smart marketing. You need to be a trusted consultant, not simply good with a 9-iron. Clients needs are increasingly complexifying and you need to be the arbiter of helping them simplify their requirements. Understanding business models is what will make you successful in the digital world.
Software people: it's no longer about data management, security and making apps function, it's also about understanding the desired business outcomes associated with these investments and helping your enterprise stakeholders articulate them better, so you can work with them to
Posted in: Cognitive Computing, Digital Transformation, HfS Surveys: All our Survey Posts