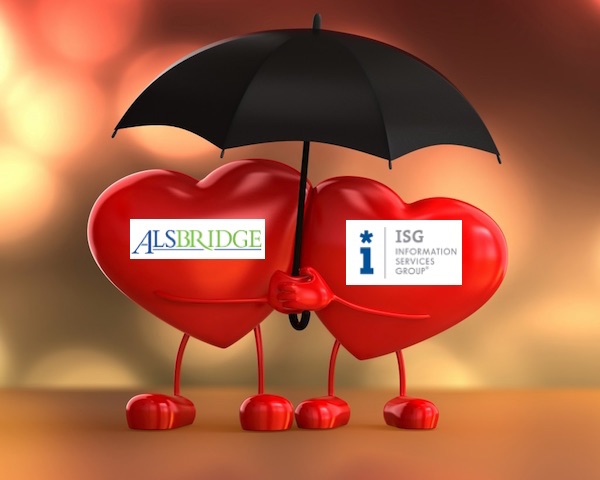 Yes - that happened. We just had the biggest shakeup in the outsourcing advisory market since KPMG's acquisition of EquaTerra in 2011.
The last two large independent outsourcing advisors (outside of the management consulting firms) realized they needed to stop killing each other and would be far better off becoming one. So now we're left with an even bigger ISG and a few really small shops, like Avasant, Aecus and Everest, to scrap around for the remnants of demand for former EDS executives to negotiate a nice contract for them.
This is a really smart deal for both ISG and Alsbridge. ISG takes out its prime competitor to monopolize its space, while Alsbridge's prime investor, LLR, makes out nicely on its 2013 investment within the typical 5-year window private equity firms give themselves.
This is a great deal for most the Alsbridge consultants. Many are welcomed back into the loving arms of their former employer and they have a bigger brand, global scale and presence to hone their craft.
This is a great deal for most the ISG partners. Now many of them will not have to suffer their fees eroded by a very aggressive competitor (or losing deals to it). They can still easily undercut the Management Consultants' fees, and have access to more talent to win deals, especially in areas like telecom and Robotic Process Automation (RPA), where ISG was previously struggling.
This is not a great deal for all the employees. Large mergers of like companies always present rationalization opportunities. The new ISG will surely look to retain the cream of the Alsbridge talent and hive off its lower performers. The outsourcing market is flat and advisory
Posted in: Outsourcing Advisors