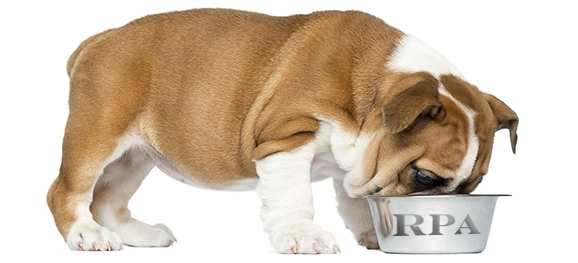 Over the course of this year, practically every conversation we've been having about IT and BPO has culminated in the impact robotic automation will have on service providers, third-party advisors, RPA software vendors and the poor unsuspecting enterprise clients, all seemingly unprepared for the tsunami of impending disruption caused by this suddenly-discovered ability to mimic human behaviour in software scripts.
Sadly, most of these conversations are fraught with misconceptions about what RPA can – and should – deliver to the enterprise and real misunderstandings about the speed to benefit realization.  Yes indeed, the whole services industry has gone careening up hype creek, powered by advisor and provider-infused methane.  So let's enter the kitchen of HfS' Charles Sutherland, who will unravel the not-so-secret recipe of today's RPA dogs' breakfast…
RPA – why 9 out of 10 enterprises haven't really got a bloody clue
In a recent survey of 178 enterprise buyers, only 11% of respondents said that they have extensive or even some real-life hands-on experience with RPA to-date.   That means that 89% of respondents have not really experienced RPA hands-on but were instead getting their insights on its capabilities via indirect messaging.  Much of this messaging on RPA has sensationalized the benefits (scope and speed) of this technology and, in the view of HfS, created a misrepresentation of the art of the possible today. So how did we as a market get to this point of serving up this Dog's Breakfast of RPA?
Recipe For Making A Dog's Breakfast Out of Robotic Process Automation (RPA)
We began with one initial but tasty ingredient of a technology suite that uses software "bots" to replicate rules based human facilitated transactions.
We introduced a portion of confusion as to whether the real application of RPA is for roles that are 100% replacement (e.g. all day data entry) or whether RPA is more likely to be applied in roles that are only partial substitutable with technology and when doing this make sure that the attributed benefits from application to the former are broadly applied to the later even when that can never be.
Then a few cooks forgot to mix in the required portion of change management and internal communications as to how RPA will impact talent in the enterprise (and any service provider) and what their futures will look like post RPA.
They then used less than the required amount of skilled talent who actually understand both the technologies and the processes against which they should best be applied.
We also allowed any software vendor with even a passing association to automation to join the cooking team and add their own specific flavoring to the recipe.
Then the market stirred up the resulting mixture with unclear messaging as to whether RPA is an end-state of technology or whether it is the means to an end of finding the cost savings to fund a future (and pending) transformation of the business process and its supporting technology into a natively digital end-to-end environment.
Now as the recipe begins to become less recognizable than what you started with, just for good measure we have seasoned in hints of cognitive computing and artificial intelligence as further ingredients.
Then we baked this mixture at a high heat with much hype into commercial discussions between enterprise clients, their third party advisors, consultants and BPO service providers until it takes a hot bubbling form.
Finally, when ready to prove and serve to the enterprise service buyer, the market forgets to turn on a helpful light of real case studies from other enterprises that have sampled this before and instead pour the resulting breakfast dish into pilot or proof of concept sized bowls that don't show it all in its tastiest form.
The Bottom-line: Automation is too important to get served up in this fashion
As a market, we haven't done ourselves any favors by letting this Dog's Breakfast develop. Automation needs to be too important a technological development for both business process and information technology processes for the current situation to be left as it is.   It is our goal as HfS to take our knowledge of what is hype and fantasy in this Dog's Breakfast versus what is real and make it clear for the market as to what we really should be eating to start each day in this new era of automation.
Posted in : Absolutely Meaningless Comedy, Business Process Outsourcing (BPO), HfSResearch.com Homepage, IT Outsourcing / IT Services, Outsourcing Advisors, Robotic Process Automation, Sourcing Best Practises