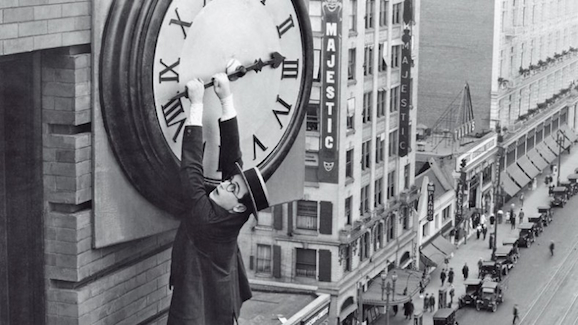 As I was finalizing client interviews for our forthcoming Blueprint on "Progressive F&A Services", my overwhelming conclusion is how unprogressive many of today's BPO relationships still are.
To epitomize our findings, to quote one major enterprise client, "We worked really hard to move onto a transactional pricing model with our service provider – and they worked with us to achieve that outcome.  However, once the service provider started taking a drop in revenues from us they insisted on moving back to the FTE-based set up."
Now re-read that quote one more time – what does that tell you?  Yes, people, some of today's service providers depend on the legacy effort-based labor model to keep their revenue numbers up.  Having their clients shift to more fluid volume-based models is costing them money, and they don't like it. What's more disturbing here, is the fact that the profitability generated by the service provider is through the margins on selling the labor, not the margins on selling the services.  Changing the legacy model does not sit well with some service providers, as pricing by FTE guarantees them a predictable rate of return, whereas innovating with the way services are priced and the risks/gains are shared, isn't doing them any favors.
At least that service provider had tried to move its client away from a labor-arbitrage driven model – many other BPO clients are simply locked down in a perpetual status quo, where delivery is transactional and they are struggling to get them to change how they operate.
What's most worrying for the BPO industry, is the simple fact that half of today's BPO relationships are still operating in legacy labor-arbitrage models, and only 28% have introduced technology-enablement into their business service delivery, according to our survey earlier this year on the state of BPO and technology-enablement:
Service Providers which ignore their clients' pleas for change and incremental value will fade away. Nearly all the clients I have spoken to this year have expressed a desire and determination to evolve their current BPO model beyond the transactional, and have the opportunity to share risks and rewards with their service provider.  As the data above clearly illustrates, half of today's BPO clients actually expect to be in a transformative engagement where their processes are enabled by new technology tools and platforms, in barely a couple of years.  This means if they do not reach this state, they will look at alternative means to achieve it.
Many buyers will terminate their relationships once they realize there is limited future value to be gained. Here's the bottom-line: if service providers do not do what their customers want, they are toast.  Wizening buyers seek advice constantly from advisors, analysts, other service providers, peers in other firms, and they see what is going on. They know the only long-term avenue towards continual improvement and value is by reaching out into the market to explore new provider partnerships, if their existing relationship has hit a ceiling for future value returns.
A new breed of service provider has to emerge, which can disrupt the legacy labor-based model. It has to happen – and already is in some quarters (albeit very slowly).  In short, there are two levers the surviving service providers will have to pull to deliver more value to clients:
(1) Higher-value consultative talent;
(2) Technology-enabled BPO (BPaaS) solutions that can scale and be more profitable to both seller and buyer.
These two levers above need to offset each other.  The winning service providers need to figure out more fungible models where they can scale their top talent more effectively across their key clients, to help them use analytics, technology and automation more effectively to enable end-to-end process delivery and apply meaningful intelligence for their business leaders.
The Bottom-line: Service Providers need to look at existing BPO clients for their future growth, not merely the lure of the new logo
Up until today, the service providers have grown through the land-grab of virgin clients – that's where the big money is – by sewing up new deals with all the trappings of revenue and profits driven by the offsetting of labor, transition and "transformation".  Sadly for them, those days are fast-fading as most the big deals to be done, have now been done – the next wave of business for them is from deriving revenues from existing BPO clients.  This is going to separate the wheat from the chaff, as it requires a different skillset to grow your client footprints than grab them in the first place.  It's like getting past that seven-year itch when a married couple questions whether their relationship is worth maintaining – and 41% of first marriages do actually end in divorce… can a new relationship bring new delights to the table, new ways of looking at things?
The next wave of value for the post-labor arbitrage enterprise is to reduce the reliance of manual labor and create value from SaaS-platforms analytics tools and other digital solutions.  However, in order to create this value, service providers need to help their clients apply this technology effectively and reorient how their operational staff deliver services to be more aligned with the needs of the C-Suite.  The smart service providers need to accept the fact that the big plump deals are going away and they will have to adapt to more consultative engagements, such as "operational excellence as-a-service" if they want skin in the next wave: The As-a-Service Economy… to be continued!
Posted in : Business Process Outsourcing (BPO), Cloud Computing, Digital Transformation, Finance and Accounting, HfS Surveys: Technology in BPO 2014, HfSResearch.com Homepage, kpo-analytics, Outsourcing Advisors, Robotic Process Automation, SaaS, PaaS, IaaS and BPaaS, smac-and-big-data, Sourcing Best Practises, sourcing-change, Talent in Sourcing, The As-a-Service Economy