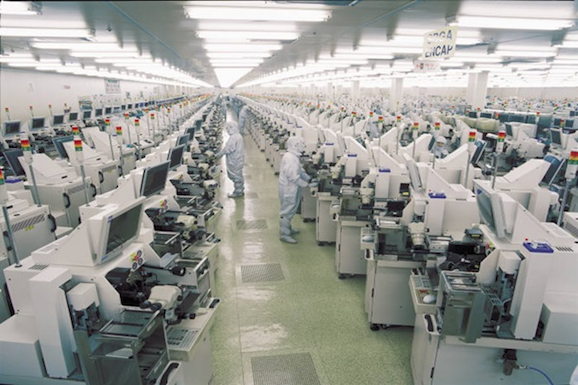 Oh boy – the amount of fantastical claims we are being spoon-fed by some experts in the market today is just getting a bit absurd:
The beauty of all these wild predictions is that few will remember who made them in a couple of years – or the fact they were made at all.  That's the beauty of being an analyst/visionary in today's market – you can make up any old fantastical crap and never be held accountable for it in the future.  (Not that I have ever been guilty of said behaviour…)
Most of these claims are moot, as most of these "jobs" have already been automated away, or moved offshore
Let's dissect this quickly:
Rote B2B sales and customer service jobs have already gone away.  Forrester's jaw-dropping prediction is a simple case of analysts predicting things that have already happened to create some headline noise. Most B2B transactional customer service tasks have already been automated, or at least offshored.  I'm sorry, but I can barely think of a single instance where I have spoken to a customer service rep, except some instances when I needed to make a large purchase, or I had an inquiry so unique, there was no way to automate it. And even when I do need to talk to someone, I often get scripted responses from some rep in India or the Philippines – my recent complaint to British Airways received some impressive canned email responses from Mrinal Samant, essentially telling me "Bugger off, you're not getting anything out of us, and the only communication you can ever have with us – these days – is through scripted emailed responses from offshore call center workers." If the likes of even a BA (long-famed for good service) is doing this, you can bet there's not a whole lot of fat left for these enterprises to trim in their sales and support ops.
Manufacturing jobs have already been automated out.  Sorry to be the bearer of bad news, but if you entered a car plant 30 years ago you may be greeted by scenes of 3,000 workers beavering away.  Today, that same plant will be about 50-100 workers and a bunch of machines. It's already been automated.  Of course there is more to come, but I would argue we've already seen the worst of it. The biggest future threat are the Apple jobs outsourced to FoxConn in China, where over one million people are employed to make our iPads and iPhones, largely because the circuitry is too intricate for robots. However, new developments in robotics are even threatening to displace these Chinese workers, which could be a travesty for their economy.
Transactional back-office and IT work has already been moved offshore. We cover thousands of IT services engagements, over a 1000 F&A deals and several hundred industry-specific BPO deals – the main proponents of offshore.  True, there is room to automate / offshore more processes from enterprises' operations, but we're talking relatively small numbers here – maybe 10-20% more labor reduction from some stagnating back office operations (in many cases) over the next 3-5 years. Much of the fat has already been trimmed…
Automation in the back office is about productivity improvements, not direct headcount reduction. Automation is only reducing small tranches of an employee's time –  it's very difficult to remove an entire office job through automation, you are just making that job more efficient and freeing up that employee's time to work on something else. Automation in the back office is about closing the books faster, about monitoring systems more effectively, about throwing off better data for analytics, about giving management much greater visibility into their operations, and integrating the back office with the middle and front.  Better run companies can then look for people with more creative, socially-intelligent, analytical, innovative skills, once the rote work is chugging along the way it should be. Hence, the bigger impact is coming in the guise of productivity improvements from Robotic Process Automation platforms, better analytics and customer engagement through Digital technologies, and companies simply operating more effectively with better data to make decisions, and staff more focused on providing business value, than merely turning widgets.
Let's dial back to reality and be honest about what is really happening
Enterprises want to restrict hiring people to do operational jobs – it's not that today's jobs are going away, it's the simple fact that large numbers of operational jobs will not be created in the future, as enterprises can get what they need with less people. Just revisit our Value Beyond Cost study we ran with KPMG last year, where we asked 168 senior executives about the priorities of their C-Suites with their operations:
What is startlingly apparent here, beyond the fact that well over 90% of C-Suite directives are obsessed with cost and flexible services as operational priorities, is that less than half (48%) view improving their operational talent as important, 65% are exploring efforts to restrict the recruitment of labor where possible, and 62% are looking, with varying levels of interest, at automation and robotics with the specific purpose of reducing their reliance on labor. The bottom line here is very clear – C-Suites are caring less and less about their people, and more and more about their services.
The big question many are facing now isn't whether to invest heavily in their people – it's whether to invest in technology to lesson the need to hire staff, or use outsourcing partners to reduce the burden of inhouse staffing cost, while improving their access to flexible services.  Or use a combination of the two… or use an outsourcer which is using robotics on itself and is willing to pass on the benefits to its clients desperate to move from a legacy labor-centric operational infrastructure.
The Bottom-line: We have to stop the attention-seeking hype and refocus on the reality of our world
In recent years, the insane uptick of social media and information sharing has warped viewpoints and predictions out of all proportion. Now it feels that the only way people believe they can get noticed is by claiming armageddon is upon us.  And the sad truth is, declaring doom and gloom may be their only avenue left to get some attention.
As we've analyzed, the future is more about the type of jobs we need to create, not the ones we could protect.  I can assure you -right now – that the new generation of kids coming out of college are not clamoring to process insurance claims, sit on IT help-desks, input data into payroll systems or manage customer orders. Even if we still had demand for these jobs, we'd struggle to fill them! And most enterprises have figured how to shift these jobs offshore, where there is a cost-effective supply of labor to do these tasks.
Under the bigger threat from automation is the offshore locations which deliver these services, as most are, by and large, very robotizable tasks that smart service providers are already figuring out how to automate using the various RPA and IT automation tools available on the market today.  If I were Narendra Modi or Xi Jinping (perish the thought), I would be very concerned that a whole workforce generation needs reorienting to address work activities that are growing in demand, as we are fast approaching a time of labor oversupply for the demand coming from North America, Europe and ANZ.  The shift has already happened, we are now experiencing the aftershock of the shift towards the As-a-Service Economy.
So let's stop trying to peer blindly into an uncertain future, and instead address an exciting present where there is real potential to achieve new thresholds of business value.
Posted in : Business Process Outsourcing (BPO), Cognitive Computing, Digital Transformation, HfSResearch.com Homepage, IT Outsourcing / IT Services, Robotic Process Automation, Sourcing Best Practises, Sourcing Locations, sourcing-change