Warning: This is a rant.
The author is not is a particularly good mood and may say things that are not entirely objective, not completely rational and potentially insulting to some readers. His opinions are based entirely on tons of research and his own experiences - and prejudices. Do not read this if you have a thin skin or hate reality checks... otherwise read away, nod vociferously and weigh in :)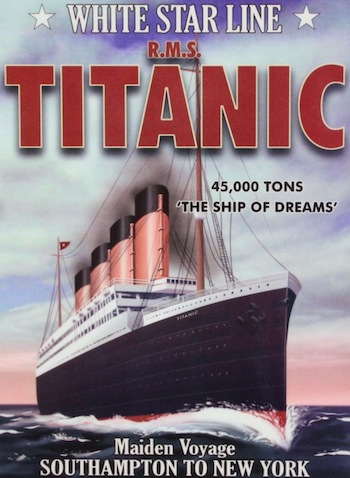 One fact I would challenge anyone on is the abject failure of the outsourcing industry to brand and market itself to corporate society at large.
Lousy events, third-rate publications, meaningless jargon that only "outsourcing people" actually understand, poor branding and too many old white dudes who remain lost somewhere in the 80's and 90's, are culminating in a directionless mess that used to be an emerging industry, but is now becoming a confusing collection of activities, business strategies and provider offerings.
Where's the fresh thinking, the new ideas, the spark of youth and enthusiasm for what we do? I don't think I can remember sitting on a call with anyone under the age of 40 for quite some time now.
This business needs a complete overhaul with how we approach outsourcing careers, how we communicate what we do and - most importantly - how we define ourselves. I hate to say this, but we really haven't created an "outsourcing" industry, more a functional capability that only a select few people understand and care about.
One of the biggest problems facing the services and outsourcing industry today, is the constant failure to market the use of third party services providers as value-added services for enterprises. Good Lord - is it really that hard to promote the fact that our enterprises today should drive down their operating costs and improve how they do their IT, finance, procurement, HR, supply chain management, etc?
While business leaders are falling over themselves to blow more corporate moolah on the sexiest new SaaS solutions or the latest ERP upgrade, when it comes to soliciting real help to drive down costs, improve technology and service quality, suddenly every excuse under the sun is used to delay decisions and investments. Buying new tech is about automating processes - and ultimately eliminating unnecessary tasks and jobs, while engaging with services is more often about improving the way that processes are delivered... so clearly the tech industry does a far better job marketing itself that the services industry does. Why is this?
Very poor and boring communication to corporate society about the benefits of services and outsourcing. We've done the "O" debate to death and there isn't much that can be done to mask the term, however, that is no excuse for the poor job most people in the services and outsourcing industry do to communicate what we do. Complicated, badly-written and (frankly) boring white
Posted in: Business Process Outsourcing (BPO), Cloud Computing, HfSResearch.com Homepage