Warning:  This is a rant.  
The author is not is a particularly good mood and may say things that are not entirely objective, not completely rational and potentially insulting to some readers.  His opinions are based entirely on tons of research and his own experiences – and prejudices. Do not read this if you have a thin skin or hate reality checks… otherwise read away, nod vociferously and weigh in 🙂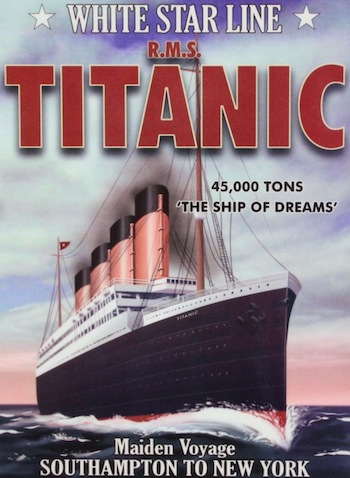 One fact I would challenge anyone on is the abject failure of the outsourcing industry to brand and market itself to corporate society at large.
Lousy events, third-rate publications, meaningless jargon that only "outsourcing people" actually understand, poor branding and too many old white dudes who remain lost somewhere in the 80's and 90's, are culminating in a directionless mess that used to be an emerging industry, but is now becoming a confusing collection of activities, business strategies and provider offerings.
Where's the fresh thinking, the new ideas, the spark of youth and enthusiasm for what we do?  I don't think I can remember sitting on a call with anyone under the age of 40 for quite some time now.
This business needs a complete overhaul with how we approach outsourcing careers, how we communicate what we do and – most importantly – how we define ourselves.  I hate to say this, but we really haven't created an "outsourcing" industry, more a functional capability that only a select few people understand and care about.
One of the biggest problems facing the services and outsourcing industry today, is the constant failure to market the use of third party services providers as value-added services for enterprises.  Good Lord – is it really that hard to promote the fact that our enterprises today should drive down their operating costs and improve how they do their IT, finance, procurement, HR, supply chain management, etc?
While business leaders are falling over themselves to blow more corporate moolah on the sexiest new SaaS solutions or the latest ERP upgrade, when it comes to soliciting real help to drive down costs, improve technology and service quality, suddenly every excuse under the sun is used to delay decisions and investments.  Buying new tech is about automating processes – and ultimately eliminating unnecessary tasks and jobs, while engaging with services is more often about improving the way that processes are delivered… so clearly the tech industry does a far better job marketing itself that the services industry does.  Why is this?
Very poor and boring communication to corporate society about the benefits of services and outsourcing.  We've done the "O" debate to death and there isn't much that can be done to mask the term, however, that is no excuse for the poor job most people in the services and outsourcing industry do to communicate what we do. Complicated, badly-written and (frankly) boring white papers that only very sophisticated outsourcing people can understand do not help. Why do so many providers and consultants persist in churning out unreadable stuff that probably costs a small fortune to produce and virtually noone, bar their competitors and the people who write them, actually read.  Scratch that, I bet even their competitors do not bother to read the stuff anymore… probably only the authors.  And let's not forget the turgid webcasts that keep getting churned out, where barely a handful of people turn up and pretend to listen to the painful conversation. Whatever happened to people talking and writing in plain English and having a personality to make this stuff interesting?  We're talking about how businesses can re-invent themselves and get much smarter at how they operate – does that need to be boring?
Failure to create "outsourcing careers".  Most companies, once they outsource, fail to rotate their best talent into the outsourcing governance function, and view it as some weird anomaly that only procurement people should do.  Not enough people stand up and talk about the potential career opportunities it can create despite the fact that many of us have developed very interesting, challenging and rewarding careers in this business. One of the problems is buyers and providers are only looking to hire people with an "outsourcing" track record on their CVs.  How many jaded provider sales execs do you know of their third, fourth, fifth or even sixth provider?  And why do buyers only look for people with major outsourcing experience?  Why not hire real ambitious practitioners and train them how to understand outsourcing and develop real career tracks, rather than groping for the same ol' dwindling pool of old timers who know the lingo?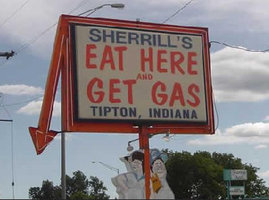 After the deal the real "operators" get neglected.  This one really starts to irk… in so many instances both buyers and providers roll out their big guns to negotiate a deal, but, once the ink is dry, they dump it all off onto middle managers to figure out what was actually sold and how to deliver the stuff. At HfS, we are increasingly finding the executives managing the deals, especially on the buyside, are often junior managers desperately trying to figure out how to get through the day, let along do anything remotely "innovative". Not having enough senior day-to-day visibility and support is highly detrimental to an enterprise seeking to achieve more than "lights-on" effectiveness with their engagement.
Western media always views outsourcing as negative.  Every time I get a call from a reporter from a non-Indian publication, they are always trying to dish dirt on outsourcing.  And this ranges from the small rags to the most respected broadsheets.  There is a stigma that just needs to be broken through better education and communication to the media masses.
Events only promote the paying sponsors.  Most events in the outsourcing and services industry struggle to serve up good speakers – they tend to be paying advisor or provider sponsors who just want to get up and preach the same four trends, receive awards and take us through their worn out PowerPoint paraphernalia.  And now they can even do them on their iPads…
Niche outsourcing media is poor quality.  Ugh – it's just bad. Most of these publications and websites just copy each other's rubbish. Some even hire ghost writers to put together "interesting blogs".  Does anyone actually read this stuff?  And why do some firms persist in sponsoring it?
Too many advisors are tired old dudes who stopped learning about new stuff more than a decade ago.  For example, we estimate that close to 20% of the current application services deal flow today is actually being driven as digital projects from the CMO and there are virtually no advisors today which have any clue how to approach them, according to the providers bidding on them.  In so many cases today, providers just prefer it when the advisor is not even there, so they can have decent direct conversations about what the clients need. Advisors have their boxes into which they want to shoehorn everyone, when what they really should be doing is helping tailor the solution the client needs with what providers have the capability of delivering.  As someone once said, outsourcing is a game of "horses for courses".
Big analyst firms have shied away from it.   Where did they go? Do they even cover this space anymore? Do they care? Did all the good outsourcing analysts really go work for Cognizant's marketing department?
Buyers still feel everything is just so "NDA".  When 97% of the Global 2000 "outsources" some element of its IT and 90% some element of its business processes, isn't the cat out of the bag these days that most big firms "outsource".  Then why do the majority of buyers refuse to allow their executives to talk openly in public channels about their experiences and best practices?  Are there really trade secrets that will leak out about how GM uses Prasad to process some invoices?  Surely when buyers can talk about their global services experiences more openly, more operations executives will learn what this is all about, and we can get on with the business of creating a more open, developing industry?
Most providers are still not investing in the right sales talent.  This one just continues to baffle.  If you want to sell F&A BPO, then hire someone who can hold a meaningful conversation with senior finance people, and if you want to sell Cloud services, hire someone who understands the real issues needed to get there and can articulate them to their clients. Is it really so hard, or is there some other reason why the same old blokes keep showing up at different providers every year, who really would be better suited to a BMW showroom?
Can we have more women please?  At our recent HfS summits, about 60% of the buyer execs were female, but about 90% of the provider and advisor execs are male. Isn't it smart business practice to level the playing field a bit here, folks?
So there we have it.  I feel better now 🙂
Posted in : Business Process Outsourcing (BPO), Cloud Computing, HfSResearch.com Homepage, HR Strategy, IT Outsourcing / IT Services, Outsourcing Advisors, sourcing-change, Talent in Sourcing