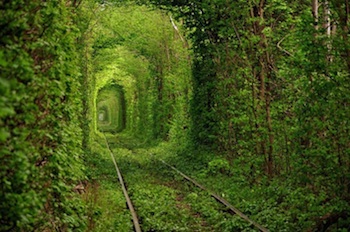 Since the divestment of its voice business to Concentrix, IBM's medium-term strategy with its BPO business lines has been squarely under the microscope.
From our standpoint at HfS, it's abundantly clear that an ambitious 49% of enterprise BPO clients are shifting towards a two-pronged requirement of both operational and transformational (what HfS terms as "Progressive") service needs. With this in mind, is Ginni Rommety's revamped IBM corporate strategy geared towards the firm's long-term success as a BPO provider?
IBM has been evaluating areas of its business where it may be losing its competitive edge and/or profit margins are simply getting too squeezed, which explains its other recent sell-off of its x86 server business to Lenovo. Two years into the job, it is clear that Ginni is focusing on high-margin cloud software, analytics and services, as opposed to commodity computing and storage. So if the cheap, low-margin businesses are becoming no-goers for the firm, where does this leave their BPO business, which has grown up on the transactional, highly scaled and fungible, low-wage employee model?
The winning BPO providers in today's market are those which have proven credentials to run standard business services at competitive prices, with the business transformation, analytical and IT enablement capability to take ambitious clients to new thresholds of value.  Not dissimilar to the development of the IT outsourcing business over the past two decades, the capability to run the standard operations for clients has become commoditized at increasingly low-margins, while the higher margin work lies with the integration and consulting areas, tied to those outsourced operations.
However, the major distinction between BPO and ITO that we, at HfS, are seeing with maturing BPO delivery is that it simply is not as easy to separate the "transactional" from the "higher value, progressive activities".  Simply put, if you outsource your cash apps, invoice processing, collections and general ledger consolidation operations to one provider, it is nigh-on impossible to bring in another provider to run financial planning and analysis, auditing, treasury, risk compliance activities, if that second provider does not have an institutional knowledge of your ground-up bread and butter processes.
Can providers like IBM prosper in BPO if they sell-off their lower-margin operation services?
In essence, the industry shift from "Lights-on" to "Progressive" Outsourcing requires a two-pronged delivery approach from providers:  transactional process services and higher-value transformation services. At HfS, we believe that this shift from a world of "Lights-on Outsourcing" to one of "Progressive Outsourcing" entails a massive degree of change for both clients and service providers if this is to be successful.  So many of the elements of Progressive Outsourcing are so significantly different from where this marketplace has been languishing for the last twenty years, there is, in essence, a chasm to cross in terms of the level of change management needed to discard legacy enterprise practices that are still so entrenched in so many organizations. The following exhibit shows the before and after picture for outsourcing buyers and providers faced with the BPO chasm:
Hence, the big question for IBM is whether the firm will continue to invest in its "Lights On" BPO business lines in order to profit from the higher value fruits on offer with the "Progressive" business and IT needs of maturing BPO clients.  With its key top tier BPO rivals, namely Accenture, Capgemini and Genpact, clearly moving along this two-pronged path of operational and transformational delivery, IBM needs to demonstrate a similar commitment to the BPO industry.
Clearly, IBM wants to deliver cloud software, consulting and integration services in HR, finance, supply chain and marketing areas where it can reap the rewards of the tastier margins, but HfS is concerned those incumbent providers of the BPO operations will get first bite at the higher-margin cherry. At HfS we are already witnessing management consultants increasingly competing head-on with service providers in progressive service areas where the client requirements are moving from an "as is" lift and shift of services to a "to be" roadmap of where the company expects to be in the next two-to-three years.  So where does this leave IBM BPO business, when it's not appearing fully-focused and its competitors are throwing the kitchen sink at the space?
IBM holds some trump cards to lead from the front, but questions remain…
To the credit of IBM's Global Process Services (GPS) leadership, it has put a bold face forward to the industry with regards to its focus on its Progressive capabilitles, most notably in the following areas:
Analytics. The IBM story on analytics is as good as anything we hear today in the marketplace, especially with the billion-dollar investments IBM has made in analytics technology and tools over the last 5 years.  It also topped the service provider market for innovation in the recent HfS analytics blueprint assessment.  However, many of these analytics deals grow incrementally from relationships where there is deep-rooted operational delivery (i.e. start small and grow over time). With all of IBM's prime competitors offering analytics capabilities that are tied to the operational model, it's clear that shedding process work will harm future growth opportunities.
Industry and Functional Acumen. Like some of the other BPO providers that are integrated into consulting led organizations with deep industry practices, IBM BPO has access to owned (and borrowed) resources to a breadth of industry process knowledge that is a critical building block to solutioning for the world of Progressive BPO. The firm also has added organization scientists and data assets through the Kenexa acquisition that bring deep and differentiated functional expertise as well. However, a recent visit to the IBM BPO website (see link) surprised us when we observed so many offerings including in the Concentrix sell-off which, although having voice components, are not predominately voice-based, namely Health Administration, Insurance, Public Sector and Banking (outside of Lending) services, where visitors are all redirected to the Concentrix website. This makes us further question IBM's commitment to the market for the medium term, as the Concentrix sell off was clearly more than solely the call center services that it had originally led analysts to believe.
Technology Platforms. IBM has access to a great breadth of software tools and applications, which can be built into BPO solutions. Although many of these tools are also used by other BPO providers under license, it is the opportunity to build broad industry and functional solutions around them that could be one of the leading differentiators for IBM. Given IBM's research capabilities and the right commitment, this could be the way to cross the chasm faster than its competition. HfS would particularly like to see progress/performance in integration amongst the different assets and approaches, however, such as how employee self-service interfaces and adoption for areas such as HR and travel and expense are factored into overall workforce productivity that ultimately impact business results.  In addition, there are several tremendous technology acquisitions that are noticeably absent from its BPO dialog, such as Sterling Commerce and Emptoris.  Does this mean IBM really wants to be the systems integration provider for technology, as opposed to the business services provider for operations, enabled by technology.
Process Automation. IBM has its own solution for the emerging area of robotic process automation (an area we at HfS love to talk about at the moment) in Blueworks Live. Like other tools for this automation, we're looking for the first broad reference client case studies but this is certainly a step in the right direction.
The Bottom-line:  IBM has significant potential to dominate the Progressive BPO market, but it needs to reassure industry its heart is truly in it
IBM has been a core part of this business since it picked up PwC's BPO operations in 2002 and has placed itself at the forefront of core business services markets such as F&A, Procurement and Analytics.  Its technology prowess, massive client base and global scale put the firm in a tremendous position to dominate for years to come, but the recent gray clouds hovering over the firm are raising doubts as to its future direction.
Simply put, clients' needs are maturing and they are demanding results faster than ever – they want providers who understand their business model and are not afraid to roll their sleeves up to progress them to new levels of productivity.  If IBM is moving away from delivering lower-margin operations (i.e. the "lights-on" services), surely it will be at a major disadvantage when it comes to winning the higher-value (progressive) work.
Hence, HfS would have major concerns about its positioning for Progressive BPO services, were IBM to seek to sell off the lower-margin elements of its F&A, Procurement or HR businesses, like it has with its customer services BPO business.  So far, we have no indication that this is the firm's intention, but a more concise statement of intent from Rometty and a definitive business services roadmap would be welcome.
HfS Subscribers can access the full research article authored by Phil Fersht, Charles Sutherland, Jamie Snowdon and Christa Degnan Manning by clicking here
Posted in : Business Process Outsourcing (BPO), Cloud Computing, Finance and Accounting, Financial Services Sourcing Strategies, Global Business Services, HfSResearch.com Homepage, HR Outsourcing, IT Outsourcing / IT Services, kpo-analytics, SaaS, PaaS, IaaS and BPaaS, smac-and-big-data, Talent in Sourcing