Refusing to change our ways in today's energy sector is a certain recipe for failure. There are a lot of inefficiencies in Oil & Gas, which in times of high oil prices and high margins, are largely hidden and/or ignored. In today's continued low oil price environment with low margins and profitability—what we believe to be the new normal—Oil & Gas companies need to take out inefficiencies and find new ways to optimize production and bring down operating costs like never before. Our Energy Operations Blueprint highlights the way Oil & Gas companies are looking at digital technologies, automation and outsourcing as avenues for change, and levers to pull to drive new efficiencies and value creation.
Sustaining the current momentum of change in today's environment is a huge challenge for Oil & Gas companies and their service providers. Changing for new results requires progressive change from within, not just rearranging the deck chairs hoping for a different result. The Blueprint identifies eleven trends that are currently taking place, and while they all serve a purpose to address the trends impacting their world, there are a few that bubble to the top.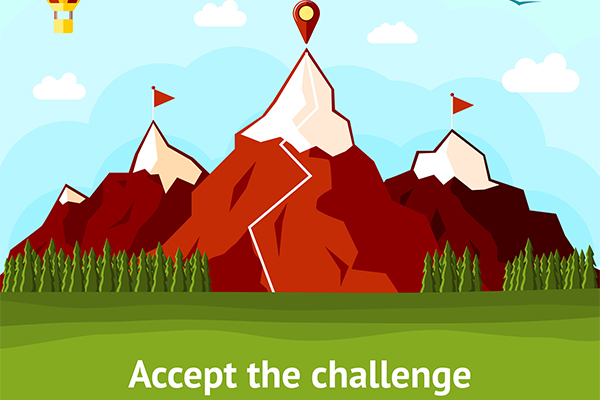 Four trends that we see as an opportunity for focus by service buyers and providers to increase the value of their engagement over time:
Evolve analytics capabilities to cater for energy-specific applications. Analytics offerings have started to progress from being based largely on access to data science talent and unique algorithms to include
industry specific analytical applications delivered by service providers that deeply understand a client's enterprise and marketplace. We see good progress in analytics that improve the drilling process and analytics capabilities underpinning the 24/7/365 monitoring of thousands of units of critical equipment from a central support center in Exploration & Production.
Leverage data to look into the future, not the past. Predictive and prescriptive analytics are starting to enable more real-time decision-making and continue to have a huge impact on the operating models in the industry. The industries' strict requirements for safety, reliability and uptime in operations, often in harsh circumstances and remote locations can be better met with advanced analytics capabilities offering real-time and actionable insights. Knowing what went wrong through descriptive analytics simply doesn't cut it.
Put IoT at the heart of your planning. The (Industrial) Internet of Things holds tremendous promise and we expect adoption to accelerate as there are already huge numbers of connected assets in the industry and providers and Oil & Gas companies have to focus on connecting those assets to the internet to bring tremendous value. Think about how in Midstream, pipeline sensors providing data on transportation of product and the health of the pipes replaces the need for field workers to get sensor readings in person. And using drones and connected sensors to inspect the gigantic stretches of pipeline in difficult terrain instead of visual inspections by field workers. 
For future effectiveness, focus on IT/OT integration and the Digital Oilfield. The digital footprint is increasing in Energy Operations, bridging the gap between Information Technology and Operations Technology. In Upstream, advanced analytics improve operations in drilling, reservoir modeling and engineering and remote monitoring.
Bottom Line: It's time to dare the industry to build—not inhibit—momentum for change
Here are two dares I want to put forward to Oil & Gas executives and service providers respectively, both of them critical to sustain the change momentum and achieve the innovation that is so desperately needed: 
Energy Buyers – Dare To Reinvest Cost Savings into Innovation Funds: It is very attractive to put cost savings achieved by outsourcing in the hands of the CFO.  However the CFO isn't going to turn around and say "great job, let's all sit back and celebrate that 20% off the bottom line". We recommend to reinvest these savings in further innovation, perhaps make it a part of a Collaborative Engagement arrangement: "Service provider, save us 20% and we can both reinvest the 20% as next year's innovation budget".  For example, saving driven through the offshoring of application development and accounting work could be funneled into a digital oilfield project.
Energy Service Providers – Put Your Money Where Your Mouth Is: Pro-actively and aggressively push the innovation agenda around automation, analytics, drones, 3D printing for MRO, simulating with digital twins, machine learning, deep learning, cognitive computing. Present clients with use cases, examples and capabilities to "unfreeze," inspire and build credibility in innovation.
Posted in : Energy