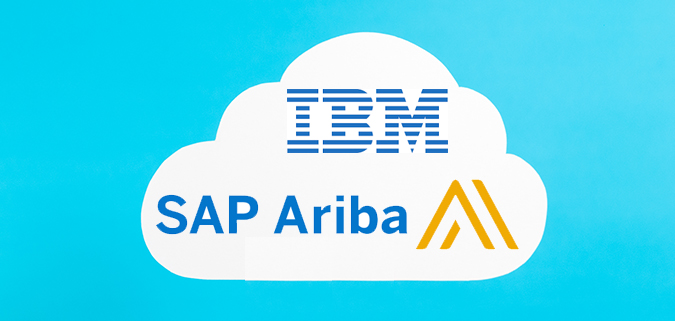 We are now seeing real commercial business applications getting serious about their cognitive potential, with the new announcement of SAP Ariba and IBM joining forces to cognify contracting and sourcing processes, as a start. At HfS, we believe this is just the start of core business applications being immersed in cognitive capability to deliver a new threshold of business value for enterprise clients.
In the recent HfS Procurement As-a-Service Blueprint, IBM, an HfS Winner's Circle industry leader, invested in transformation-led delivery with a 'Consult to Operate' strategy, focusing on on-demand consumable digital processes for procurement fueled by analytics and cognitive.
Looking ahead to 2020, HfS recently wrote: "Towards 2020 IBM will be leading in the cognitive procurement services space. Underpinned by a strong BPaaS platform, most clients will look at IBM first when it comes to new cognitive technology-driven services with vastly improved data analytics capabilities. The biggest challenge for IBM to succeed with cognitive procurement is to bring clients along this journey".

The goal of this partnership is to take cognitive procurement to the next level. SAP Ariba and IBM are creating two centres for Cognitive Procurement, in Palo Alto and New York. The cognitive procurement capabilities will be expanded through a joint go-to-market strategy and a joint development roadmap. But there is more to this deal…
"Making procurement awesome on steroids"
Asked what the biggest benefit of the partnership is, Moray Reid, IBM Procurement's Global Offerings Leader, took SAP Ariba's motto up a notch; "Make procurement awesome on steroids", by really bringing leadership to the procurement space and enabling smart new technologies to allow customers to make better decisions in real-time. SAP Ariba and IBM truly believe this is a case of 'better together'.
In a recent article – 'What will The Procurement As-a-Service Provider Landscape look like in 2020?' – HfS wrote, "IBM has a massive supply chain, which it smartly leverages in its procurement offerings. IBM is bullish on cognitive procurement. IBM BPS is morphing into Cognitive Business Solutions. Its own procurement provides a great playground for applying and road testing all the new cognitive procurement solutions, giving it an advantage over providers who don't manage procurement for their own organization or have less 'cognitive savvy' clients".

The partnership with Ariba is a serious step forward for the cognitive procurement ambitions of both organisations. SAP Ariba is a dominant player in the procurement space, with a mature, horizontally integrated platform, the world's largest business network and end-to-end suite of source-to-settle applications that cover all categories of spend. SAP Ariba and IBM are developing the first cognitive use cases together and creating new services, adopting IBM's Consult to Operate model, leveraging consulting capabilities in operations to deliver value on an outcome basis. One of the use cases under development is in contract intelligence; Watson sifting through structured and unstructured contract data to gain insights and improve contract compliance, a big step towards actually achieving benefits, one of the toughest challenges in procurement. Part of the work will further the development of intelligent procurement solutions and services, with IBM and SAP Ariba working side by side to explore applications of emerging technologies, including blockchain.
What's in it for SAP Ariba?
SAP Ariba needed a new differentiator as competition is heating up and competitors, like Tradeshift and Coupa, accrue assets and client wins. With SAP Leonardo alongside Watson, it gets a credible cognitive engine. Further, to leverage network effects and grow its value, the network needs to expand by adding more suppliers. Bringing IBM's huge supplier base on board will boost the value of the Ariba Network increasing its size and scale.
What's in it for IBM?
Emptoris has been a good foundation for IBM's procurement services and BPaaS delivery, but lacks the network. Instead of betting on two horses, by continued development of Emptoris for internal use and partnering to provide the business network capability to clients, IBM will, over the coming period, transition all its BPaaS offerings to SAP Ariba. This is a big operation, but it makes a lot of sense. There must be hard assurances and safeguards in the partnership agreement, otherwise it's a risky bet to put your As-a-Service/BPaaS future in the hands of a partner.
Competing on multiple fronts
Watson is IBM's big platform bet of the decade – its main challenge is being a bit too far ahead of its time, pushing a cognitive story at clients that simply are too bogged down in other initiatives to take the time and consider the ROI of injecting cognitive capability into their processes. Positioning it as one of the largest procurement platforms makes a lot of sense from the perspective of not only competing for Procurement As-a-Service services with other providers, but also allowing IBM to be a technology provider to competitors via SAP Ariba. If you can't beat them on the services front (you can't win them all), at least get a piece of the action via the procurement platform side.

What's in it for buyers?
Many buyers see cognitive procurement as the next frontier, but don't have a clear understanding, or plan, on how to make it work for their organisations; the majority of procurement organizations perceive themselves as far removed from advanced innovative procurement capabilities. They are fixing the basics, getting procurement technology to work and pondering the opportunities RPA could bring the procurement function. The gap between cognitive procurement and the (perceived) level of maturity and change readiness of procurement is the hurdle IBM needs to take to make its cognitive ambitions reality or be at risk of running too far ahead of the game.
IBM and SAP Ariba will focus on a step-by-step approach to ease clients into the world of cognitive procurement, the key being small steps with tangible benefit. Buyers who need to see a serious roadmap and a partner with deep domain expertise and consulting capabilities gain a valuable option for their journey to the future of procurement.
Questions left to be answered
How will other partners react? Eleven out of fifteen service providers in the 2016 'Procurement As-a-Service Blueprint' have a partnership with SAP Ariba. Just as when Wipro announced its strategic partnership and investment in Tradeshift earlier this year, the SAP Ariba and IBM folks will be fielding a lot of calls from concerned partners. What will this mean for their partnership with SAP Ariba, IBM or both? How much influence and access will IBM have on SAP Ariba's architecture, roadmap and governance? How valuable is our partnership to SAP Ariba, now IBM stepped to the plate in such a manner?
The bottom-line: Procurement buyers; there is light at the end of the cognitive procurement tunnel
Two giants putting their weight behind cognitive procurement is a big step in taking the promise of cognitive into the realm of procurement.
Hand holding will be required to take clients along the journey and IBM and SAP Ariba vow to be the ones to extend their hand.
HfS will closely follow the value this partnership will create for service buyers, particularly in the fields of strategic sourcing and category management. How will those upstream procurement areas benefit from the cognitive capabilities on top of a business network? Can it find clever ways to address the scarcity of category talent and expertise? Is this partnership bringing true digital procurement closer, with pulling more suppliers onto the digital platform than before?
Focusing Watson on processes that can significantly benefit from tangible cognizant results, especially areas like contract management and general sourcing, is a smart way forward. HfS expects IBM to follow this with other initiatives across other business processes where the firm has real strength and depth, such as HR and F&A – and eventually broader supply chain. We should also expect further forays of Watson in the healthcare sector, where IBM has proven credibility supporting medical research and life sciences work (see our earlier report on Watson's potential in medical research).
Posted in : Cognitive Computing