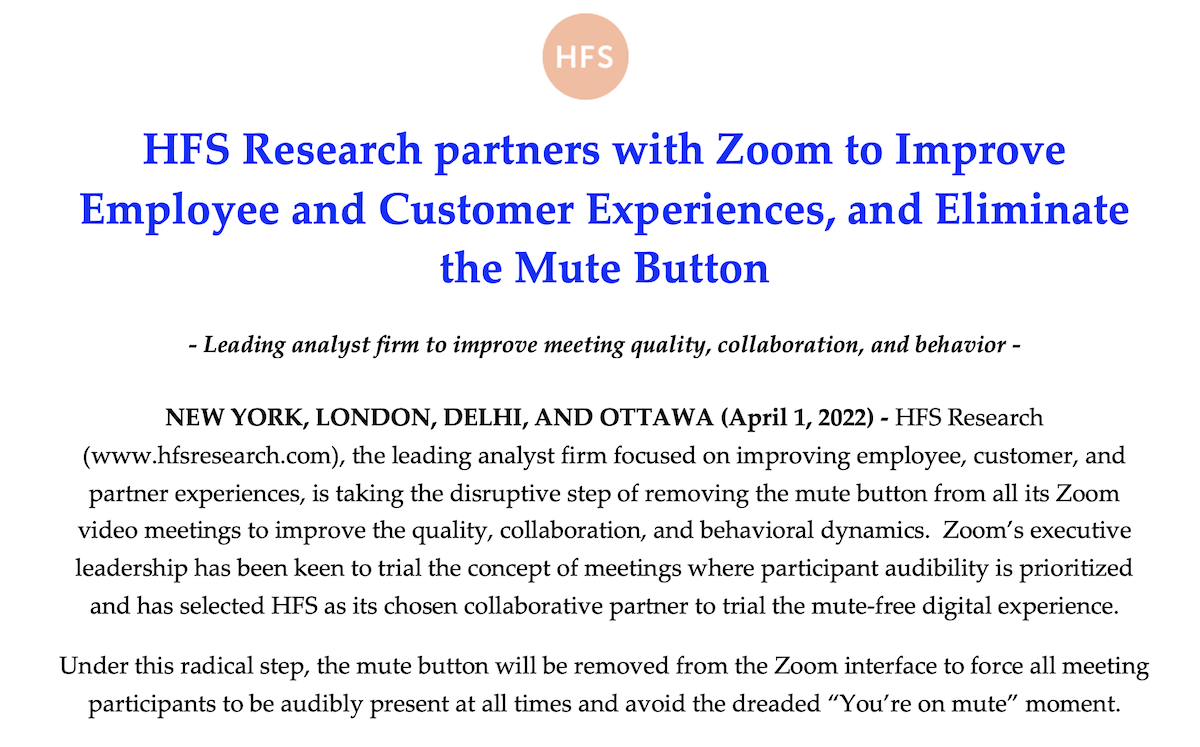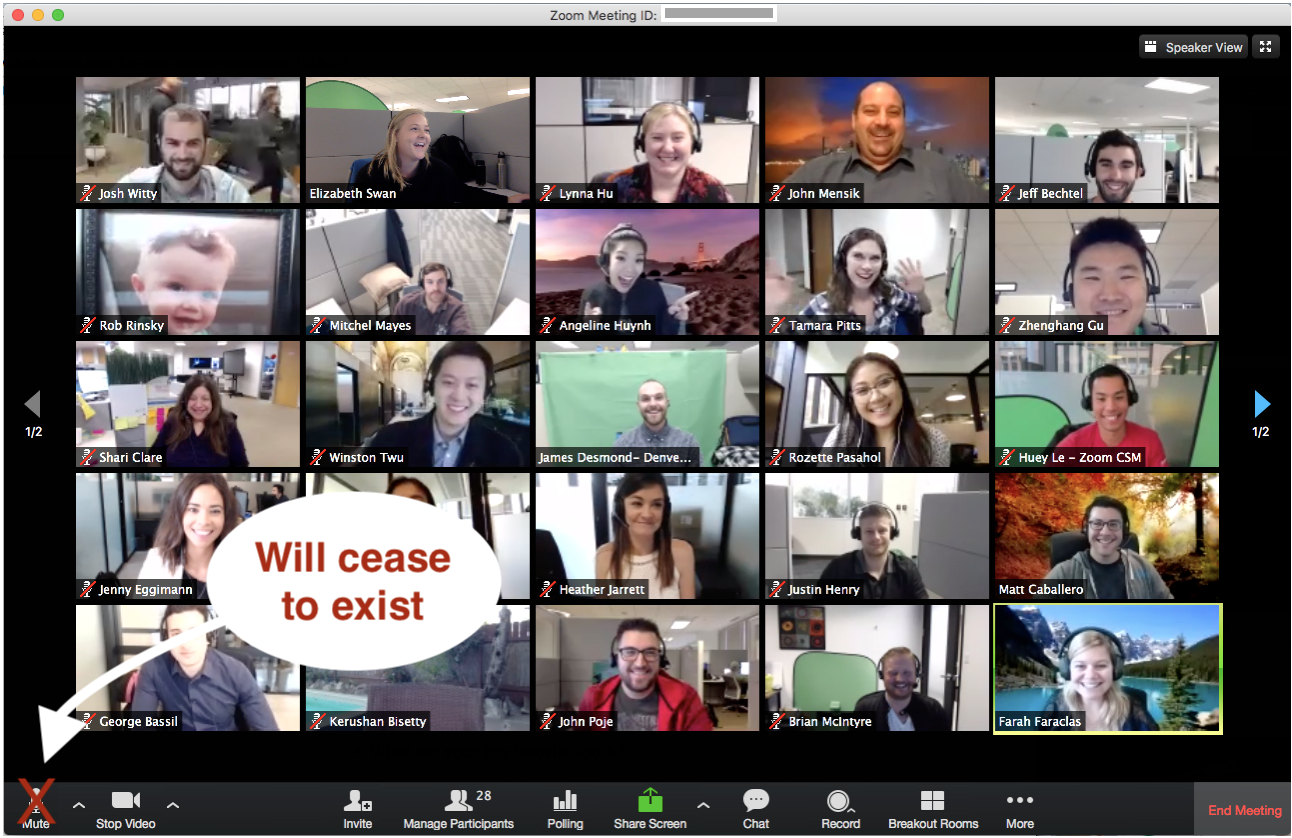 According to Chris Smith, Zoom's strategy lead, "We needed a partner which enjoys huge value from its deep client interactions, and we're delighted HFS is willing to trial this and write about its experiences with its huge community of business leaders."
While this seems like a good idea in principle, there is some concern that some executives will feel like their civil liberties are being taken away, however, HFS CEO Phil Fersht is confident the joint venture will be a success. "Taking away your mute button isn't like being forced to wear a mask. It's about being able to express yourself without the temptation to hide behind that little button. Am pretty confident most people will see it that way and join us on our mission to end the mute frustration."
HFS chose to work with Zoom over Microsoft Teams, as the analyst firm leadership felt people would be more confident to lose the mute button having the benefit of Zoom's "touch up my appearance" feature. "When my face is free from blemishes and the effects of last night's vodka martinis, I am much happier for people to enjoy the sound of my emancipated voice with my gorgeous face", said an HFS analyst who preferred to remain anonymous.
HFS principal analyst for employee experience, Will Rock, is not quite as bullish about the joint venture, "Sometimes my boss just gets a bit too carried away with himself. Taking away one's mute button is like taking away their freedom. But we might as well go along with it as Zoom sent us all these really cool Yeti mugs".
To learn more about HfS Research, please email [email protected]
# # #
Note to editors: Trademarks and registered trademarks referenced herein remain the property of their respective owners.
MEDIA CONTACT:
Chav McTrevor
HFS Research
And of course… this was an: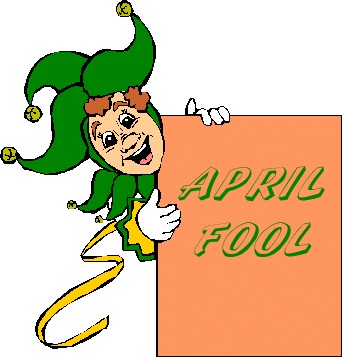 Please, please don't tell me you fell for this again for the THIRTEENTH time! …And I know some of you did =)
And while we're reminiscing about falling for April Fools' gags, here is 2021's classic:
HfS Research receives $223 million in Series C Funding to become the world's favorite tech analyst firm
And 2019's
Quantum set to destroy blockchain by 2021
And 2018's
How blockchain will change the world in many more ways than you realize. It's cataclysmic
And 2017's
Yamazaki, Macallan and Redbreast lead the inaugural HfS Premium Whisky Blueprint
And 2016's
HfS launches new unDigital magazine
And 2015's
HfS announces its entry into the outsourcing advisory market
And 2014's
HfS and Blue Prism partner to develop automated analyst solutions
And 2013's
Phil Fersht steps down as HfS CEO
And 2012's
Merriam-Webster to remove the term Outsourcing for IT and Business Services
And 2011's
Painsharing exposed: HfS to reveal the worst performers in the outsourcing industry
And 2010's:
Horses for Sources to advise Obama administration on offshore outsourcing
Oh, and here's 2009's which I really hope you didn't fall for too (and many did):
Horses Exclusive: Obama to ban offshore outsourcing
Now if you fell for all TWELVE of these, please ADMIT TO THE WORLD YOU NEED A CRASH COURSE IN GULLIBILITY COUNSELLING AND FOREVER HOLD YOUR PEACE 🙂
Posted in : customer-experience-management, HR Strategy, Talent and Workforce