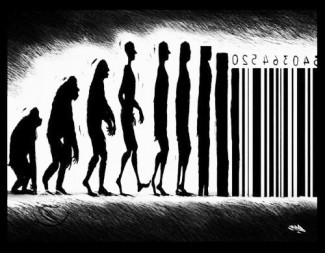 I don't know about you, but I've been getting really tired of people lamenting that jobs are being robotized, our operations talent is too transactional and we're all, basically, screwed.
I've also been guilty, in the past, of preaching the doom and gloom scenario for the workforce, as our enterprises find new ways and means to improve efficiencies and effectiveness, however, as business models evolve, so do our labor needs – and this often translates into an even greater need for talent.  I also have an increasing amount of faith in the capability of most workers to evolve and adapt, and our new research supports this theory.
In short, industry has been striving to minimize the reliance on manual labor to support processes for centuries, since the invention of the water wheel, the steam engine, the spinning jenny, the motor vehicle and – of course – the computer. All this means, is that skills which become redundant need to evolve to ones that are in need – and in today's digital era, the need for creative minds, for talent which can use analytics tools and other apps, for knowledge workers which can use their judgement, for customer service reps which can delight customers, HR reps which can delight their managers, accountants which can improve cash flow and support tough decisions, healthcare administrators which can work the changing systems and regulations etc. has never been higher.
Complexity and change drives the need for expertise – and the need for talent has never been as intense as it is today.  Society, education and businesses simply need to ensure today's workers have the environment to adapt to the new methods. In fact, the electronic revolution is only driving the thirst for new skills to an even higher intensity.  People adapt – they always have and they always will.  Just go on LinkedIn to see all the fancy new job titles and career resumes being aligned with the evolving needs or today's employers.  Human nature is to adapt and survive, and today's "digital" environment is creating challenges for some, but great opportunities for the majority, to further their careers and perform more intellectually challenging and rewarding jobs.
When we recently asked 115 major enterprises about the capability of their operations governance staff with the impact of digital transformation, we were pleasantly surprised by the confidence most enterprises have with their operations workers' abilities to reorient themselves to be effective in a digital business environment:
In nearly all digital scenarios, the vast majority of enterprises feel they have talent with some capability to be effective – and, in many cases, very capable.  Only 11% bemoan their lack of analytical talent and 90% are convincing their leadership that a digital roadmap is adding real value to their operations.  Where there is a worrying death of capability is in the area of creating-thinking and the ability to drive effective change management programs, but, even in these areas, there is a clear capability to improve.  It's a largely positive picture with regards to how today's enterprises can cope with the shifts and get ahead of them in time.
The Bottom-line: the digital era is not only changing the way we work, it's improving it
Accountants who used to spend their days pumping reports out of SAP can now spend more time exploring data correlations and global markets to prepare reports for their Board. With today's massive advances in technology and automation, HR reps who used to spend all day filing benefits and payroll information can now spend more time hunting social networks for new talent… procurement staff can develop valuable relationships with suppliers than simply beat them up over a cost spreadsheet all day… healthcare administrators can spend more time prepping doctors with critical patient information, than wrestling with archaic scheduling and insurance systems…. IT staff can focus on creating an environment of usable digital tools and apps for their organization, than maintaining help desk tickets and writing lines of horrible code. The world of work's just so much more interesting and rewarding today that it was even five years' ago.
So let's stop bemoaning the fact we may one day get replaced by a piece of software or an actual robot… or will simply become an unemployable lump of wasted humanity. The future needs us to adapt and flourish with challenging roles we never dreamed of just a few short years ago.
Posted in : Business Process Outsourcing (BPO), Cloud Computing, Digital Transformation, HfSResearch.com Homepage, HR Strategy, IT Outsourcing / IT Services, kpo-analytics, Mobility, Procurement and Supply Chain, Robotic Process Automation, SaaS, PaaS, IaaS and BPaaS, smac-and-big-data, Social Networking, Sourcing Best Practises, sourcing-change, Talent in Sourcing, the-industry-speaks