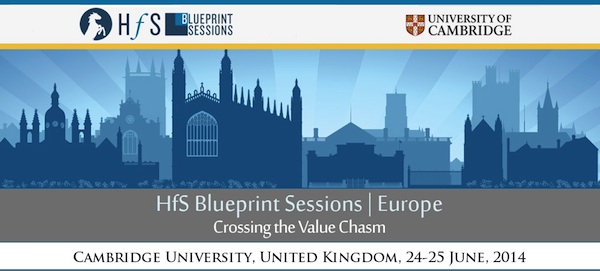 Forget the Ryder Cup… this June we are assembling the ultimate pool of European and American services talent to duke it out on the hallowed lawns of Cambridge University's Gonville and Caius College to find our who's really delivering above par.
Yes, we're flying over a team of sourcing leaders from the USA to compete for the first ever global sourcing crown against the determined Europeans, who believe they have a strategic approach to their game that will ultimately deliver more value.
Are we finally ready to cross the value chasm?
We're counting down the final days before the next "HfS Blueprint Sessions" summit (click here to apply for a place) at Gonville and Caius College, Cambridge University, on 24-25 June this summer.  This will be the the most revealing and intimate discussion yet on the future of integrated enteprise services, outsourcing and operations models. And where better to have the conversation than in the oldest University in the modern world – where we guarantee less of the dinosaurs and more of the dynamics?
The sessions will kick off with a buyers-only session in the afternoon of the 24th, where we will discuss North America Meets Europe–Who's Outsourcing Smarter and Where Can We Improve? Discussion leaders include Suzanne Ryder, Global Finance Processes Director at WPP,  John Haworth, Globalization COE Lead at Cigna, Jim Loftin, Head of Outsourcing at Silicon Valley Bank and Lee Coulter, CEO, Shared Services at Ascension Health. This is where America and Europe really get up close and personal…
Add buyers, providers, advisors and leading academics… and what do you get?
After several bouts of boisterous banter, the bevy of buyers will be joined by a selection of leaders from the major service providers and advisors for drinks on the Fellows Lawn in Gonville Court and dinner in the main dining hall in Gonville and Caius College.  After many rounds of desert wines and ports, the delegates will be escorted to their rooms in the Stephen Hawking Building, which will have everyone reminiscing of their old college days, only slightly tarnished by the fact they do not have the option of skipping out on lectures the following morning.
The best research meets the best minds in the services supply chain…
Day two will kick off with The Services Supply Chain Mega Trends: Crossing the Value Chasm co-led by Phil Fersht and Charles Sutherland of HfS, immediately followed by the Aligning Corporate Goals and Developing Value Levers with Evolving Outsourcing Needs led by Sheilagh Douglas-Hamilton, Head of Outsourcing at Lloyd's Banking Group.
Managing the Deal: From Isolation to Collaboration. Astrazeneca's Global Outsourcing Lead, Jackie Gardner, will lead a discussion on how to bring together the internal stakeholders to promote and execute the capabilities of their outsourcing experience across the internal business units, the governance teams and their operational leadership.
Developing a Digital Roadmap to Drive Next-Generation Services. The SEC's own John Ashworth will then tackle how his firm, Pearson, is leveraging advancements in technology and digital services to improve its BPO outcomes and create a more innovative environment. Pearson has had to contend with a publishing industry that has been through unprecedented secular change over the past decade, and its BPO experience has created new avenues for scalability and focus, as Pearson evolves its product portfolio.
Moving to the Cloud Corporation.  Back by popular demand, London School of Economics' Professor of Technology Work and Globalization, Leslie Willcocks, will deliver a keynote on his latest research on the Cloud corporation. Leslie will also be sharing new copies of his book, sporting the same title.
Commenting on his upcoming talk, he added, "With 'Cloud' we need to see how to deploy these technologies well, and there are good examples, but I see all too few businesses ready for  'Cloud' converging with mobile internet, automation of knowledge work, internet of things, robotics, social media, and digital fabrication. Join us to examine the near and long term challenges, opportunities and impacts, and what they mean for you."
Integrating Services Governance across the Extended Enterprise.  After lunch, we will hear from Roy Barden, who has taken on the role of Head of Next Generation Shared Services, Cabinet Office, Her Majesty's Government.  Essentially, how is the UK public sector looking at evolving its approach to outsourcing and shared services? Discussing his session, Roy stated, "I'm looking forward to sharing and learning from the best brains in the world of shared services and outsourcing."
Are Providers Selling what Buyers Actually Need? Next, it's time for the breakout sessions, where messrs Lee Coulter and John Haworth will be among the captains leading designated teams of buyers and providers to explore whether buyers are buying what they really need sellers selling to them. Oh.. and whether advisors are advising what buyers should be buying and sellers should be selling.
According to Cigna's Haworth, "Enterprise buyers are struggling to make sense of the implications of cloud, crowd-sourcing, crowd-funded innovation, robotic process automation, big data, and the end of bricks-and-mortar. The persistently labor-arbitrage-heavy services that most of the prominent service providers offer seem increasingly beside the point. Are the service providers a leading or lagging influence, and will their business models last?  Ultimately, are they selling what buyers need?".  Yes – we're getting right to the nub of these issues…
Managing and Executing a Meaningful, Effective and Lasting Contract – based on what we learned today! And finally it's time to get back to reality and figure out how to take all the things we collectively agreed and build them into a future-proof contract.  And who better to lead this discussion than Microsoft's head of Strategic Deals, Srini Krishna, accompanied by "we need to stop being good at irrelevant stuff" Lee Coulter.
The Ultimate Industry Leaders Panel: How We Can Fix This Industry to Cross the Value Chasm. And finally we cap off the day with our famous "face/off" between buyers, advisors and providers, as yours truly asks the hard questions that no-one wants to answer.
And, this time we, will pit the USA against Europe in one final shootout more to finally decide who wins the Services Ryder Cup, where Deloitte's European services supremo, Peter Moller, will captain his side against the USA's GBS judge Cliff Justice of KPMG.
So there we have it – one-and-a-half extraordinary days of sourcing soliloquies served up in a serious sojourn of spontaneous serendipity. In addition to the discussion leaders mentioned above, we already have the pleasure of hosting executives from the likes of the BBC, GlaxoSmithKline, Syngenta, Orange, Coventry Building Society, UBS, Whirlpool, Maersk, Rio Tinto and Kimberly-Clark – will you dare to be part of this?
As you can imagine, there aren't too many places left to fill for this occasion, so I do urge you to submit your registration here, or drop us a line with any questions you may have about what it may take for you to become part of these shenanigans.
Where should buyside executives register?
Click here to submit your details for consideration for the Blueprint Sessions, Europe
We hope to see many of you in my hometown in June, where we already have a weather guarantee.
Warm regards,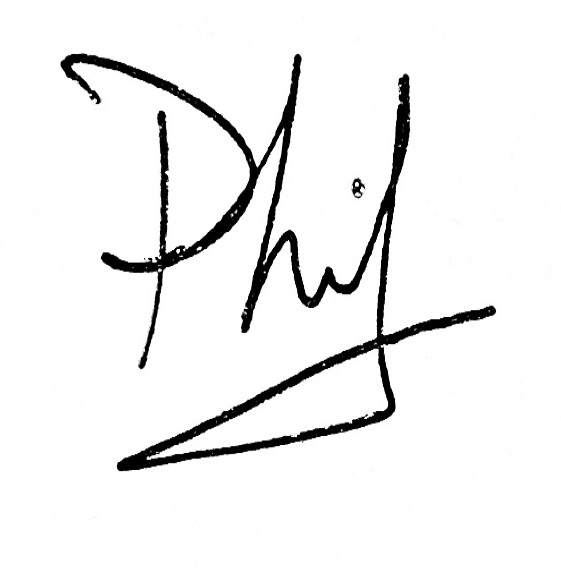 Posted in : Business Process Outsourcing (BPO), Captives and Shared Services Strategies, Cloud Computing, Global Business Services, HfSResearch.com Homepage, HR Strategy, IT Outsourcing / IT Services, kpo-analytics, Outsourcing Advisors, Outsourcing Events, Robotic Process Automation, SaaS, PaaS, IaaS and BPaaS, smac-and-big-data, Sourcing Best Practises, sourcing-change, Talent in Sourcing