For the very first time in my 16-year career, the major driver behind outsourcing is no longer immediate cost reduction. Hallelujah. Praise the Lord.
In the vast majority of cases, sourcing buyers have already enjoyed a fair amount of cost-reduction in recent years with their outsourcing initiatives, so they already expect the basic financials to work for many of the new endeavors they are exploring… hence, attention moves to other business benefits that outsourcing can deliver.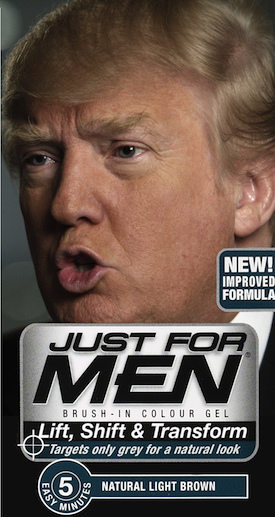 Moreover, most enterprises today that are experienced with outsourcing have already offloaded many of the conspicuous costs with predominantly labor-based engagements, in areas such as software maintenance support, development and testing, and transactional accounting.  Their attention is now moving to other (and often more complex) processes and technology areas where they need to dig out real improvements, and outsourcing can potentially provide that trigger.
In days gone by, the old adage about outsourcing that many executives would often declare (off-the-record) has been "let's take 30%+ off the bottom-line and if we can make some other business improvements with the exercise that's a bonus, but let's get the costs out."  Today, they're saying, "OK, we know where the cost-savings are with outsourcing, now let's use the experience to get better process and technology for our business".
The impetus has changed – and while many outsourcing engagements, in the past, have largely fallen flat with delivering business benefits beyond cost-elimination, clearly many executives are getting more experienced and skilled at driving sourcing initiatives, and are confident they can use the endeavor as a change agent to promote and implement much-needed improvements to their business operations.
Our new study that covered the intentions and observations of 534 buyers, advisors and providers with their sourcing strategies, in the event of a "Double-Dip" Recession, reveals what is motivating buyers to outsource in this current climate, and while eliminating cost is still is a core fundamental, buyers are even more focused on achieving greater flexibility to scale their global operations as a prime motivating factor:
Why are these findings significant?
Buyers see little point persisting with their home-made operational processes and are tired of the excuses and inertia.  In days gone by, most buyers only wanted to take their existing mess have have it reproduced with the same workflows, the same spaghetti code, the same quirks etc.  They would often declare "let's lift it out, shift it over there and then see if we can transform it at some future point".
Many buyers have now had some version of failed lift and shift on their unofficial outsourcing resumés today – they've realized that once they've shifted it, there's little money, or board-level volition, left to invest in improving process and technology (read here for more on this topic). They know that their chance to rip out the rot is with the lift and shift – not at some divine point in the future when corporate leadership is suddenly going to issue a holy decree that they are going to make process optimization their number one prority. There's more chance of Donald Trump appearing in a Just for Men commercial…
Buyers being highly motivated to move to common standards drives the development of Business Platforms.  Most significantly, is the fact that 80% of buyers are willing to move onto standard processes.  They are unconcerned if their closest competitors use the same expense management or claims adjudication processes, the same cash applications or collections tools.  They simply want to adopt quality process flows they can deploy effectively and efficiently, if there is no competitive advantage to be gained that necessitates conducting those process in a certain unique manner.
This is huge news for providers seeking to push more productized and one-to-many (or at least one-to-few) utility offerings into the market. The ability to develop some best-in-class processes as Business Platforms, whether they focus on horizontal or vertical process clusters, is becoming a real differentiator in the market, as buyers seek more standardized solutions from their outsourcing engagements. Moreover, more process standardization leads to more Cloud-based BPO services where clients can easily tap-into these Business Platforms without having to grapple with cumbersome on-premise software and and expensive licenses, or contend with resistance from awkward internal IT staff.  In short, buyers can start to look at moving from "A to C" with adopting quality standard processes and miss out much of that painful "B" phase (which is often where many get stuck unto perpetuity).
Buyers are looking to globalize their business service management more effectively.  The greatest single major-motivator driving outsourcing in today's environment is this need to have more flexible global operations (43%).  Governance leaders are under increasing pressure to move onto single instances of ERP, and develop real end-to-end visibility across their global processes.  In olden outsourcing days, far too many organizations would operate their shared services under one management team, and often brought in elements of outsourced IT and business process into siloed vendor management functions which often became disconnected from the broader shared services function.  Today's shared services leaders know they need to integrate the outsourced services much more effectively with their existing processes in order to get anything close to achieving global process effectiveness. They are also highly cognizant of the fact that they can leverage outsourcing as a vehicle to achieving process enhancements that have been back-burnered for years.
Buyers want better technology support.  While in the past, much of the motivation behind ITO was simply to drive out the high cost of maintaining support services onshore, the onus has broadened to both ITO and BPO engagements with buyers simply wanting better technology. You only have to look at the pain in the eyes of the long-suffering process-owners, still trying to develop a standard global template for their P2P processes and tie it to one instant of SAP, who still have to spend a fortune each year on multiple services firms to help with Nota Fiscal, China's Golden Tax or the Russian Tax Code – or simply wind up dropping huge hourly rates on SAP's consultants to do it for them.  They're fed up with it and patience is wearing thin, with many firms looking to get more bang for their buck when they look at their global outsourcing engagements.  At the same time, the leading providers are investing more than ever in global delivery to up their game with their clients.  Whether you're looking for a global SAP build-and-run partnership, or a multi-process finance and procurement BPO, getting top grade IT support is now a major differentiator.  "Good enough" is no longer an option.
The Bottom-line: Buyers are more educated with outsourcing and looking for a whole lot more from the experience
Reading into this data confirms what most of us in the business are hearing and seeing everyday from buyers – they're getting smarter about sourcing and are upping their expectations.  They also know they're likely to be stuck at some end of an outsourcing engagement for most of their career, so they might as well figure out how to do this properly.  Gone are the days when you threw your provider under the bus in five minutes – you're head is now on the block to make it successful for your organization, because it the engagement fails, you fail and someone else will be drafted into your role to fix the mess. You don't want a reputation for sloppy governance on that outsourcing resumé.
Posted in : Business Process Outsourcing (BPO), Captives and Shared Services Strategies, Cloud Computing, Finance and Accounting, hfs-2011-double-dip-recession-study, HR Outsourcing, IT Outsourcing / IT Services, Outsourcing Advisors, Procurement and Supply Chain, SaaS, PaaS, IaaS and BPaaS, Sourcing Best Practises, sourcing-change, the-industry-speaks