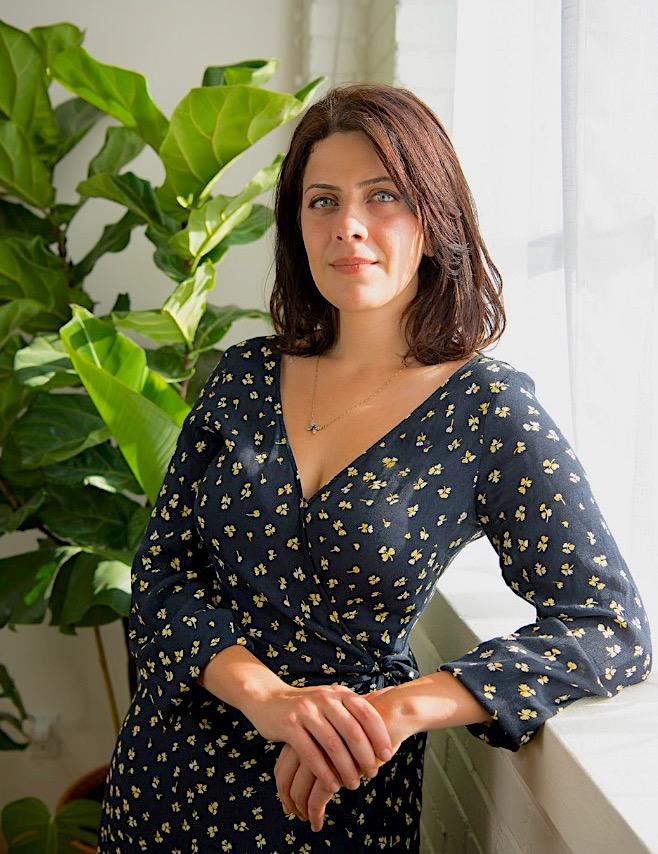 While we've been very busy weaving lots of GenAI into our research model, we haven't ignored our primary strategy of hiring great human talent. As we evaluate people with diverse backgrounds and personalities, we've landed on a very smart analyst in Toronto who's into pottery, sculpture, drawing, photography, and roller skating.  Yes, this is exactly what we needed when looking for someone to help drive our Employee Experience research with deep technology chops.
With a background in Anthropology and IT, Dana Daher brings a unique human-centered perspective to the world of technology. In her new role, she will collaborate on key research areas impacting clients across Employee Experiences, including HR technology, EX services, automation, generative AI, DEI, and sustainability.
So let's learn a bit more about Dana Daher and what she brings to the table after her experiences with the likes of Unisys and Info-Tech Research, and of course, roller skating…
Welcome to HFS, Dana!  So, what gets you up in the morning besides a good roller skate? 
My mini cockapoo Junie! Her morning routine is always the same, and it never fails to make me smile. As I open her crate door, her tail starts wagging with infectious enthusiasm. Her joyful trotting echoes through my apartment as she jumps to the couch, waiting to greet me for morning cuddles. Her morning rituals shape mine, and with a warm cup of coffee, I am ready to start my day.
What keeps me inspired throughout my day is my passion for understanding the technical and human aspects of the digital world! With a background in anthropology and a career in IT research, I am fascinated by how technology shapes and is shaped by human behaviour, beliefs and practices. Where possible, I find opportunities to instill anthropological inquiry and practices, striving to contribute to a more human-centered and socially responsible approach to technological innovation.
Your diverse background is fascinating! How has the combination of your experiences influenced your career journey so far?
Because of my diverse background, my career path has never been straightforward. From consulting in vendor management, data analysis and validation, leading research and advisory in digital transformation, to driving a research practice in a technology organization, I have acquired and practiced numerous approaches to pinpoint systemic trends and client opportunities.
I always thought of my skillsets as a formidable trio on a battleground – each complementing the other seamlessly. My training in anthropology enables me to closely observe and interpret behaviours, patterns and cultural nuances – granting me insights into strategies and decision-making patterns. My expertise in data analytics allows me to analyze vast datasets to discern patterns and predict moves. Last, with a passion for all things digital, I explore the exponential stretches of technological innovations to navigate their trajectory. My wide range of passions and skill sets allow me to help clients wield data-driven intelligence and technological advances to conquer the challenges of operating in an ever-changing landscape. Throughout this process, my focus remains on prioritizing the needs of people at every step of the way.
And why choose HFS?  What will you be writing about?  What is it you care about?
I've been fortunate to work with HFS folks from a vendor-client perspective and in prior roles. I've found that, undoubtedly, HFS boasts a team of brilliant individuals who bring their unique perspectives and expertise to the table. One thing I've admired – and is certainly a key differentiator amongst analyst firms – is the no BS/nonsense approach to research and writing. It's an approach that cultivates an environment of transparency and honesty which I find refreshing.
In my new role, I will be leading research in Employee Experience. I will explore how employees engage with their work environment – capturing the tools, culture, and physical environment. I will explore best practices, emerging technologies and their impacts on shaping an employee's journey through an organization. To kick off this role, I will be building out the Employee Experience Horizon – diving into the needs of enterprises when it comes to EX and how providers are addressing them.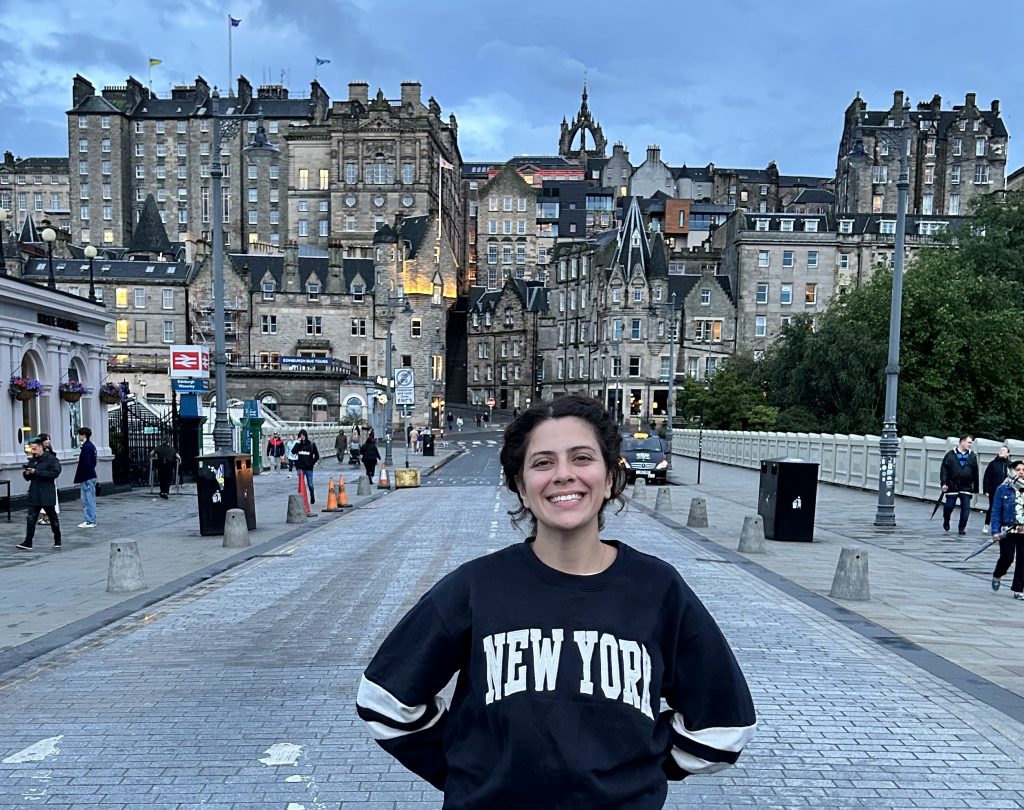 So, finally, Dana, what do you think we'll be talking about in a year?
Looking ahead, the discussion will continue to center on how organizations are coping with economic volatility and the increasing need to do more with less. One prominent solution in the tech world that continues to dominate today's discourse is AI and generative AI. I'm keen to expand on the Generative Enterprise concept from HFS as it relates to EX – exploring how AI can elevate employee experiences, augment work, enable worker autonomy and generate new efficiencies. I will explore the impacts of AI on employees through an ethical and human-centric lens that sustains a level of empathy.
Beyond this, whenever I think about what I will be talking about in one- or five-years' time, I start with mega-trends. These are trends that happen on a large scale, are linked to our past and unfold over an extended period. Several megatrends around us will impact everything we know today, including climate change, demographic shifts, increased connectivity, and blurred digital and physical realms. Each of these megatrends poses questions about their impact on the workforce. They lead to questions like: How will climate change influence an organization's operational costs (e.g., energy consumption, resource management)– and how will that impact its workforce? Will there be changes in work demands or job responsibilities due to wider ESG measures? How will digital-native generations influence the organization's technological capabilities and digital transformation efforts? What are the skills required for the future digital workforce? and much more.
As populations grow and the world begins to feel much smaller, the modern enterprise must adapt and ensure it meets the evolving needs of its workforce to thrive. There are many topics to discuss within these mega-trends; you'll have to wait to see what we focus on!
Well welcome to HFS, Dana – we can't wait to read your insights!
Thanks, Phil! I'm looking forward to this new journey!
Posted in : Artificial Intelligence, Automation, Business Process Outsourcing (BPO), Customer Experience, Employee Experience, Generative Enterprise, HR Strategy, IT Outsourcing / IT Services, Sourcing Best Practises