The globalization wave is peaking, and many maturing enterprise service buyers are struggling to find incremental value from the traditional model, such as accessing more meaningful data, deploying end-to-end process delivery, and driving down operating costs to a minimum, with globally accessible technology platforms based on common standards enabled by the cloud.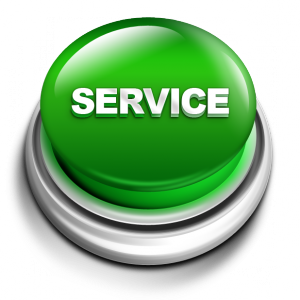 Looking at this next evolution of value, it is coming from technology-driven "As-a-Service" advances that directly enhance employee, partner and consumer effectiveness.
This emergence of As-a-Service represents the most disruptive series of impacts to the traditional IT and business services industry that we have seen.
The way service buyers receive services and the way service providers sell and deliver them, is going to be very, very different in a few short years, and already is already impacting some process areas where the technology is already available.
For those legacy service providers still thinking this is a passing fad, it may already be too late…
The Ten Key Tenets Providing the Foundation of the As-a-Service Economy
As the As-a-Service Economy continues to emerge and evolve, it is the belief of HfS that the model will follow the following tenets:
1. Services and technology are available on an as-needed (plug-and-play) and/or subscription based model.  Traditional commercial models from pricing to contract durations will be replaced by "As-a-Service" solutions meeting an increasing buyer expectation that flexibility is at the core of the service provider proposition.
2. Further automation changes the focus of services staff from cost take-out to value-add. By automating formerly manual tasks and replacing legacy applications, business services staff will have more time to  drive business outcomes, as opposed to keying in data, cross-checking data tables or the other tasks that were integral to service delivery before.
3. End-to-end process delivery becomes standard. Business services teams will be able to design/drive/enhance end-to-end global business processes across multiple technologies including: mobile/SaaS/Internet of Things all supported by a mature global delivery model.
4. Analytics capabilities can be more readily tapped.  Both clients and service providers will no longer have to recruit and then train highly specialized data scientists to perform largely descriptive analytics tasks.   Instead both will be able to use more intuitive As-a-Service applications together with less specialized business service staff to produce analytics to support both operational and market decisions that overcome the data gaps and system complexities of the present environment.
5. Services become fungible. Formerly niche services will be easier to "plug-and-play" into a multi-sourced or GBS model – and can be slithers of process (i.e. FP&A) sourced from specialists that give service buyers more options when building comprehensive solutions that go beyond turning to a one-stop shop service provider, whose niche capabilities may be missing or inferior.
6. Specialization trumps scale. Service providers will deliver more specialized services that are: enabled by technology and priced by outcomes, require less arduous implementations on the front end, and provide more consultative ongoing, "light touch" support that can be delivered inexpensively and virtually.  These will ultimately be smaller in scale than legacy people-based services, but higher-margin and operable on the one-many utility model.
7. Operations talent become "Brokers of Capability". Services governance staff will need to become "brokers" of service delivery, where they manage multiple supplier relationships (tech implementers, BPOs, process specialists, consultants) to deliver maximum value to their organizations.
8. Incumbency is not a right. In the "As-a-service" economy, service buyers will, over time, migrate to the solutions and service providers which offer the best combination of capabilities and flexibility, so that service buyers are no longer as locked-in to a service provider as they may have been in the past.  While this was less of an issue when service buyers were predominantly sourcing staff augmentation, as their solutions evolved to include more technology, legacy solutions often locked in service buyers to a specific solution, well beyond the point where it was creating any incremental further value.  Service providers will also be expected to be much more transparent as to how migrations to and from their "as-a-service" environments can be undertaken by enterprise clients.
9.  The past will stay in the past as legacy technology investments are written off.  Even today, many service buyers are dissuaded from buying new technology-enabled solutions, as their organization has made significant past investments in legacy technology solutions and feel they have a certain degree of "technology debt" that needs to be repaid.  Forward-thinking enterprises are now realizing that many past investments in technology platforms and services have now become redundant with the availability of Business Process-as-a-Service (BPaaS) offerings that negate the need for major future technology investments. Advanced BPaaS solutions will make the technology investment a redundant issue, as cloud-based process delivery does not entail a need to invest significant in technology, but more the interfaces to create the appropriate integration points between the "leased" process and the necessary in-house systems.  As enterprises move more and more of their solutions into the cloud, their future integration headaches will be caused by "islands of cloud" cropping up in various process areas, and their having to figure out the right intersection points and APIs to make it all work effectively.
10. The "Born in the Cloud" businesses will have an advantage over the legacy enterprises.  HfS believes the make up of the Fortune 500 in five year's time, will be very different from today's.  One of the key reasons for this is the rapid evolution of new business where all their services are in the cloud and their entire infrastructure delivered to them on a seamless "As-a-Service" model.  These firms will (and many already are) enjoy significant cost and speed-to-market advantages, where they are not beset by poor technology, over-bloated with back office personnel.
The Bottom Line: How service buyers receive services and service providers sell and delivery them, is going to be very, very different…
Engagements are getting smaller in scale as ambitious service buyers seek to de-couple the payment for labor from the delivery and ultimate outcomes. However, while the demand for scale in terms of labor is diminishing, the need for skills and expertise to provide nimble, specialized delivery that is SaaS-driven, is at an all time high.
We've thrived on new innovations and disruptions for the last five decades… from mainframes to Client/Servers to ERP to web-based architectures to cloud computing. The only difference, today, is the pace of change and innovation is considerably more aggressive – digital technologies such as mobility, analytics and social are generating new business value when legacy business processes are dragged into a digital business environment, while new developments in robotic automation platforms are making it much easier to create fluid workflows for operations to become more efficient.  On top of that, add the possibilities of artificial intelligence, cognitive applications and advanced data science, and you have a maelstrom of immense change and new complexity challenging the status quo of corporate systems and processes.  Looking at this next evolution of value, it is coming from technology-driven "As-a-Service" advances that directly enhance employee, partner and consumer effectiveness.
With this onset of true As-a-Service solutions, the onus is shifting away from massive technology implementation costs to business-reengineering programs to enable the SaaS delivery. Yes, there will always be some upfront investment in technology integration to knit together workflows and different systems, but that is already shrinking for many SaaS platforms.  At HfS, we believe the opportunity for smart service providers with As-a-Service enablement weaved into their offerings is massive.
This means providers wishing to profit from the As-a-Service evolution need to make significant investments in their technology and talent (see our recent POVon the winning investment strategies service providers need to make).  At HfS, we believe the landscape for As-a-Service providers in the business and IT services industry will be very, very different from the leaders today. In fact, there will likely be new brands which have not even been established or founded yet. And many of these As-a-Service providers will be more nimble than today's incumbents, but very profitable – and will chip away at the existing business logic which dictates that many of today's huge global monolithic service providers still have the best model for long term health and success in this marketplace.
In short, there will likely be a whole new ecosystem of niche specialists right across the services spectrum, offering technology-enabled services in horizontal areas such as finance and HR, through to industry domain specialties such healthcare, life sciences, manufacturing and financial services.  There will  also be many regionally focused As-a-Service providers services who understand the uniqueness of local business conditions.  For those legacy service providers still thinking this will pass with time and who therefore aren't already onboard the As-a-Service train, it may already be too late.
Posted in : 2015 As-a-Service Study, Business Process Outsourcing (BPO), Captives and Shared Services Strategies, Cloud Computing, Digital Transformation, HfSResearch.com Homepage, HR Strategy, IT Outsourcing / IT Services, kpo-analytics, Mobility, Outsourcing Advisors, Robotic Process Automation, SaaS, PaaS, IaaS and BPaaS, Security and Risk, smac-and-big-data, Sourcing Best Practises, sourcing-change, Talent in Sourcing, The As-a-Service Economy, The Internet of Things