We did in once, we did it twice... and I bet you never thought we'd do it a third time. Yes, amigos, it's the 2016 airing of how effective the leading service transformation providers are in that beloved RPA space that just refuses to go away...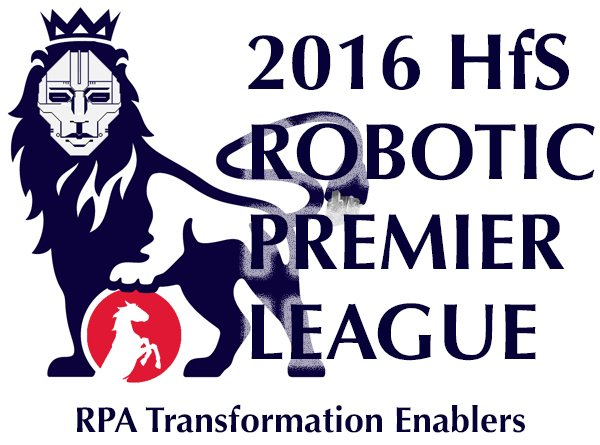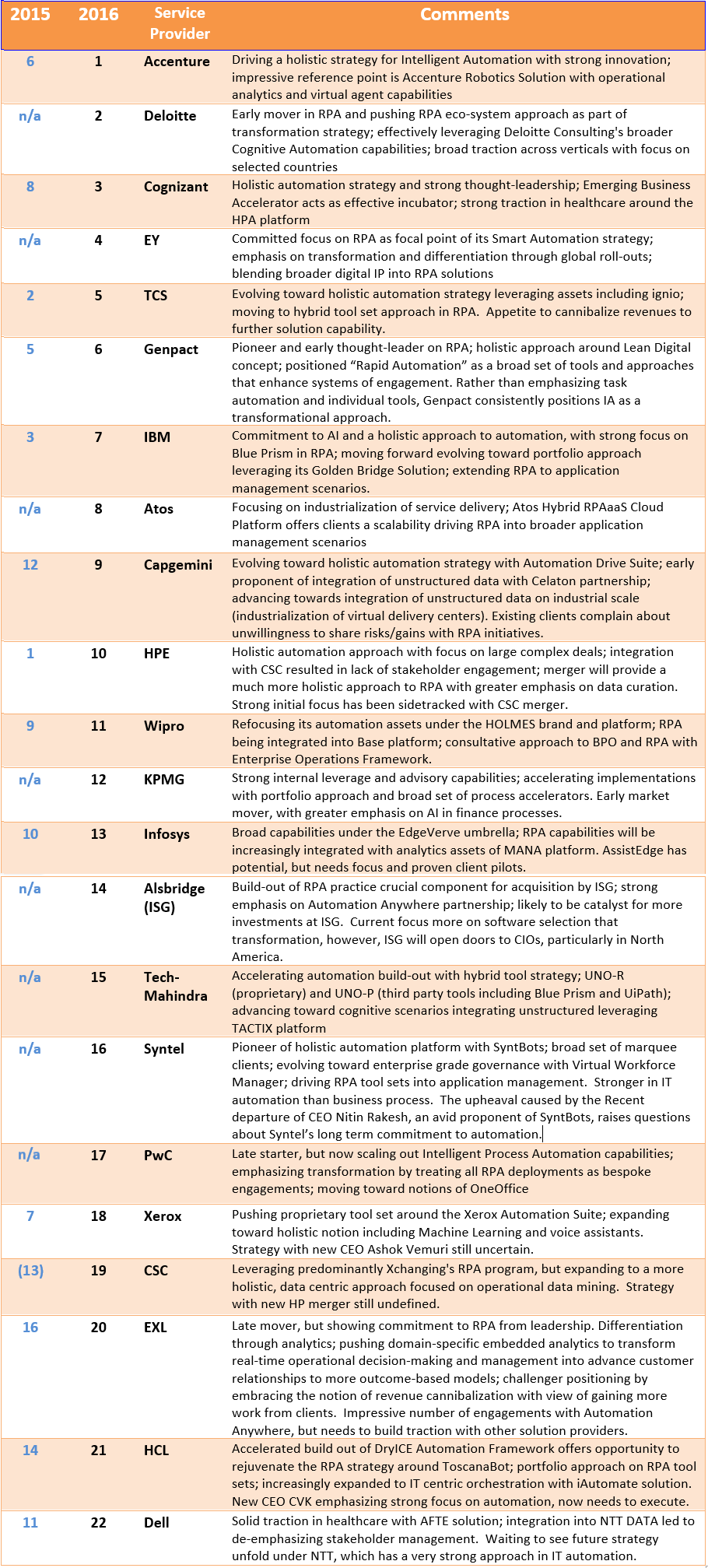 Source: HfS Research 2016 - Click to Enlarge
Ever since HfS bought the topic to the attention of stakeholders back in 2012, the robotic thrum of RPA throbs louder and louder. With the conference circuit over-flooded with more and more RPA conferences, robotically repeating the same rhetoric, the actual RPA deployments are significantly scaling up and M&A in the space is gaining momentum. Yet, true meaning and definition of what truly constitutes "RPA" are as blurred as ever, as more people jump on the bandwagon who couldn't define cognitive vs digital vs autonomics, if their job really depended on it. Enough reasons to take stock where this industry is at, and add some definition and clarity to this fuzzy world into which we're stumbllng. With that in mind, we asked our analytical Automation Overlord, Tom Reuner, to talk to the industry's stakeholders who buy, sell, implement and generally go nuts over this stuff... and take a fresh look at the market dynamics.
(HfS subscribers can click here to download their freemium copy of the 2016 RPA Premier League table and analysis, authored by Tom Reuner and Phil Fersht.)
So, Tom, amidst all this noise what is really going on in RPA these days?
Noise is a good way of describing it, Phil. Yet, underneath the surface, we are seeing clear signs of maturation. This maturity manifests itself in different ways. The pace of change in which the suppliers are building out automation capabilities is nothing short of astounding. Most providers are embracing a holistic notion of Intelligent Automation ranging from RPA to Cognitive Computing to AI all the way to self-learning and self-remediating engines. However, we must be careful not to confuse building out capabilities with traction in the market. At the same time the leading tool providers such as Blue Prism, UiPath and AutomationAnywhere are
Posted in: Robotic Process Automation, Intelligent Automation