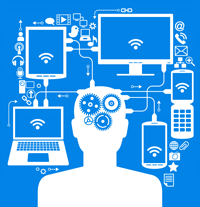 Has anyone noticed a much harsher mentality towards "labor" these days?  I can recall presenting at an HR Outsourcing conference in 2004 where there was a large gathering of anti-globalization protestors outside the hotel bearing placards and shouting obscenities are us through the window.
"Outsourcing" was a truly dirty word, and shame on any callous corporate executives for instigating the use of low cost foreign labor to substitute their own. Even poor old Mitt Romney was associated with evil "outsourcing" practices during his corporate days at Bain Capital, which hurt his (unsuccessful) attempt to become elected US president.
But all of a sudden, noone really seems to care about protecting jobs anymore – if people are just performing "transactional" tasks, for chrissakes automate them quickly, or buy a SaaS platform to get rid of the unnecessary waste. Where are the demonstrators outside of SAP headquarters in Waldorf, or Oracle HQ in Redwood Shores as these firms desperately try to convince the world they are cloudifying their products so their clients can start to do away with some of those unnecessary jobs on-premise software provides.
And what about that evil Workday, which only provides cloud-based software and enables its clients to do away with HR admin people making a living cobbling together archaic hire-to-retire processes? And where are the tears shed for all those lovely marketing admins who used to earn a crust managing customer databases… their jobs literally obliterated by Salesforce.com?  Not to mention those jovial IT maintenance people no longer needed to support crappy old email systems now their companies have started using Google apps or Office365…
Why did companies get such terrible rep for using lower cost overseas labor, but get a completely free PR pass when it comes to eliminating positions altogether through better technology?  At least they were providing jobs somewhere…
Job protectionism really has left the building 
In all seriousness, organizations are already democratizing their decisions to do IT outsourcing and BPO and, instead, looking at ways simply to erase labor altogether (see earlier). If you only outsource your labor to a provider, you're likely going to be stuck with it for some considerable time – just at a lower price point. You've simply passed on your labor costs to someone else to manage for you – more efficiently and cheaply. And once it's been outsourced, it's not as easy to eliminate those passed-on labor costs – you have to convince your provider to replace the labor with better Read More »