At WNS' annual analyst and advisor day this week, the provider explicitly addressed concerns we've had about its delivery model – namely that it didn't employ enough technology in its BPO offerings. WNS has always been differentiated by domain expertise and its flexibility in allowing clients to pick end-to-end or point solutions. This differentiation is particularly noticeable in the insurance, travel and leisure, and utilities verticals and in the research and analytics, and finance and accounting horizontal services.
However, coming back to our concerns, we have consistently observed the lack of focus on technology enablement for its services. In fact, our HfS Buyers Guide on WNS recently called out Operations Product Development and Toolsets as a key weakness for the service provider, writing "WNS is behind the competition on some basic areas of technology support, as well as continued advancements in intelligent automation, beyond macros and even RPA… WNS is on the path with developing toolsets in [multiple industries/functions], and needs to continue to develop the capability, usability, and transparency the solution set offers. HfS believes the service provider would do well to cultivate or hire technology expertise in this area to further complement and perhaps accelerate progress."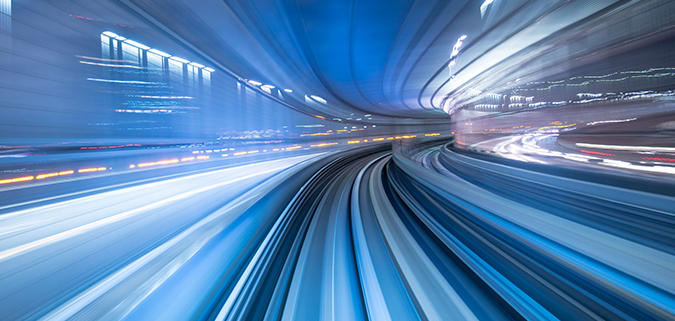 So we were pleased to see WNS share details of WNS TRAC –a business process management (BPM) tool suite to automate processes and make them more effective. WNS TRAC integrates with the client's legacy system environments — drawing data and information from those systems, and providing efficiencies and insights for industry-specific processes without the need for major system overhauls. WNS also has a range of point solutions for each of its industry verticals, e.g. Verifare Plus, Repax, Qbay in travel. With TRAC, WNS aims to stitch together these point solutions over time into an overarching solution suite for each industry. The service provider has two new F&A clients with whom it is piloting CFO TRAC, describing it as a digital plug and play platform that it will put in at the transaction layer, on top of the clients' multiple ERPs for greater visibility into end-to-end process and to drive analytics. WNS is also piloting its newly launched Brandtitude reporting and analytics platform with two clients. With this offering, WNS hopes to take its analytics services business into the solution/IP-led era, full of the possibilities of licensing.
TRAC Benefits From A Strong Foundation of Trust-based Client Relationships
One reason we believe TRAC will succeed is that this solution improves already-strong relationships instead of fixing broken ones. Buyer presentations from the analyst day showcased the service provider as a collaborative partner. Multiple clients presented their operations journeys and the role of WNS as an enabler. The client presentations were diverse; across industries and in varying stages of the WNS relationship. Younger relationships already showed promise in increasing the scale and sophistication of the contracts—take for example a utilities company looking to better understand customer sentiment through analytics. The engagement includes understanding propensity to pay and delinquency models, then taking these analytics to the next level in tandem with WNS in creating "personas" for its customer base to improve personalization of service and knowing how to best approach these customers. A client in the online travel space discussed using WNS as a partner in building out its omnichannel capability, using elements of TRAC like its SocioSeer tool, and making it easier for clients to use self-service for booking travel.
The building blocks are in place, now WNS must hone and promote its message.
HfS believes WNS is headed in the right direction with the investments in the last year – strategic acquisitions like Denali and Healthhelp. And technology enablement like WNS TRAC is absolutely necessary for the next level of growth of WNS' business process business. But to succeed, WNS needs to market TRAC and its benefits clearly and consistently. For example, some executives stressed that analytics (a key aspect of WNS TRAC) is embedded in all BPO engagements and not seen as a standalone business, even though analytics is, in fact, still a standalone business within WNS. In another session, WNS TRAC technology enablement suite was described as a BPaaS solution, which it isn't. WNS needs to package and deliver its value proposition more accurately and clearly.
Bottom Line: Buyers Need To Be Proactive In Pushing For Automation And Technology Enablement In Their Deals
Call your account manager and ask for a meeting to understand how TRAC could help your engagement and to see a demo.
Start thinking through the business case for TRAC. Once you understand how TRAC can potentially help (reduces cost by reducing labor? Increases process accuracy? Improves process speed?) start to model if the ROI would happen quickly enough to warrant implementing now. You may decide that you can wait until your contract renewal to add TRAC.
Consider negotiating for TRAC separately if possible. If you want to add TRAC now but aren't at a renewal point, you can always ask to negotiate for TRAC separately from the rest of the deal – WNS tells us that while the tool is primarily to drive better BPM services, but is getting inquiries about using TRAC discretely and is exploring options. This also allows you to see what benefits TRAC brings without blurring the lines between benefits from labor and benefits from technology.
Posted in : Business Process Outsourcing (BPO), customer-experience-management, intelligent-automation