Wipro has recently been firing on all cylinders to get going on its 'drive the future' strategy for growth. We wrote about their smart move on acquiring Appirio with the opportunity to bring together consulting, IT integration, BPO, and global delivery scale. From my recent conversations with its analytics leaders, I've seen a similar "combination" strategy resonate around Wipro's analytics stack.
The new Data Discovery Platform, or DDP, is becoming its flagship solution for exploratory analytics projects in the big data realm. It features industry apps and is built using open source technologies, including a Big Data Ready Enterprise (BDRE) data product from Wipro as its data ingestion layer. This platform works across the lifecycle of managing data in an enterprise data lake that makes it possible to ingest, organize, enrich, process, analyze, govern and extract data quickly, significantly accelerating a big data implementation in a cost-effective manner. The DDP is beginning to find meaningful examples with enterprise clients, with upwards of 50 engagements in some stage of piloting.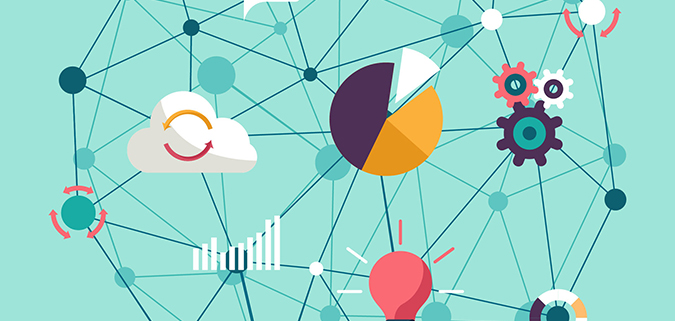 Apart from DDP, we heard other examples where Wipro is trying to evolve its role to deliver more business value in analytics engagements. What is interesting among all these is Wipro's approach:
Placing a greater focus on partnerships: DDP, for example, relies on a partnership driven ecosystem, along with open source technologies driving the core. For a life sciences client that has not yet invested in a data lake and gone down the path of setting up its big data infrastructure, Wipro has sought out and partnered with companies in areas such as data cataloging, to stitch together a joint value proposition. It is also actively evaluating how its portfolio can be enhanced by leveraging:

partners such as Tableau and Trifacta
internal capabilities such as Wipro Holmes, which is under the CTO's umbrella but is being leveraged by the analytics practice for NLP, ingesting unstructured data and automation
companies in which it has made investments such as Talena and Opera

Taking more risk to deliver value: The value of bringing new thought – and more importantly – new actions, cannot be underestimated for a service provider like Wipro that has over a decade of delivering standardized data and analytics services under its belt. A financial services client expressed interest in bringing more integration in its BPO processes and the reporting, BI and data services that Wipro delivers. The service provider collocated the teams and is exploring collaborative opportunities to improve the overall business outcomes for the client from both service areas. In another example, Wipro is making joint pitches to consumer-facing enterprise clients in collaboration with a leading direct mailing company. The combination of the company's vast amounts of valuable consumer data with Wipro's big data capabilities is enabling them to have a more meaningful impact on multichannel marketing through targeted consumer insights.
Investing in new kinds of talent: Wipro has recognized the need for more consultative, business-led conversations and expertise as it tries to make its way from the CIO's office to analytics decision makers in other parts of the client organization. It is steadily building a team of consultants in the U.S. that have functional/vertical experience from working in the industries, working knowledge of analytics and data sciences and can drive early conversations with clients to evaluate their needs, frame the right use cases and work with analytics teams to deliver results against them. Data platform engineering is another area where Wipro is starting to hire new talent locally to help build out the layers of technology required to run analytics in the future, including data architecture, data mining, search indexing and machine learning. To create a business-focused culture, Wipro's analytics business runs its own competitions like Datathon, and participates in the TopCoder community for data science and advanced analytics competitions.
Bottom-line: The potential is there, but Wipro's real challenge is aligning analytics beyond the IT function
We believe that these leading indicators of change are promising, and could help Wipro with its goal of more 'drive the future' digital engagements, using analytics as a key lever. What is yet lacking is a cohesive and simplified messaging around all the new and ongoing activities. Wipro's analytics leadership is out there with its technology vision and roadmap (e.g. what information architectures will look like in the future and what partners to work with). We'd like to see how Wipro builds on this approach to champion and enable non-IT (or non-techie) analytics decision makers with an industry and functional lens.
Posted in : smac-and-big-data