The debate's been raging for years, since we first broached this topic over four years ago, where the common consensus was pretty much "we're stuck with it, so might as well live with it".
However, while the outsourcing industry has (largely) matured, with many new clients focused on achieving value that isn't merely derived via cost-savings from lower cost labor, the political rhetoric has stood still, with the vast populous still associating the "O" word with shipping jobs abroad.
So… it's time for YOU to have your say, whether you buy, sell, advise, analyze or influence IT or business services.
Please spend five minutes of your time adding your own viewpoint on whether or not the industry known as "outsourcing" should reinvent itself: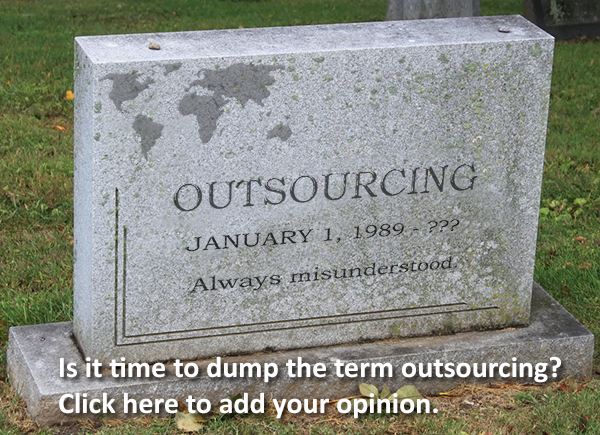 Posted in : Business Process Outsourcing (BPO), Global Business Services, IT Outsourcing / IT Services, Sourcing Best Practises, the-industry-speaks