Missed yesterday's record-breaking webinar on the proposed Visa Reform? Or, were you one of the 870 registrants who enjoyed the discussion so much, that you've come back for more?  Either way, we have what you're looking for…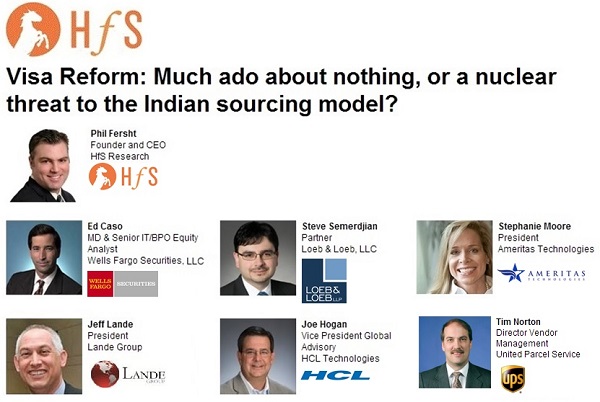 As promised, you'll hear from both the offshore and an onshore perspectives, from a lawyer, a buyer, an onshore provider and offshore provider and a couple of analysts. We agree…it doesn't get much better than that!
And a big thanks to Steve Semerdjian, Ed Caso, Stephanie Moore, Jeff Lande, Joe Hogan and Tim Norton for taking time to share their insights with everyone.
Click here for the replay and here for access to the slides.
Posted in : Business Process Outsourcing (BPO), IT Outsourcing / IT Services, Outsourcing Advisors