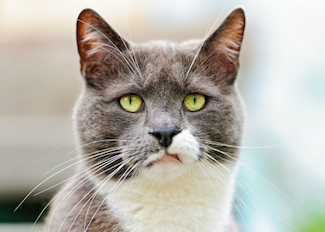 And back to the reality of a freezing cold buyers' discussion in Chicago last month…
Many enterprise service buyers have made it clear they're happy they outsourced and admit they should give up more high value work to their providers. So what is holding them back? Why don't they trust them enough?  Is it because they are simply too insecure to let go, or more because they worry their provider just spins them any old line to get more revenue out of them?  Let's take a closer look at what annoys them the most about their service provider…
Yes indeed, folks, clients are fed up with being treated like ATMs.  Many (39%) are clearly caught in relationships where the only conversation they can get from their provider is centered on how they can pony up more dough. Whats more, a similar number (35%) still rankle at not receiving the delights they were promised during the courtship phase. Simply put, far too many service buyers feel they have been sold down the river and are getting increasingly frustrated with the lack of focus from their service provider on delivering value and quality.
This is why so many service buyers are holding back from taking their outsourcing relationships to a more intimate level with their service providers – they simply do not trust the intentions of their account manager to do anything but drill them for more revenue.  It's not that they don't like their account managers, it's simply that they always feel like they are being sold to.
The Bottom-line:  Service Providers need to become agents of value, not devils of low-value margins
We're seeing this happening in many situations, where too many service buyers are feeling burned and want a different type of relationship.  Service providers simply have to start taking a very different approach to growing their current relationships – it's just becoming increasingly unsustainable to keep finding more onshore bodies to be displaced into offshore centers at high margins – those days are fading, especially with mature enterprises which have now outsourced pretty much all the low-hanging-fruit transactional stuff.
Service providers need to sell their clients by showing how they can save them money on a process/function, that doesn't only involve more labor arbitrage, in order to be given more processes to take on.  Yes, it may be cannibalistic for a provider to automate their client's accounts payable processes and take a hit on the margins on the labor supply, but if they can prove they can deliver a transformative model in one area, surely their client will give them more areas with which to run similar efforts?  Service providers need to approach their clients with new ways of doing things, which may not be immediately lucrative for them, but is the way to win their trust – to show them they are agents of value, not simply devils of extracting low-value margins.
And why should smart service providers take a risk by cannibalizing their own labor model?  Because if they don't, eventually one of their competitors will. Because the way outsourcing is being priced and delivered is changing – and many clients are wising up to the shift.  There's already a host of stagnating legacy ITO providers grimly limping along on life-support today because they failed to get with the program – and this population of walking-dead providers is only going to increase as more of them fail to evolve the model.
Some will (and a few are) already adapting to a model of shared risk/shared rewards, but I stress this is a minority today. This really is a time for the ambitious providers, who want to adapt to the As-a-Service Economy, to make initial margin sacrifices to get ahead of the curve, and some are walking away from business they know adds limited value.  We are in a time of transition in the world of outsourcing, where the brave will get ahead of the curve and prosper, the conservative will get suckered into stagnant growth and eventual decline.  The leaders in this market, in a few short years, will unlikely be most of today's faltering candidates – they will be technology-led providers with value-based services weaved-in, whose models are based on driving sustained cost-reduction and business value into their clients.  Many may nor even be formed yet…
Posted in : Business Process Outsourcing (BPO), HfSResearch.com Homepage, IT Outsourcing / IT Services, Sourcing Best Practises, sourcing-change, The As-a-Service Economy