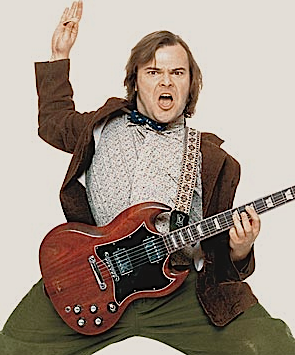 There's been a lot of backchannel lately regarding high profile analyst departures to vendor organizations, with Thomas Otter, Gartner's hugely popular VP for Human Capital Management, hopping to SAP's recent acquisition, SuccessFactors.
Naturally, SAP's competitors are all freaking out because they've invested so much time and attention in Thomas, while Gartner can't be happy as its clients shouldn't care whether they're buying Bill or Ben… they should be buying Gartner.
What's worrying, is the recent succession of high-profile analyst stars making vendor moves, for example, Jim Holincheck's switch from Gartner to Workday, Stephanie Moore from Forrester to Ameritas Technologies, Mickey North Rizza from Gartner to BravoSolution, and even one of HfS' early stalwarts, Euan Davis, to Cognizant, as the latest examples.
Having worked in the big ticket analyst world myself with IDC and AMR (leading up to the Gartner acquisition), I can vividly recall the changing attitude of analyst firms towards their high profile analysts, who commanded top-dollar for their clients to have them on the end of the phone.  When I joined IDC as a mere child, the rock stars analysts were what made the firm – and the fledgling analysts looked to emulate them as they gained experience. Plus, the analyst firms tolerated them because they brought in the clients and created a lot of attention from media. The stars were their real differentiators.
It wasn't until the last few years, with the advent of analyst blogs and the easy capability for smart analysts to nurture their digital infamy, that the big-ticket analyst firms turned against the rock-star model. They wanted their clients to pay to spend time with whatever analysts they chose to put in front of them – and if there was an analyst departure, they could quickly (and quietly) slot some other individual into that role to fill their place.  No-one should care, it's all about the analyst firm brand, not the individual analyst, isn't it?
It's my personal concern that the exodus of great individual analysts from the great analyst firms is symbolic of a slow death of the romance and intrigue of the industry analyst industry, as we once knew it.  The tech analyst industry grew up on great personalites and thought leaders, who thrived on innovation and the exciting changes technology was bringing to the world.  Today, the succession of turgid reports, many of which read like they are written by automated robo-analyst applications with the words Big Data, Cloud, Analytics, Mobility  and Transformation being spewed out at periodic moments, is killing research as we know it.
Here's why the demise of the rock star analyst is depressing for the analyst industry:
1) Clients value relationships with individual analysts more than written research. People don't have time to read more than a few paragraphs of research these days, and prefer to have the key insights presented as a few bullet points to accompany a live discussion with the analyst.  The watchword of the research sales pros these days is always "research sells, but relationships renew".
2) People want to trust with whom they share their confidential information.  The best analysts are those who regularly talk to the customers of the vendors and can deliver real insights and opinions of their products and services.  The more a good analyst becomes intimate with the vendors, the more valuable the advice and validation that analyst can deliver to the vendor.  Moreover, the more a good analyst knows the vendors, the better they can inform the customers of software and services offerings.  That means clients need to have individual analysts they want to get to know and trust.
3) Analyst firms are caught in a Catch-22 between their corporate brands and their individual analyst brands. The paradox is that the handful of analysts who reach the status of being "good" quickly become rockstars and get whisked away to the rich vendors.  For example, it's far more valuable for the likes of SAP to "own" Thomas Otter than to share him with their competitors. So the crux of the matter is, simply, that if the likes of Gartner et al. can't (or simply do not want to) create an environment where their rockstar analysts can prosper and be happy for the bulk of their careers, then they may as well let them all leave and milk the robo-analyst model that is more scalable and easier to control.  However, if that means they will ultimately lose business because their clients aren't satisfied with robo-analyst, they have a problem…
4) Rogue analysts of varying quality are setting up their own "boutiques".  There are a host of individuals who have hung out their own shingles in recent years, and some are forging a living, based on the relationships they developed when they were in the big analyst shops.  While this creates some excitement, especially when a genuinely decent analyst starts putting out some good research and insight, there is also a host of average-to-mediocre "analysts" exploiting social media and vendor ignorance to publish shabby (and often incorrect) research that confuses the market place.  We live in an unregulated world where anyone can suddenly don an analyst cap and pose as some form of "expert"…
The Bottom-line: The information and research industry is experiencing a fundamental shift… surely the analyst firms will have to change their ways soon
However which way we look at it, the sizzle and anticipation when a new analyst report comes out is becoming a shadow of what it once was, and the levels of cynicism and negativity towards analysts are reaching an all time high.  What's more, the overall desire from companies to read and digest many analyst research reports has dropped significantly in today's information-crazy world.
So much data and insight is proliferating the Internet, the LinkedIn groups and other digital communities, that the value of many once-acclaimed analyst reports is simply not what it once was. Sadly, as long as the big-ticket analyst firms are milking their clients and making money, they are unlikely to change. However, research is a discretionary expenditure, and ultimately if the value is diminishing, so will the investment. If clients want to invest in relationships, they will ultimately take their money to those firms who can provide them…. or directly to those individual rockstars themselves, if they are still around.
Posted in : CRM and Marketing, HfSResearch.com Homepage, HR Strategy, kpo-analytics, Outsourcing Advisors, Talent in Sourcing