After all the hype… after the endless stream of blogs and articles every woman, man and dog have found irresistible to conjure up (or just cribbed from whatever we've already published and passed off as their own, but who cares…), we're enraptured to publish the first Robotic Premier League Table of service providers delivering robotic-esque automation to their clients.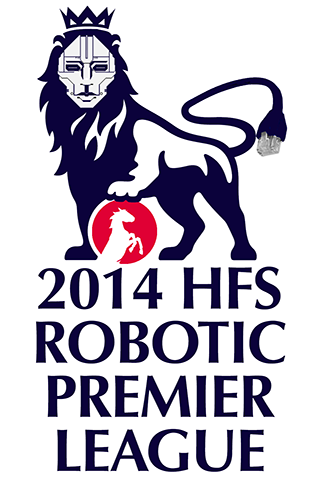 And congratulations to Sutherland, TCS, HP, Capita and NorthgateArinso for making the early pace in this race for robotic royalty.
So, without further ado, let's hear from HfS' own commandant of cognitive computing, Charles Sutherland…
Kicking off the first Robotic Premier League (RPL)
At HfS Research, we really enjoy our sport and so with the English Premier League season in its final throes and the Indian Premier League just starting, we thought it would be an excellent time to launch the Robotic Premier League of BPO Service Providers.
While it is too early in the evolution of robotic process automation (RPA) to apply our comprehensive Blueprint Methodology to this market as sufficient reference clients don't yet exist to feed into our execution criteria, we still wanted to provide our assessment of where the innovation in this market is coming from. Having been the first analysts to start exploring RPA back in 2012, we have had the benefit of dozens of service provider and technology supplier briefings and have taken that insight and applied it to 5 major scoring criteria  (using a 1-5 scale) to create an initial pre-season league table of BPO service providers in RPA.
These five equally-valued scoring criteria are as follows:
Credibility of RPA strategy
Support of business leadership for RPA
Breadth of internal tools and external partnerships for RPA
Effectiveness of marketing effort behind RPA strategy
Apparent actual client activity underway
Like the English Premier League, we have 20 teams (BPO service providers) in the premier division that we felt had showed some level of interest in RPA so far in 2014. Using our own judgment and experience against these criteria, and some pre-season comments and observations from the providers' training sessions, here is our initial RPL league table:
We also want to recognize emerging start-up specialist RPA solution provider UK based Genfour which is our current candidate for the mostly likely service provider to be promoted into the RPL over the coming year.
As we said before, it's still the "pre-season" for RPA in BPO and as we see the first client pilots turn into reference clients in the months ahead this initial league table will likely be turned upside down and around by service provider efforts. In the meantime, reflect on where your service provider(s) are in our rankings and watch to see how aggressive they are in moving up this table as the "real season" of client delivery for RPA begins.
HfS Subscribers can click here to download the 2014 HfS Robotic Premier League report
Posted in : Business Process Outsourcing (BPO), Global Business Services, HfSResearch.com Homepage, IT Outsourcing / IT Services, Robotic Process Automation, sourcing-change, Talent in Sourcing