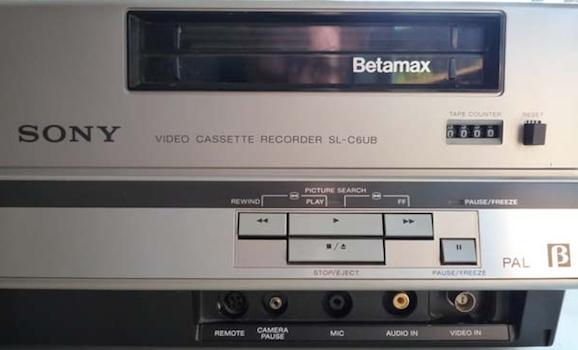 As we embark on our fifth year in operation at HfS, I've been reflecting on where the research analyst industry is going.
I've always passionately believed research thrives on innovation and disruption of the enterprise status quo, which means you need two factors to be an effective analyst organization:
Data. Trends from the buyers of services and solutions that tell us where they are with their current strategies, how they aspire to evolve,  what they need to help them evolve – and what catalysts will drive the evolution.
People. Individual analysts who can read into the data points, who surround themselves by the buyers, sellers and expert advisors, to share an informed judgement on where things are heading and what the industry stakeholders needs to do to survive and thrive.
When it comes to research, big just isn't so beautiful anymore 
What we've proven (so far), at HfS, is that you don't need hundreds of millions in revenue and hundreds of employees to provide that.  When you have a platform to present your research to your market, people will flock there, and many others will quickly find you.  However, what we've also learned is that enterprise executives want data and insight from analysts whom they respect and with whom they can interact, not necessary a faceless machine which churns out facts and figures that simply have to be accurate…  as you paid tens of thousands to access it.  Simply put, clients want to pay for the experience, as opposed to merely a productized service.
I spend a lot of time with many academics, think-tanks, investors, consultants, pundits, enterprise practitioners, service provider and tech vendor execs to share ideas, data and viewpoints.  They all tend to work within small groups of smart individuals to figure out where their world is heading.  One factor is common among these beings – most have a real passion for their respective areas of coverage – their careers and livelihoods depend on it, and they care about where all this is heading.
However, when I talk to many analysts working for the big machines, many of them just seem so jaded, and almost disconnected with the world, they're just going through the motions. Many of these analysts just seem so beaten down by the pressure from paying vendor clients and internal territory wars with other analysts from within their own firms, that they struggle to have anything innovative or profound to say.  As one analyst once told me "we just call the trends, that's all we need to do to get paid".  I would argue that some of these legacy analyst firms aren't really analysts anymore, they've become "J.D. Powers" that validate buying decisions of products and services.  Clients aren't getting an experience from them, they are getting a product.
'Analyst 2.0' is about insight, data and community.  It's about experiences, not products.
The core challenge for the emerging analysts is achieving a revenue model that allows them first to first survive, then to establish the right degree of scale and degree of influence to build enough reputation and credibility to attract clients which want a long term, ongoing relationship.  Smart clients tend to want three things from analysts:
1) Credible Data.  Everyone wants data – on suppliers, on market directions, on business models, on pricing trends; With real validity and statistical significance.
2) On-tap expertise.  Clients want instant knowledge-gratification; When they need help with something, they want it via a quick email, phone call.  No-one likes 1-800 numbers which take two weeks' to set up to talk with some individual you don't know, who's probably going to tell you they don't have what you need, in any case.
3) Networking and influence.  Research buyers often want to feel they are talking to an analyst connected with the world, who is part of a community that involves them.  I have a secret joke with friends, but the best analysts would make great headhunters if they chose to change careers!
Entire industry models are being disrupted, and some obliterated, at a speed yet not seen – and research is not immune
The exciting – and daunting – aspect of today's business environment, is the speed with which entire industries can be turned on their heads. Did the likes of Sony, Nokia, or Blackberry see Samsung, LG and Apple in their rear view mirrors?  Didn't Yahoo, AOL and Microsoft think they had the internet game sewn up before Google obliterated their dominance?  Did Monster have any inkling that LinkedIn would eat its lunch in barely a couple of years (before it was too late to respond)?  Does Walmart have any concept how to deal with Amazon developing the ultimate digital retail sales channel, which is revolutionizing the whole retail ecosystem? Did Blockbuster stand a chance responding to Netflix once the industry model had shifted – or, in fact, did it ever stand a chance even if it had realized what was happening in time?
As with many industries, most of the leading enterprises only respond to business model changes when they genuinely feel the impact on their revenue streams (an unfortunate bi-product of the Wall St quarterly view of the world).  However, as with the examples above, once the inflection point has been reached, it's almost impossible to respond, and the only obvious measure is to acquire the disruptor. However, the culture and business model of the acquiring firm often crushes the innovation of the disruptive firm they are buying, even if a takeover is financially viable.
In today's business environment, the power of digital collaboration, ease of information dissemination, and ubiquitous global access of the cloud is ripping into the 1980 and 1990 business models at a pace that is now frightening. Services are becoming commodities in time-spans we have never seen before – just look at the IT services and BPO industries where the "value" from buying low-cost labor is being completely commodotized by cloud-based business platforms and automation, where clients simply do not need to pay for as many bodies to take support calls, develop lines of code, process payments, claims, paychecks or invoices.  The handful of service providers with ambitions to survive are desperate to develop value-add capabilities that will stop their clients dragging them into a price-war for the lowest common dollar denominator.
The research industry is not immune to disruption – the 800lb gorillas can't simply keep buying up smaller competitors which dare to threaten the status quo, if the way in which the customers desire to use their services is changing.  Today, thought-leadership and good ideas are free – and clients expect them to be free.  In fact, most of the research clients need to help their decision-making is likely to be freely available if they search hard enough. So that means they will eventually not need to pay for the "basics" that research houses persist in providing today – they will only pay for more personalized expertise, actual data to support specific scenarios and a networking relationship that can really help them be successful in their jobs.  They will pay for an experience, not a product.
The Bottom-line:  The new analysts are coming, but they just might not be what you expect
This means the "analysts" of the future aren't necessarily going to be the analysts of today – the smart consultants are desperately looking at more "one-to-many" models to service their clients who want more of an ongoing relationship, than simply splurging on expensive projects every time they need some help.  What's stopping the likes of a Deloitte taking on Gartner, with its global presence and vast resources of experts and networks of clients? And where next for the likes of Reed Elsevier or Thomson Reuters, which are streamlining their executive offerings in a similar model to the analyst houses? And what about smart BPO providers themselves, with their analytics capabilities, global presence, domain knowledge and client communities, where they can pool vast quantities of knowledge, which already have the capability to deliver people services at low cost on long term annuity contracts?
The future of analysts is about providing clients the experiences they need to be smarter and more effective at what they do, not selling them something pre-packaged that everyone else already has…
Posted in : Business Process Outsourcing (BPO), Cloud Computing, CRM and Marketing, HfSResearch.com Homepage, HR Strategy, IT Outsourcing / IT Services, kpo-analytics, SaaS, PaaS, IaaS and BPaaS, smac-and-big-data, Sourcing Best Practises, sourcing-change, Talent in Sourcing