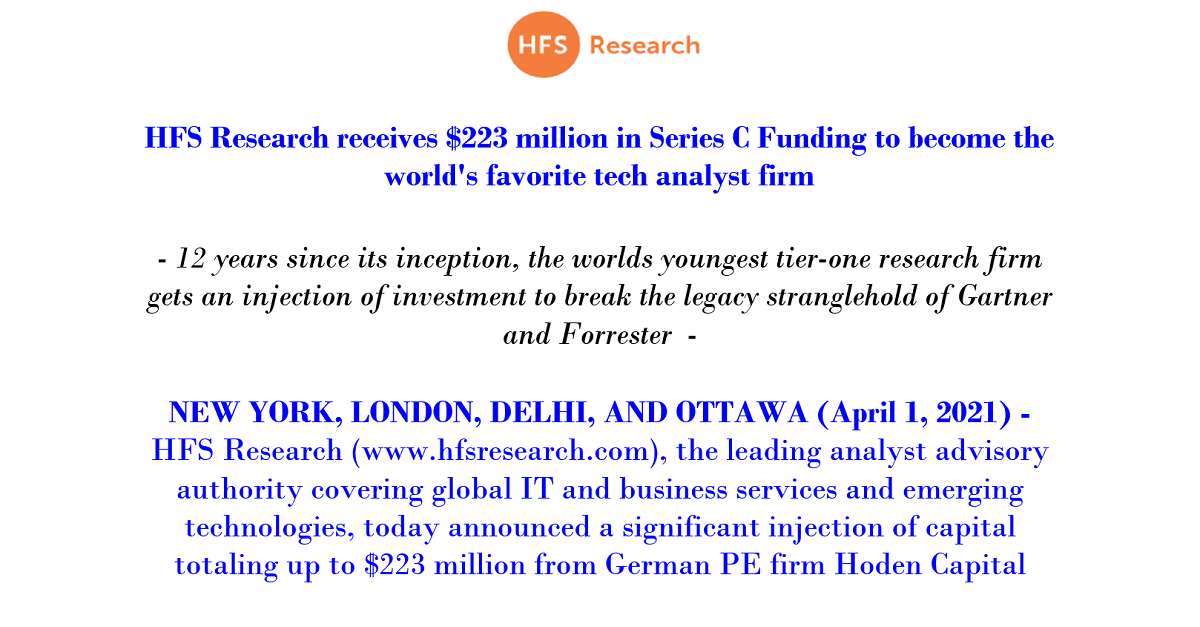 This injection of money is intended to expand HFS' cutting-edge research coverage across all core geographic locations, plugging the gaps the firm missed in recent years. "Thank God we got the extra cash", exclaimed the firm's President for Research and Business Operations, Saurabh Gupta. "With the recent pandemic, not being able to cover dynamics in emerging countries like Turkmenistan and Laos was holding us back. Now we can really hit Gartner where it hurts most…".
HFS is most famous for inventing the industry known as RPA in 2012, before famously killing it off in 2019, only to see its memory kept alive by Gartner and Forrester, which persisted in believing the revenue numbers of firms that were eking out the last of their PR cash. "I am so excited to fully restart the RPA myth now we have enough cash to throw at it," stated the HFS Founder and CEO Phil Fersht in a recent press conference that was barely audible over Webex. "Without RPA, we had to pretend technologies like Cloud were making a comeback, and even our sustainability analyst has been trying to muscle in on the action." Later on, Fersht managed to resume the discussion over Zoom, where he added, "All we had to do was promise Hoden we'd bring RPA back to life and we'd get a sizeable check to invest pretty much anywhere we wanted. I've convinced my head of research the next wave can be found in Turkmenistan and am funding a trip to escort him out there to view it first-hand. Apparently, they scraped the government's mainframe green screen and managed to get a script to reproduce the content in a Windows app. Now they're just waiting for Microsoft to give them a free bot to share it over their cloud network".
Details of the investment plans will be available soon when the firm applies for its long-awaited IPO, where it's rumored to claim it is worth at least $10 billion. There is no reason why HFS will ever be worth anything close to that amount, but at least it gets PE firms excited enough to throw them more money and put out more meaningless press releases.
To learn more about HfS Research, please email [email protected].
# # #
Note to editors: Trademarks and registered trademarks referenced herein remain the property of their respective owners.
MEDIA CONTACT:
Trevor McTrevor
HFS Research
And of course… this was an: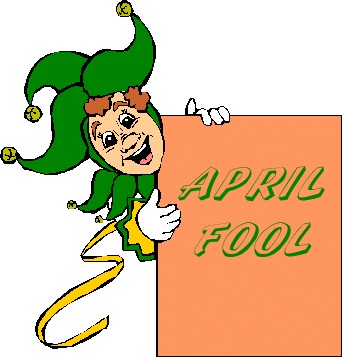 Please, please don't tell me you fell for this again for the TWELFTH time! …And I know some of you did =)
And while we're reminiscing about falling for April Fools' gags, here is 2019's classic:
Quantum set to destroy blockchain by 2021
And 2018's
How blockchain will change the world in many more ways than you realize. It's cataclysmic
And 2017's
Yamazaki, Macallan and Redbreast lead the inaugural HfS Premium Whisky Blueprint
And 2016's
HfS launches new unDigital magazine
And 2015's
HfS announces its entry into the outsourcing advisory market
And 2014's
HfS and Blue Prism partner to develop automated analyst solutions
And 2013's
Phil Fersht steps down as HfS CEO
And 2012's
Merriam-Webster to remove the term Outsourcing for IT and Business Services
And 2011's
Painsharing exposed: HfS to reveal the worst performers in the outsourcing industry
And 2010's:
Horses for Sources to advise Obama administration on offshore outsourcing
Oh, and here's 2009's which I really hope you didn't fall for too (and many did):
Horses Exclusive: Obama to ban offshore outsourcing
Now if you fell for all TWELVE of these, please ADMIT TO THE WORLD YOU NEED A CRASH COURSE IN GULLIBILITY COUNSELLING AND FOREVER HOLD YOUR PEACE 🙂
Posted in : Digital Transformation, OneOffice