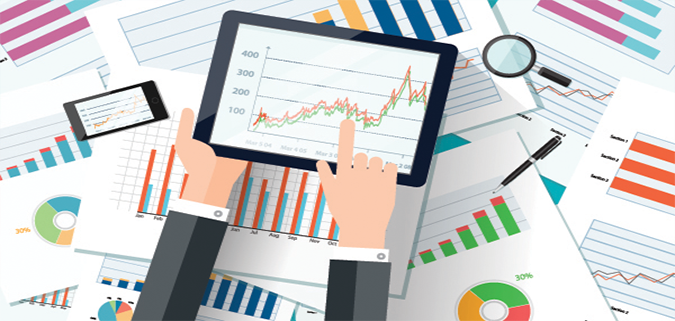 The Business Process Outsourcing industry is going through a significant evolution from a labour-led business model to one that is now a blend of global talent combined with automation, artificial intelligence, and digital technologies.  This is especially the case with the financial function, where CFOs are under immense pressure to deliver the next wave of productivity and value from automation and richer data.
Genpact as a pioneering BPO provider in the era of Digital Finance
Genpact has always been ahead of the disruption curve in the finance and accounting function, being the first to disrupt the market with aggressively affordable and effective offshore solutions in the mid-2000s, taking a significant stake in the market in its journey to becoming one of the largest pure-play BPO providers to service the CFO's office today.
In recent years, the firm has quietly developed its own consulting capabilities, which now account for close to 10% of its revenues, where it is supporting clients with its unique flavour of digital design consulting with its Lean Digital offering, its robust operational and process consulting capabilities and a sizeable focus in robotic process automation and artificial intelligence, including touchless machine learning, which is bolstered by its new acquisition of artificial intelligence platform Rage Frameworks.  In addition, its CFO Services consulting line is now involved in piloting some Blockchain implementations and an increasing involvement in Supply chain, risk management and order management transformation initiatives.
Moving beyond the table stakes
The most progressive service buyers consider process standardization, quality levels and cost savings as table stakes. As our recent study, Finance In The Digital Age shows, finance executives are challenged to better manage regulatory compliance and financial reporting, better use financial and non-financial data, make the close cycle more efficient, and have paperless audit trails. Further, at the top of the finance and accounting function, today's CFOs are more ambitious than ever to become more involved in driving future growth for their organizations, beyond oversight on controllership and bookkeeping.
So it is unsurprising that our last analysis, the HfS F&A As-a-Service Blueprint, focused on As-a-Service design and delivery in finance among 18 leading F&A service providers. The resulting Winners Circle service providers have collaborative engagements with clients and are making recognizable investments in future capabilities in talent and technology to continue to increase the value over time. These providers are also leading in incorporating analytics as a service into Finance contracts.
Making the shift to being a consultative BPO provider
In the Blueprint report, we positioned Genpact as a part of this As-a-Service Winners Circle category. Compared with the other service providers in the Blueprint, Genpact is one of the top two, leading in both the Execution of actual services and client management and Innovation to drive future value in the form through the use of talent and technology. With 18 years in the market, Genpact has evolved its traditional Lean Six Sigma process excellence methodologies into what it calls Lean Digital, a framework for working with clients to use design thinking for identifying, aligning and addressing issues and opportunities. It's a transformative approach to align digital technology and talent with desired business outcomes from F&A delivery. HfS hears encouraging feedback from early client work.
Furthermore, Genpact has developed vertical-specific strengths in pharma, CPG, and manufacturing. Its "CFO and Transformation Services" approach is addressing the key needs of CFOs, which is in line with the market needs we outlined earlier.
The combination of Genpact's Lean Digital, CFO, and transformation services has helped its sales teams take a consultative approach with F&A, particularly with new clients.
This has accelerated Genpact's market performance in F&A, reaching double-digit growth in 2016. Clients in our Blueprint research ultimately point to Genpact's "feel good" culture, where through extensive interactions with practice leaders, SMEs, and delivery teams, the service provider drives cultural alignment with its clients. HfS believes that Genpact is a good fit for enterprises that are considering operational redesign in their finance and accounting function, particularly in CPG, pharma, and manufacturing.
Genpact was rated highly in the Blueprint for the following criteria:
Collaborative Engagement
Incorporating Feedback
Delivering Industry-Specific Solutions
Investing in Future Talent & Technology
Use of Technology to Support Business Processes
Posted in : Digital Transformation, Finance and Accounting