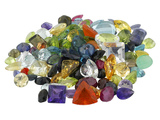 Some thought-provoking gems from February:
An Industry Gone Wild on HRM Technology Deployment: HR luminary, Naomi Bloom, is on top form as she gives us a breakdown of the evolution of the Human Resources Management (HRM) software market over the past 4 decades, and discusses the influence of how IT and Business Process Outsourcing has given companies access to delivery models and scarce talent to run HR technology platforms. However, she doubts today's HRM software vendors will achieve the Holy Grail of a true one-to-many model with SaaS, as they cannot create the "embedded intelligence across HRM processes" and has faith in HR BPO as the preferred deployment and payment model. Well worth a read.
The NASSCOM 2008 Diaries: More Fog on the Windshield: AMR Research's Chief Research Officer, Bruce Richardson, on his experiences and takeaways from the recent NASSCOM event in India.
Renewal Strategies for ITO Relationships: TPI's thought-provoker Peter Allen is on the money discussing options enterprises have when they enter into renewal discussions with their ITO provider. "Incumbent providers should not be retained on the basis of predecessor agreements. A review of the current market conditions – meaning pricing, contract terms, and scope of services – is essential. We've observed that some clients can become complacent and trapped by the perception that the transfer of responsibility and institutional knowledge between IT service providers, or repatriation, becomes costly…..The pricing of the existing contract should be compared to the prevailing market for like services in order to gauge the range of anticipated future pricing" I appreciate Peter's efforts to discuss some of these options for enterprises today so openly on his blog. My view is that enterprises today need to use renegotiation as a great opportunity to get more value (process and technology) from their provider. More on this to follow…
Mexico Sourcing: That Margarita Never Looked Better: Jason Busch on Mexico's attractiveness as a manufacturing sourcing location for US businesses. "When it comes to the dollars and sense of importing manufactured parts and goods into the US on a total cost basis, the benefits that Mexico presents more than outweigh the risks." Interesting discussion… builds on what we discussed here.
You're Not Consultants Anymore: Brian Sommer on why consultants have become "order fulfillment specialists". "People love to call themselves consultants even when all they do is show up at the same outsourcing data center and do the same task every single day. Likewise, you are not a consultant if you routinely install the same software package using the same methodology that is sold through a menu of pricing options from which a customer selects. No, you're not a consultant."
Podcast: Outsourcing in a Downturn: And finally….yours' truly being grilled on the potential ramifications of an economic downturn on outsourcing trends by AMR Research's CEO Tony Friscia.
Posted in : Finance and Accounting, HR Outsourcing, HR Strategy, IT Outsourcing / IT Services, Outsourcing Advisors, Outsourcing Heros, Procurement and Supply Chain, Sourcing Best Practises