Why An HfS Research Blueprint for the Oil & Gas Industry?
Tumultuous times in the Oil & Gas industry. Understatement of the day I hear you say… Time for a rigorous look at the role service providers play to help Oil & Gas clients battle adversity.
The Oil & Gas industry is on the cusp of a significant transformation. Economic, societal, market, political and regulatory pressures are coming together bringing immense challenges for companies to solve through more effective and lower cost operations.
HfS sees a significant role for next generation services providing flexibility to scale up and down, agility to deal with a volatile environment and fully leverage digital technologies and digital enabled business and operating models now and in the future.
What does this Blueprint cover?
This is not a beauty contest about size, revenue and global scale. There is a place for smaller providers that excel in a niche and help clients on their As-a-Service journey.
One of the key attributes we looked for in this Blueprint process was if the service provider has a real Oil & Gas practice, not a collection of contracts with a sign "Oil & Gas Practice" slapped onto it. In this light we are interested in the way service delivery is organized, the availability of industry domain expertise, investments in industry talent, acquisitions of companies with industry specific capabilities and partner ecosystems. Another point of emphasis in our research is the move to As-a-Service, how service providers are enabling new ways of working, how automation and analytics are used to tackle industry specific challenges and the level of innovation brought to clients.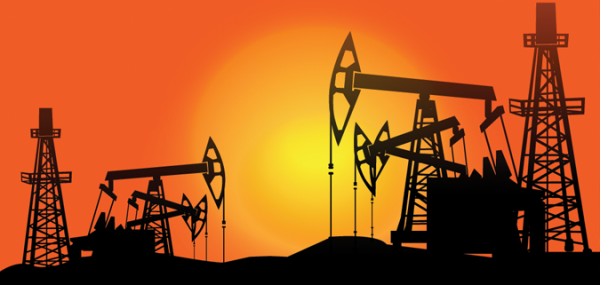 Key Market Dynamics
Two dynamics jumped out at us during the Energy Operations Blueprint process:
Oil & Gas Companies Looking for New Levers: As the focus of the industry is on cost reduction, production optimization and operational efficiency, automation and outsourcing are two principal levers available to the industry. The name of the game for Oil & Gas is: Fix the basics and leverage new technologies. Oil & Gas executives are forced to have a good look at their strategy. Key questions include:
What is the core of our enterprise?
What do we need to do internally, what differentiates us from the competition?
What parts of our processes can we automate?
Can we outsource what we can't automate?
Buyers Perception of Service Provider Becoming More Strategic: A pivotal changing dynamic in the market is how buyers look at their service providers. With the renewed focus on outsourcing as a lever to deal with the pressures in the volatile business environment, Oil & Gas clients tell us they look beyond labor arbitrage and see service providers as an extension of their organization. They want deeper relationships with their providers and forge stronger ties between internal and external staff. They look at their service provider(s) to help the organization become more flexible and scalable, ramping up and down in the cyclical business of Oil & Gas.
Who is Standing Out? The Service Provider Landscape and Blueprint Grid Performance
All of the 13 service providers that participated in this Blueprint share the conviction that innovation is crucial to helping their Oil & Gas clients through this volatile environment. Most of them have a unique set of offerings and capabilities. There are a couple of clusters of expertise. For example, KPIT and HCL, focus on a specific area of the value chain; TCS, Infosys, Wipro, Accenture, IBM and Cognizant, focus on strong domain expertise and consulting-led delivery; and EPAM, Atos, Luxoft, Harman and Tech Mahindra, lead with engineering or Digital Transformation with credible experience from other industries.
As-a-Service Winners are service providers that are in collaborative engagements with clients, and making recognizable investments in future capabilities in talent and technology. These providers are also leading in incorporating analytics and BPaaS to deliver insight driven services: Accenture, EPAM, Infosys, TCS and Wipro. I'll highlight two Winners here:
Accenture has tremendous breadth and depth in its capabilities and experience serving the oil and gas industry. Its commitment to innovation in technology and service delivery and bringing digital platforms to the industry make it one of the leading service providers in the move to the As-a-Service Economy.
Wipro's Oil & Gas practice holds a lot of domain expertise, which Wipro combines with innovation in digital, cognitive computing and automation (Holmes) and commercial models. What stands out is Wipro's ability to bring valuable, new As-a-Service propositions to the market, enabling the introduction of clients' new reimagined digital business models, a crucial capability for success in Energy Operations.
High Performers show solid performance in either technical execution or services innovation but may not show an innovative services vision or lack execution momentum against what is potentially possible: Atos, Cognizant, HCL, KPIT and Tech Mahindra. Atos impressed us with their vision on Holistic Security and Industry 4.0 experience, two key areas for the future of Oil & Gas.
Harman, IBM and Luxoft are ranked as High Potentials, emerging players bringing highly innovative approaches and overall vision to the market, but lacking in the complete build-out.
IBM is struggling to transition from being firmly entrenched in 'traditional' services, and has been on the wrong end of consolidations in the industry. However, what caught our attention is IBM's capability that puts it on the forefront of advanced analytics services, with heavy investment in cognitive capabilities. We have seen a number of interesting applications of Watson with Oil & Gas clients, for instance using predictive data science to leverage more than 30 years of collective knowledge and experience in a cloud based knowledge platform. With the Big Crew change firmly underway, this an important area for Oil & Gas companies.
What is Next? Sustaining the Momentum of Change

The downturn in the Oil & Gas industry and sustained low oil price has created a momentum for change in the industry. But will it continue if the oil price goes up again—what happens when it hits $60 per barrel? Many industry executives shared a concern that without the economic necessity of cost cutting, the industry will return to a complacency that will slow the pace of innovation and change.
This Blueprint shows that, in addition to cost reductions, the industry needs to be focused on business outcomes relating to talent, operational efficiency, organizational flexibility and scalability and time to market. The way forward is through more collaborative engagements that incorporate the achievement of these business outcomes. The Energy Operations Blueprint provides a comprehensive overview of the industry and identifies ingredients for long-term business value along the As-a-Service Journey.
I'll wrap this up by emphasizing again the importance of true partnerships. To survive the oil price slump and come out stronger Oil & Gas companies need partners that proactively bring innovation and are willing to co-invest in technology, collaboration and talent.
HfS Premium Subscribers can click here to download their copy of the new 2016 Energy Operations Blueprint Report.
Posted in : Business Process Outsourcing (BPO), Energy, HfS Blueprint Results, IT Outsourcing / IT Services, Procurement and Supply Chain