Adjusters have traditionally been a critical part of claims handling… but can their role be eliminated today? With the combined use of modern technologies, field operations and remote analysis, it is now possible to radically redefine the entire claims workflow and get better results. As the processes get smarter, the traditional roles and responsibilities of adjusters also stand to be fundamentally changed. Genpact made an acquisition announcement today that gives it the potential to play a role in this transformation. Genpact bought Massachusetts based OnSource, a property, scene, and vehicle inspection specialist that has an insurance client base in the US.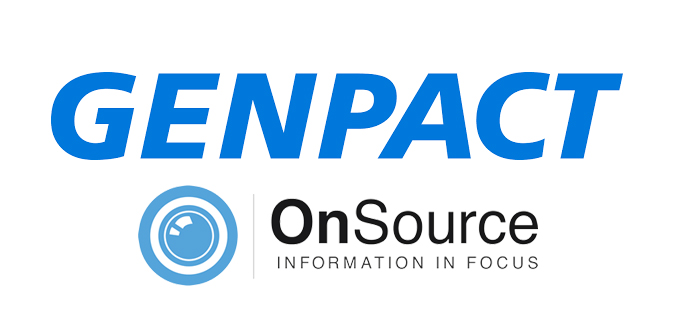 Insurance carriers in the property and casualty market have a complicated relationship with their internal and independent appraisers and adjusters, resulting in a complex, lengthy and costly process to appraise the property and settle claims. The main scenarios where carriers feel the resource crunch include:
Catastrophe claims and adjusting are arguably the most distressing, where thousands of adjusters will spend weeks investigating affected regions. Not only is the damage inspection time consuming, it is often hazardous, as property inspectors need to brave floods, ice storms and worse to get the job done. This is where drone image capturing is starting to play a huge role.
Similarly, drones can be used for appraisals in large commercial properties such as factories that need a significant time to inspect in-person. This is an area where OnSource has combined drone image capture with 3D image rendering.
Auto insurance needs separate triage outlets for the higher volume of small, non-complex claims. Often, carriers club appraisal efforts for all exposure types, and end up hiring expensive independent appraisers to supplement their teams for these small claims. This is another area of focus for OnSource, which offers a self-service photo-taking app for customers to submit their data through their smartphones.
Onsource's model allows carriers to customize the level of physical/digital connectedness in the process, as it not only offers the self-service app and drone options, but also a field inspection team and a "screen-sharing" type of virtual inspection service. The likely implications for a carrier, with a partner like OnSource is that the carrier can maintain a leaner appraisal and adjuster staff, rely less on external help, undertake more desk-based evaluations, provide more self-service options for customers and potentially create more straight-through processing for certain exposure types. Thinking about the future of appraisers and adjusters, we don't see the roles disappearing, but they will be significantly altered. You will always need teams to undertake special investigations, liaise with intermediaries, customers, and witnesses, etc. What will change is the nature of work for some, e.g. not all appraisers will want to move from field ops to desk-based writing.
What is interesting is the possibility of what Genpact as a large-scale insurance operations partner can start to offer with the addition of OnSource. This is yet another example of a service provider who is thinking beyond legacy "BPO". Taking a step back and evaluating the entire value chain of processes and service experiences, instead of just decoupling tasks that can be done offshore/offsite. The insurance business process services industry is so mature at this point, that we are staring at this step-change in roles for service providers. Who can help carriers with the messy "feet on the street" work that takes up so much time and resources and exorbitant costs to orchestrate the evaluations done by underwriters, adjusters and appraisers? Helping prepare underwriting case files, pulling information together using remote teams has some benefit, and was the story so far. Most providers hadn't touched claims adjudication, and work around the processing and settlement areas instead. This acquisition follows similar moves made by competitors such as EXL that acquired underwriting support specialist Overland Solutions a few years ago (read our analysis here). Genpact faces tremendous competitive pressure from its closest peers such as EXL and needed to create more differentiation in a fairly commoditized market. What is different with OnSource is that Genpact is not just taking more ownership of the process value chain, but doing so in a forward-thinking way, using modern technologies to simplify the work and the experience itself for all parties involved.
We will continue to observe how Genpact leverages OnSource's capabilities in coming months. The acquisition is part of Genpact's strategy to provide more "end-to-end" solutions in insurance, in particular, in P&C claims. It has already acquired claims adjudication and support services capability with the addition of BrightClaim and National Vendor in the last year. Genpact is challenged in integrating all these capabilities together, as acquisitions haven't been its strongest suit in the past. Further, the service provider will need to put significant focus on shifting its go-to-market strategy for insurance. Blending these additional capabilities will require Genpact to really move away from labor-based commercial constructs, which constitute more than half its insurance business today. Even if it does reorient internally to offer more business outcome-based models for claims adjudication, Genpact will need to recreate its perception, particularly for existing clients that see the provider primarily as a partner for backoffice processing. Overcoming these challenges is part of the solution to long-term growth for Genpact and all of its competitors in insurance operations. OnSource is a great start, as it brings more to the table by means of technology enablement in the claims management process, with the potential for better customer experiences that the P&C market so desperately needs.
Posted in : Business Process Outsourcing (BPO)