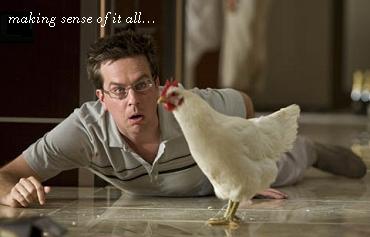 There were a few alarm-bells ringing in the outsourcing industry with TPI's shaky Q2 results.  As our recent buy-side survey data indicates, in addition to the multitude of service providers and consultants, outsourcing interest and uptake is on the rebound, so what should we read into TPI's 38% drop in revenues from Q2 2008? I spoke to leaders of all the key sourcing advisors to get their candid input on how their firms were faring, and whether TPI's results are reflective of the sourcing industry in general.
Rival Equaterra, which is currently privately held, reports to us that its Q2 results have increased 10% over 2008, expects Q3 to perform well, and is encouraged by strong IT outsourcing activity, with on-plan BPO advisory business. Another rival, Alsbridge, added: "First half revenues are up 40% on a 1st half '08 to 1st half '09 comparison. Across the board, we see good demand

for the final half of 09. No really new areas. Same old ITO, F&A, multi-process BPO and SSC."
However, it's not a rosy picture for everyone. Another competitor volunteered: "We're seeing some new ITO opportunities, but these are contingent on clients securing the funds to pay us. Many are choosing to go it alone. This has been a terrible year so far." Another added: "Since March, each month is looking better. July and August are stronger than most summers".
Other advisors report a soft Q2, but consistently view a much improved pipeline of business for Q3. Some are enjoying a ramp-up of F&A BPO business, while all see strength in IT outsourcing evaluations. While payroll outsourcing is still hot, demand for end-to-end HR Outsourcing appears very weak across the board. In addition, several service providers have stated increased aggression from advisors looking for consulting income from the sell-side, as they seek to fill revenue holes created by the weak market.
So what can we read into all this?
Customers having other priorities during "shellshock spell". We'll all look back on the time between Oct 2008 and June 2009 as a period of shell-shock for most commercial organizations. This hasn't been a usual recession where firms carve out some costs, make a layoff and move on, it's been a time for deep business reflection and structural change to the way we do business. This recession has proved that many firms took their time before making decisions that result in business upheaval, and most have been extra careful about hiring consulting help until they are sure they know what route to take. Only now are we starting to see a rebound in widespread outsourcing evaluation activity, and this is reflected in the uptick in business from several of the advisors. This has been a tough period for the consulting period in general, and nearly all major consulting firms have endured widespread layoffs. One management consultancy partner confessed (after several martinis), that his firm made such a deep cut, it even managed to sever consultants who were on billable client engagements.
Deals are smaller and hefty consulting fees are hard to justify. This is probably the biggest issue for sourcing advisors – it's easy to justify spending $1m for engaging an advisor to broker a $50m deal, but it generally requires a similar effort when you're evaluating a $10m deal. TPI (and others') traditional consulting model is simply not geared up to the smaller engagements – how can you perform work of the same quality with significantly less resources and expertise? Customers are resorting to using lighter-touch models (i.e. a retainer service), analyst "on-tap" services, or simply muddling their way through themselves and pounding whomever then can for information and advice. What worries me is the influx of some lawyers who are driving clients straight to a contractual negotiation with service providers, and bypassing much of the due diligence necessary to make the right sourcing decisions. They focus far too much on punitive contracts and not nearly enough on supporting smart governance models and outcome-based approaches.
Other players are stealing marketshare. To be fair to TPI, it has been a victim of its own success, and has found itself defending a substantial marketshare lead during a very tough period for sourcing advisory firms. Any market weakness is going to be much more visible for this publicly-held firm. With revenues in the region of $200m, their nearest competition enjoys barely half this amount. To cut to the chase, they've been on a hiding-for-nothing of late.
The increasing presence in this space of most of the leading management consultants, lawyers, boutiques, one-man-shows, analysts and other intermediaries, is spreading the business across an increasing number players. Firms such as AT Kearney, Deloitte, KPMG and PwC have no choice but to embrace smart outsourcing advisory, as most of their enterprise clients need help and support – especially those looking to break out of expensive shared service models. Many distressed firms who know little about outsourcing, but are now having a serious look, tend to gravitate to the bigger brands, as they simply are not aware of specialist advisors, such as Alsbridge, Equaterra, Everest, TPI and W Group.
The nature of advice and support customers need it quickly changing. Simply put, buyers are getting smarter at this and many have their own smart PMOs which know how to conduct a lot of the sourcing evaluation work (or at least think they can). Remember all the consultants who made a packet doing ERP evaluations in the '90s? Well, commodity outsourcing isn't a whole lot different when service levels become standardized, and pricing information much more readily available from multiple sources. Today's advisors need to demonstrate more business consulting acumen and less of the operational process-focused stuff. The next generation of winners in this space will be those with industry-specific expertise, have access to relevant and credible research and benchmarks (either their own, or from credible analysts), and can develop sourcing strategies that are outcome-based, not simply driven from cost-inputs.
What a crazy market, but you can't say we're left with a dull moment these days… comments and insights always welcome,
PF.
Posted in : Business Process Outsourcing (BPO), IT Outsourcing / IT Services, Outsourcing Advisors, Sourcing Best Practises