With the realization firmly sinking that the new normal in Oil & Gas is "lower for longer," it is hard to find service providers investing heavily to build out their Oil & Gas Practice. That is, until Cognizant announced plans to acquire Frontica's IT outsourcing and BPO business for $128 million, a service provider born in the Oil & Gas industry.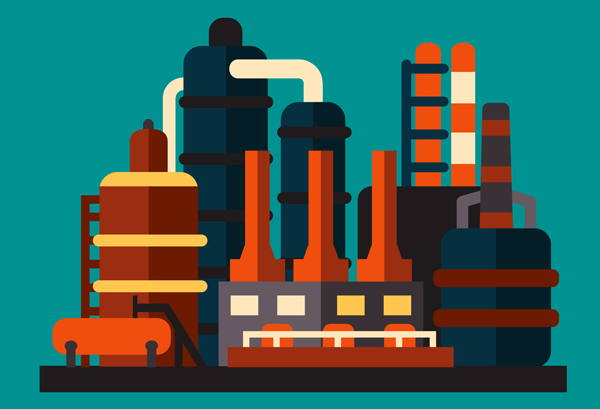 Frontica hails from one of the largest hydrocarbon rich areas in Europe—Norway—and specializes in ITO and BPO services for Oil & Gas. Frontica has been on a transformative journey the last couple of years, reorienting itself from the internally focused shared services unit of oilfield service company Aker Solutions until 2014. At that time it started operating as a separate ITO and BPO service provider in Oil & Gas. It has a healthy portfolio of contracts such as the 5 year deal signed in February 2016 with former parent Aker Solutions, which is valued at between $ 116 million and $ 145 million annually.
Frontica's ITO services are focused on SAP consulting, application maintenance and development, IT infrastructure, implementation services, IT support for mergers and demergers (good business in Oil & Gas). BPO services focus on HR and payroll, F&A, operational procurement, category management and sourcing.
Cognizant, a High Performer in our 2016 HfS Energy Operations Blueprint, already has a strong Oil & Gas practice. We commended Cognizant for its vision for Energy Operations and its depth of industry specific capabilities. We felt Cognizant lacked industry specific acquisitions that would build out its capability and credibility in Oil & Gas, especially compared to some of its competitors, such as Infosys (acquired Noah Consulting in 2016) and Accenture (acquired Schlumberger Business Services in 2015).
Some smaller Cognizant clients in Europe mentioned they would appreciate more engagement, especially when navigating challenges around outdated legacy applications. This acquisition brings in local knowledge and delivery power, which can provide clients with increased interaction and closer engagement.
Although HfS sees this $128 million deal as a significant investment in the Oil & Gas practice, it's not a game changer for domain specific processes, as Frontica's expertise lies more in the process-enabling sphere. Nevertheless, the merits of this acquisition include:
Support for SAP customers who continue to struggle with a move into the world dominated by cloud and digital.
Delivery capability in BPO, a market currently dominated by Accenture and IBM. This acquisition gives service buyers a credible alternative, especially in Northern Europe.
A client base and network in a market very much in flux. Turmoil in the Oil & Gas market not only impacted service buyers, but also service providers' ability to invest in their Oil & Gas domain expertise, capabilities and innovation.
Frontica, which has global aspirations, is better off as part of Cognizant's Oil & Gas practice and wider ecosystem than it is trying to build its presence alone.
Bottom Line
With this acquisition, Cognizant bolsters the profile of its Oil & Gas practice, and shows a seriousness supporting clients in this vertical, with the addition of industry specific talent and capabilities. In the process, Cognizant also shores up its geographic presence in one of Europe's largest Oil and Gas markets. The challenge is to integrate Frontica into the O&G practice quickly and leverage Frontica's knowledge of the market and position in Europe, particularly in the Nordics.
Posted in : Business Process Outsourcing (BPO), Energy, Finance and Accounting, HR Outsourcing, IT Outsourcing / IT Services, Procurement and Supply Chain