"You really need progression planning where you determine the skill set you'll need going forward, because it's a different circus with different clowns"
— Bruce Rogow, November 2013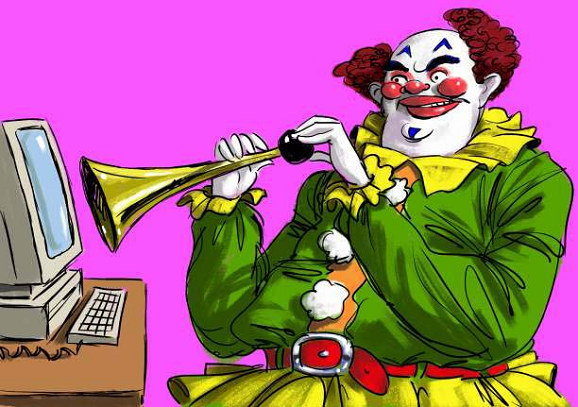 We've had the outsourcer's comeuppance, now it's  time for the next installment of Rogow…
Phil Fersht (HfS):  Bruce, how has the role of the CIO changed to cope with the shift in approach to enterprise technology? Are many CIOs succeeding in refocusing themselves into more business-aligned roles within their companies?
Bruce J. Rogow (IT Odyssey & Advisory): Ah! We are NOW going to be "business aligned". Phil, with all due respect, what the heck do you think DP managers and CIOs have been trying to do since the 60's?
I come from the school that has seen these guys trying to do alignment since 1968! Once again, the game has changed. And the important thing to recognize here is the maturity of the platform and its relationship to IT strategy, expectation, deployment and management. I've likely talked with over 1,000 DP managers and CIOS in my career and I never met one who said he was all about the technology and was working to ignore or misalign with the business.
In 1982 we had a very immature platform, and so the key role of the DP manager becoming a CIO in those days shifted to figure it all out, sort it all out, and try to figure out what comes first and what's going to work. There was no vision of where we were headed, the boundaries and the journey. Then we went through a period of rapid deployment…let's put in an ERP, let's see if we can solidify some of this, consolidate it, negotiate contracts, figure out the CRM, an awful lot of the back end activity. But all that was alignment too.
Then as we headed toward the maturity stage, it became how do we get cost out of this thing, how do we further consolidate, can we eliminate licenses, can we do a little vendor bending, can I fool around with my rate card with my outsourcer…and that was the way in which we got alignment in the last five-10 years.
Now, those CIOs are suddenly finding themselves with a totally different set of challenges. They are still out to maintain what they have, but trying to get agility into it. Over 60 percent of the CIOs that I interviewed now have responsibility for revenue generation or business development, and they're involved in M&As and restructuring. Many have been given staff or line responsibility well beyond IT. It's not so much about optimizing and baby sitting the supply chain anymore as it is about how to generate revenue and help re-invent the business.
On top of that, the second issue is that there's this new technology base, and a new application set…I call this a different circus with different clowns. And you've got CIOs who have done a good job of getting us this far at the tail end of a maturity curve. Their challenge is whether these buttoned down, slack eliminating, control oriented IT leaderships and providers can morph into a very different type of role.  Can they deal with the need for slack and vision creating rather than fulfilling capabilities associated with a very immature set of technologies and a tremendous amount of ambiguity related to the business and the technology?
Finally, what consistently comes out in the interviews I conduct with these people is that they feel the majority of the vendors they have are anywhere from misaligned to clueless at this point in terms of what the market really needs to thrive. They give the vendors credit for trying real hard, but question if they know the game they are in or what to do differently tomorrow morning.
Phil:  In terms of companies finding the right skill set for a CIO, would you say the traditional CIO from 10 years ago can adapt? Or do you think many of them just don't have the right backgrounds, and companies need to look at different types of individuals for these roles? What are you seeing work for companies, and what are you seeing as a struggle for them?
Bruce: We didn't have the perfect set of players in 1982 and we don't have many perfect players now. There are a lot of moving parts in what you said, Phil. One of them is that expectations are different. We're coming out of 10-15 years where the CIO was measured on cost, efficiency, and tightening things down. And the whole purpose was to get the ambiguity out of the system. "Let's nail this thing down, get it down to an SLA, get it to whoever we have as a provider, and make them do it." And CIOs and their directors were sort of nursemaids to that. Their staffs mastered the way to get things done was by dialing 1-800-outsourcer. As their few older, experienced players retire, many firms are left with a paucity of the practical, detailed skills and experience needed to prudently move ahead. But move ahead they must.
Now, suddenly, CIOs have to be very creative, they have to adjust to these new challenges, they have to deal with ambiguity. They have to stop asking to see "best practices" and be told war stories about what another company did. They have to get engaged, think for themselves and invent what is the prudent way forward in their situation. Hearing another war story is not as important as taking the IT staff aside from the day-to-day tasks and doing the hard work of envisioning, testing and delivering the future.
And while they're trying like crazy, many are finding: 1) it's a totally different game; 2) it's totally different players; 3) they have a skeleton staff left over from vendor bending during the last generation; 4) now they're expected to be technology insight people, be creative, look at revenue generation, deal with ambiguity, understand exactly how the business works and can work, be flexible, be agile; and 5) they might as well be talking a foreign language to many of their support staffs. They have a partial compliment of officers skilled and experienced at fighting the last war.
There's another issue in that the CIOs that are in many of these companies are viewed as a cartoon. They're the guy who keeps users from doing things. They have an architecture bureaucracy thing centered on the desktop and locking the organization to ugly technologies that are pathetic compared to what the employee has at home. They look like dinosaurs to the young, bright, digital natives that are once again being hired. And now, users want to have a revolution, demand BYOD, buy their own SaaS or whatever it may be, and drag brother dinosaur along. So today's CIOs are in hostile territory. Whether they can make it remains to be seen on a one on one basis.
Stay tuned for Part III, "Don't Fumble the Future"
Bruce Rogow runs his own advisory practice, IT Odyssey & Advisory.  Each year, he visits with over 120 executives, academics and consultants involved in the management of IT.  He is also a Gartner Executive Programs research affiliate, with four decades of experience that have included roles with IBM and Gartner group, where he served as head of worldwide research.  You can view his bio here. 
Posted in : Cloud Computing, HfSResearch.com Homepage, IT Outsourcing / IT Services, Outsourcing Advisors, Outsourcing Heros, SaaS, PaaS, IaaS and BPaaS, Security and Risk, smac-and-big-data, sourcing-change, Talent in Sourcing