"Rewritten by machine and new technology, and now I understand the problems you can see"
Source: "Video Killed the Radio Star" by the Buggles, 1979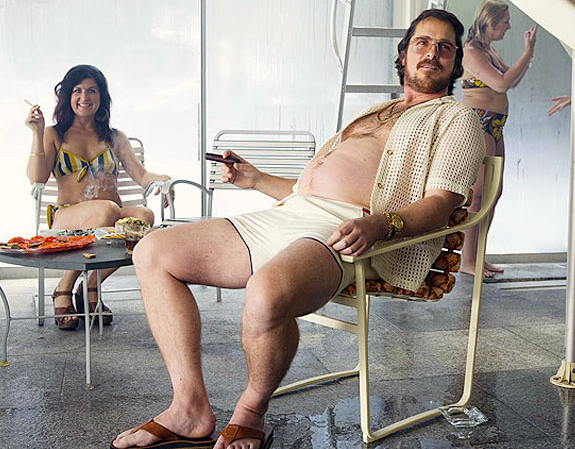 Yes, even back in '79, when a portly Christian Bale wore a hairpiece and the first nudist beach was established in the United Kingdom, the world was already beginning to zone in on the power of automation.  Well maybe it wasn't, but we were trying to find a clever way to connect the Buggles, American Hustle with Automation and BPO… so let's have HfS' own automation star, Charles Sutherland, shine some light on this one…
The Stagnation of Gamification
It wasn't that long ago that in certain circles of the outsourcing market, there was a great deal of excitement about how gamification was a trend which would have a real and meaningful impact on how work was done in delivery centers around the world.   Books were written, conferences like GSummit were organized and in general there was an emerging belief that if you made even the most routine work more "fun" organized around mini-games, competitions, points and leaderboards rates of employee engagement and retention would rise and with that overall productivity in the outsourcing market.  A full disclosure now, I believed in this at the time and in many respects still due although as I'll explain, I no longer see this as a wide-sweeping trend and instead as a niche approach for certain roles and workforces now in the future.  So while the books still reside on my Kindle, I'm now moving to the belief that at least in the world of BPO and GBS, it won't be the gamification of roles rather it will be the process automation of roles that will define this world over the next several years.
While it's true, that gamification may not have made it into the standard discourse in the BPO and GBS marketplace, our recent study of technology trends in BPO suggests that by comparison to process automation and the members of the SMAC stack (Social, Mobility, Analytics and Cloud), Gamification is at best the present, likely the past and certainly not the future technology trend.  What has emerged in its place is process automation.
Why and Why Not Gamification in BPO
Gamification was attractive in BPO as a possible solution to some structural challenges in the industry.  How do you keep employees engaged and retained when their daily work isn't always interesting and rarely varies?  How do you appeal to new millennial and Gen-Y employees who live in a gamified environment earning "rewards" such as FourSquare badges or posting their Candy Crush Saga conquests on their smartphones when they leave work each day but work on citrixed green screen mainframe claims systems during their days?  How do you foster competition between employees to be more productive when you aren't able to shower them with direct financial rewards?   To these problems gamification seemed like the answer.   If somehow you could just make the work more "fun" than surely these problems would recede and the benefits would begin to accrue both to service providers and their clients.
Only it's been hard to gamify enterprise applications or at least the ones that most employees in the BPO marketplace need to use each and every day.  Building rewards and badges and point systems and attractive graphical interfaces has taken a back seat to just getting multiple legacy applications to speak to each other and just delivering the process in an effective and efficient manner at a lower cost.  It turns out the theory of gamification is great but the business case is much harder to secure for a BPO contract.  When it comes to front office staff inside an enterprise there are plenty of examples of successful products like Cognizant's Motivate to get greater productivity and engagement but that's a much harder sell inside a BPO especially now that instead of motivating employees in mundane roles to increase productivity you can simply automate out the least exciting, most mundane of work.
You still have attrition in a gamified environment and your BPO employees still get bored with flashy games and competitions as they will always want something new in the same way that people jump to the newest smartphone app or social media tool. An automated process, by contrast, is best when it doesn't change and the servers processing the work aren't asking for new screens ever.  The business case is also clearer.  Develop the process automation flows and then pull in the transactions and then release your employees to engage in other tasks.
The Bottom-line: Why gamify a standard process when you can replace the human element altogether?
To be fair we are still in the early days of the current iteration of process automation applications from the likes of IPSoft, Blue Prism and UIpath to name a few and the BPO reference clients are still pending but the underlying trend seems clear.
So, why invest heavily in gamifying a standard process for your BPO employees when you can replace the human element altogether?  It's for this reason that our surveyed BPO buyers clearly see that there is an increasing importance for process automation going forward, so much so that it has likely now "killed the gamification star" for the future.
Charles Sutherland (pictured right) is author of "Framing a Constitution for Robotistan", which you can download here.
Posted in : Business Process Outsourcing (BPO), Cloud Computing, HfS Surveys: Technology in BPO 2014, HfSResearch.com Homepage, IT Outsourcing / IT Services, Mobility, Robotic Process Automation, SaaS, PaaS, IaaS and BPaaS, smac-and-big-data, Social Networking, Sourcing Best Practises, sourcing-change, the-industry-speaks