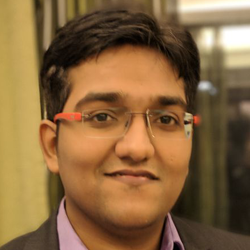 Kumar Nikhil Bhaskar
Senior Analyst
Nikhil is a seasoned research professional delivering excellence in strategic consulting and innovation through technology and business insights. At HFS, he works closely with practice leaders to deliver valuable insights for his clients, particularly in the BFSI sector. He is also an ESG enthusiast.
Nikhil has more than 10 years of research, pre-sales, and competitive intelligence experience in several technical domains. Before joining HFS, Nikhil held managerial and analyst roles for Thomson Reuters and various start-ups. At Thomson Reuters, he was responsible for designing off-the-shelf and custom periodicals to cater to the research needs of more than 150 clients, including Fortune 500 companies. His background includes competitive intelligence and innovation lifecycle, and he has advised clients on hundreds of product launch and innovation strategies.
Nikhil is a process person and problem solver with a keen interest in learning software languages and coding to automate processes. He is passionate about learning upcoming and trending technologies.
Nikhil received a Bachelor of Technology, with Honors, in Mechanical Engineering from NIT Jamshedpur, a Bachelor of Law from CCS University, and a certificate in Executive Education Programme in Strategy Consulting from IIM Bangalore. He has diplomas in IPR and Patent Management, and Data Science, Machine Learning, and Neural Networks. He lives in Greater Noida with his wife and son, and he is fond of reading books and likes to explore new places and delicious food.
Subscribe to the Digest
More posts by Kumar Nikhil Bhaskar