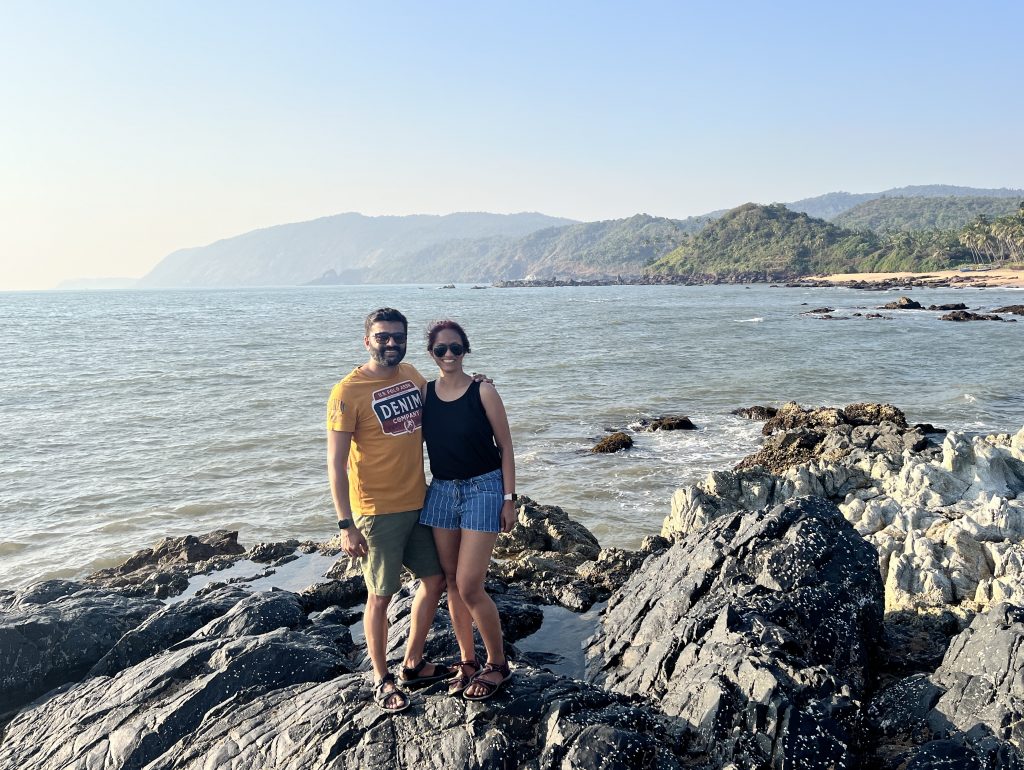 Ashish Chaturvedi and wife Sampada holidaying in Goa earlier this year
Who was it who once said, "The time to expand your business is when everyone else is standing still"?
I think it was actually me once in some pub blowing my own trumpet.  But in any case, that is exactly what we are focused on at HFS as we expand our global team and research coverage, with a 4th analyst addition in just the last six weeks.  Joining us today is a terrific chap with real energy, research pedigree, and a long-proven reputation in the industry:  Ashish Chaturvedi, who will drive our coverage in retail and supply chain, in addition to many areas that bleed into them.  Ashish is taking on a global Practice Leader role for HFS, based out of Bangalore, where he previously worked as a Principal Analyst and Program Lead for sourcing advisor ISG.
So let's dig into more about him and what his plans are for HFS…
Phil Fersht, CEO HFS Research: Welcome to HFS, Ashish! So, what gets you up in the morning? 
Ashish Chaturvedi, Practice Leader, HFS Research: I might sound philosophical here, Phil, but it's the desire to make my life meaningful. At a personal level, it's how well I can play the role of a husband and father. On the professional front, it's about how I can be a better analyst. The following keeps my dopamine level up – reading, reflecting, interacting, connecting (the dots), and producing (research).
You've been an analyst most of your career, Ashish. What do you like most about it? And what do you find most frustrating about the analyst industry that you would change if you could?
There are many positive aspects, but if I need to point out one thing I love about being an analyst, it's the magnitude of impact we have on the enterprise and IT provider business. From choosing the right technology stack and implementation partner to shaping a firm's go-to-market strategy, the world relies on us.
About the not-so-likable aspect, most research outputs right now provide a balanced and diplomatic view v/s being direct and decisive. I firmly believe that putting a wrapper around your 'research' dilutes the meaning and messaging. One more change I would like to see is restoring the balance between education-oriented v/s marketable research. Over the last decade, it has become disproportionately skewed towards the latter.
And why do you think you'll bring something a little different to the analyst industry at HFS? What will you be writing about? What is it you care about?
I highly regard HFS for its fearless brand of research, Phil. Moreover, it has one of the most diverse research offerings in the analyst industry. I think this bodes well with my aspirations and goals. So, the intention is to conduct more holistic research and be more clear, direct, and specific. I plan to spend most of my capacity on decoding the future supply chain (across industries) and covering the advancements in the global retail sector. Additionally, from a technology per se, I would focus on disruptive technologies and their impact on various industries.
So, finally, Ashish, what do you think we'll be talking about in a year? Can many of today's enterprises survive if they don't change their legacy habits? Many firms have changed little since the pandemic (even moving backward), while others are rethinking their whole business and IT strategy to embrace the future…
I'd certainly like to run you through the past year's highlights (of my research). Talk about what's changed in my coverage space and comment on the short- and long-term impact of that change. I'd also like to take you through a report card mentioning technologies that lived or not lived up to the hype and progress made by enterprises, providers, and software vendors in the supply chain and retail space.
Coming onto the second part of your question, I think enterprises require three things to succeed in the market – Education, Intent, and Purpose. If any of these three are missing, you are bound to fail, which happens with 95% of enterprises. Let's look at a real-world example around one of these – 'lack of education' – I regularly witness enterprises equating (digital) transformation with cloud migration and equating cloud migration with a lift-and-shift approach to the cloud. They eventually fall way short of expected outcomes. Let's decode this:
First, Transformation does not mean Cloud migration. It also includes aspects like supply chain visibility, internal systems talking to each other, an agile workforce working in a DevSecOps model, and automating your IT processes.
Second, Cloud migration does not mean Lift-and-shift. To reap the benefits of cloud migration, you need to do much more than just moving workloads to the cloud. An enterprise needs to assess and work on its current IT landscape – some applications might have to be rewritten to make them cloud-native and composable, the technical workforce needs to be working in an effective set-up like a squad-based configuration, high-grade quality engineering processes need to be in place, application consolidation is required to the selected technology stack, and the core needs to be modernized. There are multiple other aspects.
Here, we analysts have a massive responsibility to impart the proper knowledge.
Welcome to HFS, Ashish – we can't wait to read your keen insights!
Thank you, Phil! It's an honor to be working with one of the most passionate and capable bunch of analysts in the industry.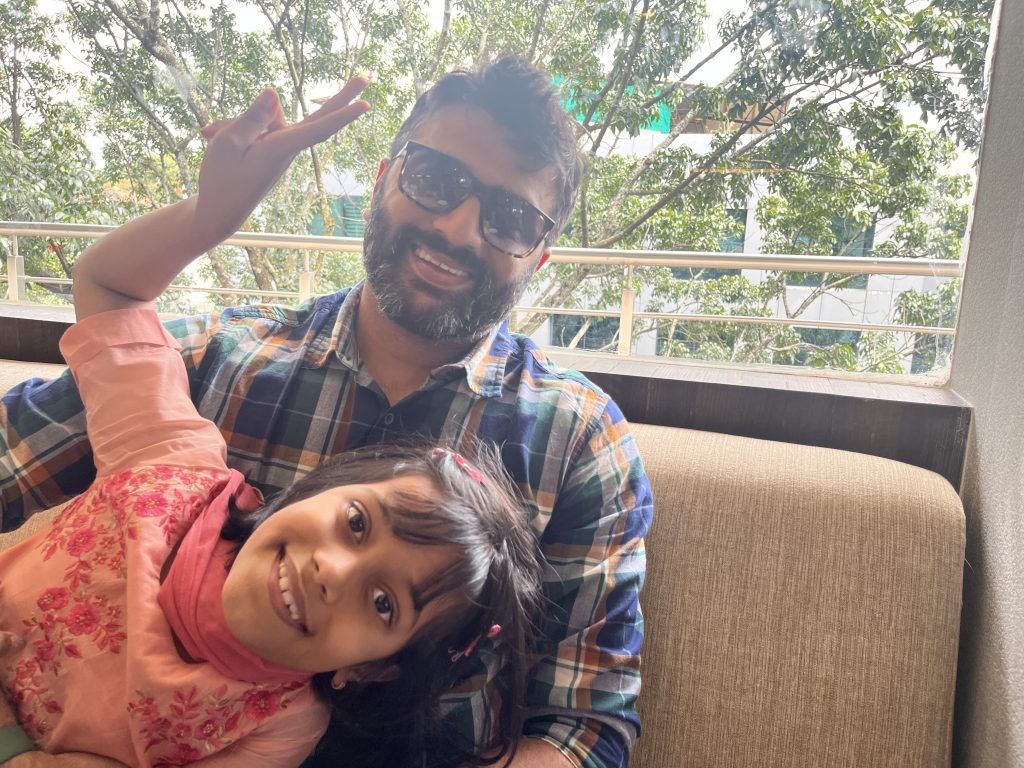 With daughter Kavya
Posted in : Customer Experience, Digital Transformation, Outsourcing Heros, Retail, Supply Chain