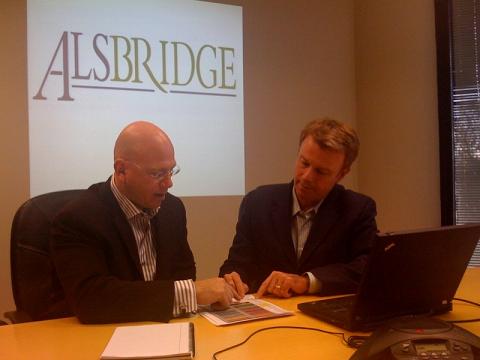 We've had a huge amount of debate concerning the future direction of outsourcing advisory services, and today, we can exclusively reveal a sea-change in the advisor industry landscape with  Alsbridge's acquisition of TAG, the leading life-cycle expense management advisor for network services.

Essentially, this is the first genuine coming-together of IT and network-connectivity sourcing services within an advisory model.  While most traditional outsourcing advisors are firmly-rooted trying to maximize cost-efficiencies for their clients through lower-cost labor offerings in IT and BPO, they often overlook the additional savings on the table they can generate for CIOs through smarter sourcing and management of all telecom and wireless connectivity expenditure. 
Hence, this merger is a win-win for both parties – Alsbridge can introduce TAG's benchmarking, sourcing/procurement and network expertise to its clients, while TAG's clients can benefit from Alsbridge's broader outsourcing and pricing expertise across both IT and BPO domains.  Moreover, TAG adds another 30 experienced networking practitioners to the merged entity, significantly enhancing Alsbridge's firepower as we move into an aggressive 2010 marketplace. 
I interrupted TAG's President Dieter Thompson during a deep-sea fishing expedition earlier today, and he added, "We're in the right place at the right time, in a challenging environment, to help execute our clients' business plans which many set in motion in 2009."  In addition, Alsbridge CEO, Ben Trowbridge, dragged himself away from the Cowboy's ongoing playoff celebrations to add, "While ITO and BPO purchasing is relatively straightforward these days, network services are complex.  Acquiring data-rich consulting capability across IT, BPO and networking domains is providing the meat to the sourcing strategy."
Pictured above (left-to-right):  Dieter Thompson and Ben Trowbridge sealing the deal over the weekend

Posted in : Business Process Outsourcing (BPO), Cloud Computing, Finance and Accounting, IT Outsourcing / IT Services, Outsourcing Advisors, Procurement and Supply Chain, Sourcing Best Practises